Back to selection
Letter from Locarno, Festival Wrap Up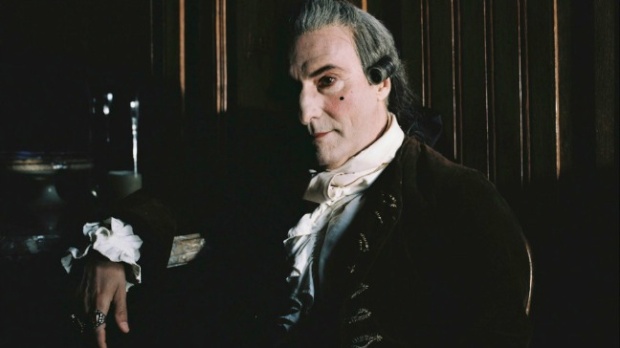 The Story of My Death
The 66th edition of the Locarno Film Festival came to a close Saturday with the handing out of the Palmarès during an evening ceremony in the Piazza Grande, and thankfully this year's awards were congruent with critical consensus.
Lav Diaz, the Filopino master whose films regularly clock in at five and six hours, presided over this year's jury, which, perhaps coincidentally, bestowed top prizes to the two competition films with the longest running times.
The big winners of the Concorso Internazionale (International Competiton) were Catalan auteur Albert Serra, whose challenging but ultimately rewarding historical drama Historia de la meva mort ("The Story of My Death") took the Pardo d'oro (Golden Leopard) and Portuguese director Joaquim Pinto's excellent personal documentary E Agora? Lembra-Me took the Special Jury Prize.
Both are unquestionably works of singular vision that couldn't be more different in form and content. Serra's unapologetic film is a journey through 18th century Europe with Casanova and Dracula that is by turns absurdist and transcendent. It was one of the most debated films of the festival, largely because it manages to cast a strange spell despite, or because of, the director's penchant for a sustained dry tone.
Pinto's film, which documents a year in the director's life during a trial treatment for HIV and Hepatitis C infections, is exuberant, formally playful, and ultimately poignant. An intensely personal and generous film and an early favorite among critics, it played during the festival's first week and seemed to cast a shadow on all subsequent competition entries.
Festival regular Hong Songsoo took Best Director for Our Sunhi, an undeniably enjoyable, if at times predictable, comedy-drama that focuses on a restless young woman's relationships with three different men under her spell, including an ex and a former filmmaking professor. Those already smitten with Hong's method of re-working scenarios will find pleasures in the details. It's true that the performances are uniformly great and the long takes impressive, but the film's flat theatrical staging seems suited for television.
Brie Larson won Best Actress for festival favorite Short Term 12 (the film also garnered a special mention), and Fernando Bacilio took Best Actor for his role as a government official convinced he is a target for assassination in El Mudo, the second film by Peruvian filmmaking team Daniel and Diego Vega.
The eclectic jury for the Cineasti del Presente section for emerging filmmakers was lead by German filmmaker Hartmut Bitomsky (B52) and included Canadian musician Peaches and Mexican director Nicolás Pereda. The top prize was bestowed to Stephanie Spray and Pacho Velez's mesmerizing Manakamana (the filmmakers' first feature), while Lois Patiño was awarded Best Emerging Director for his landscape film Costa da morte, a portrait of the remote region of his native Galica. The Special Jury Prize went to Mouton by French filmmakers Gilles Deroo and Marianne Pistone.
Manakamana also won for Best First Feature in the Opera Prima section. The film, set entirely in a cable car transporting Nepalese passengers to the titular temple, beautifully marries rigorous conceptual and ethnographic practices and forges a singular filmic experience. One can only hope that Spray and Velez's film, which is produced by Lucien Castaing-Taylor and Verena Paravel, whose Leviathan premiered in this section last year, will follow a similar trajectory and find U.S. distribution because I can't wait to see it again in a theater.
While it did not receive any prize, I feel compelled to mention The Unity Of All Things, an intriguing sci-fi art film by first-time filmmakers Alexander Carver and Daniel Schmidt. Its experimental narrative mixes particle physics and gender fluidity and was shot in 16mm and Super 8 in locations ranging the Sonoran Desert to Jiuzhai Valley in China. It's precisely the type of ambitious and unclassifiable independent filmmaking that is often relegated in the U.S. to sidebars or gallery screenings but deserves to be experienced as cinema.