Back to selection
Eastern Oregon Film Festival 2014 to Host Filmmaker Showcase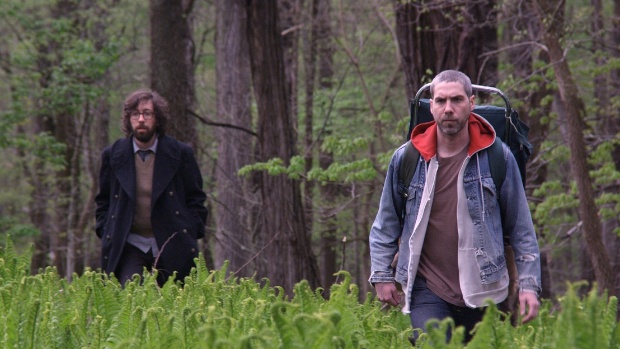 Doomsdays
The Eastern Oregon Film Festival, which runs from February 20 to 22 in La Grande, OR, is one of those great regional film festivals that you feel lucky to stumble upon. Brandon Harris attended EOFF last year and called it a "hidden gem" in his report. This year, co-director of programming Ian Clark, who was one of our "25 New Faces" back in 2012, graciously invited Filmmaker to program a showcase, which will feature Eddie Mullins' droll slacker comedy Doomsdays (a 2013 Best Film Not Playing selection) and "Qasim," the latest episode from High Maintenance by our 2013 "New Faces" Katja Blichfeld and Ben Sinclair.
There's actually a ton of "25 New Faces" work playing at EOFF: in addition to brand new short films (Confusion Through Sand from Ornana, The Coral Reef are Dreaming Again by Lucas Leyva, UFOlogist by Ewan McNicol and Anna Sandilands), there's also Andrew Droz Palermo and Tracy Droz Tragos' Sundance-winning Rich Hill, Jeremy Teicher's Tall As the Baobab Tree, Josh and Benny Safdie's Lenny Cooke and Jessica Oreck's Aatsinki: The Story of Arctic Cowboys.
If you're not lucky enough to be within reach of EOFF, you can check out the fest's online program, which will feature even more work by 25 New Faces alums — Nandan Rao's Hawaiian Punch, Ian Clark's MMXIII and Elaine McMillion's Hollow — plus Zach Weintraub's You Make Me Feel So Young. Check back on the Filmmaker website for more info on this.