Back to selection
Five Questions for 1982 Director Tommy Oliver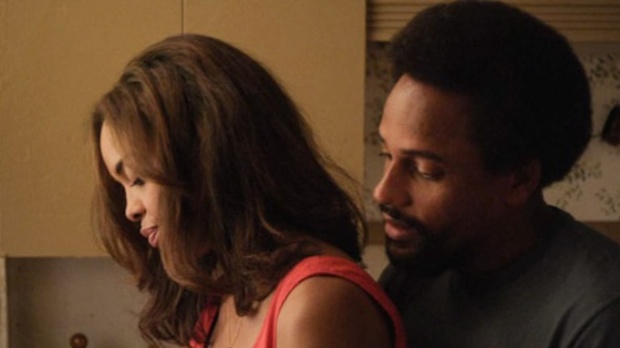 Premiering at the 2013 Toronto International Film Festival is 1982, the directorial debut of noted independent producer Tommy Oliver (Kinyarwanda). Set in Philadelphia in the year of the film's title, 1982 is the story of a father (an affecting Hill Harper) torn between his love for his wife, who has descended into crack addition, and his responsibilities to his young daughter. Set during the start of the crack epidemic, 1982 is an intimate film that returns us to a time, pre-The Wire and and all of the other drug dramas of the last three decades, when crack changed the character of neighborhoods forever. And yet, as Oliver notes below, the issues faced by Harper's character and his wife (a powerful Sharon Neal) are ones faced by families confronting addiction in many forms.
Below, I ask writer/director Oliver about realizing a period setting on a low budget, the significance of the era and what he learned being a producer.
Filmmaker: First, why "1982" — the setting and the title? Does the year have special meaning for you or your family?
Oliver: "1982" represents the very onset of the crack epidemic in Philadelphia and Shenae, the character inspired by my mother, is sort of patient zero.
Filmmaker: Your film deals in part with drug use and urban violence, and its treatment of these themes is very much defined by its period setting. What's different about the way you handled your story because of the period setting than how you would have handled it if it were set in present day?
Oliver: I don't think it would have been handled it any different. Ultimately, 1982 is a film about a father who's willing to do whatever it takes to protect his family. Not a Black father, not a father whose wife is a crack addict — just a father fighting for his daughter. His wife could have very well have been fighting against meth or alcohol addiction, and very few things would have changed.
Filmmaker: What were the biggest challenges in creating a period setting on a low budget?
Oliver: It required significant attention to detail and far more money than we had. Fortunately, we had a rock star production designer (Maggie Ruder), prop master (Olivia Peebles) and costume designer (Lindsey Kruichak), who all stretched their respective budgets as much as possible. The one specific thing that got us the most, however, were picture cars. We only had a few cars and we shuffled them as best we could — when they would run and when they wouldn't we'd push them into or out of place.
Filmmaker: Before directing this film you worked as a producer. How did your producing knowledge affect and inform this first feature as a director?
Oliver: As a producer, you're forced to be pragmatic and make decisions that are best for the film in light of numerous variables as well as creative and business agendas. As the director, who was also the producer, you're doing that tenfold.
That said, having the knowledge base and insight of producing enabled so many things in this film as synergies were easily recognizable and time and costs saving opportunities were much more apparent. There was also never a need to temper my expectations as they were realistic and pragmatic from the start.
Filmmaker: What do you hope audiences will take away from this film?
Oliver: My guess is that it will be significantly different things to different people as it's a film that 1) trusts its audience and 2) believes that said audience is smart. As such, what people take away from it will be largely dependent upon who's watching it and what they bring to it. For me, it's all about the confluence of the audience and the film and the beauty of what comes out of that.