Back to selection
Joe Swanberg Names Tiger Tale in Blue Best Film of 2013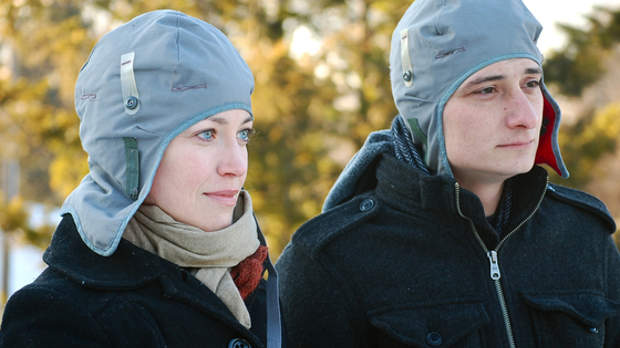 Joe Swanberg has posted his Top Ten list over at Esquire, and in the top slot is Frank V. Ross's deceptively low-key relationship drama Tiger Tale in Blue — nominated by Filmmaker as one our Best Films Not Playing at a Theater Near You in 2012. In an interview with Ross, Filmmaker's Nick Dawson called the film a "beautifully calibrated piece of observational cinema that is emotionally compelling without ever imposing itself upon the viewer." And here's Swanberg at Esquire:
This is by a director named Frank B. Ross. It was nominated for a Gotham Award last year for Best Film Not Playing at a Theater Near You, and it finally started playing in some theaters early this year. I caught it in Chicago in January, and it had a festival run and some additional screenings. Totally blew me away. Frank is a filmmaker whom I worked with in the past, and somebody whose work I'm familiar with, but I was not prepared at all to love this movie as much as I did. It's always amazing to me when somebody you know does work that emotionally engages you to the fifth degree. Like a lot of Frank's work, the movie takes place in the working-class suburbs of Chicago, which is sort of a backdrop that nobody gets as right as Frank consistently does. And it's about a guy who works in a restaurant, and his schoolteacher wife, and a waitress that he works with — a love triangle. But Frank casts the same actress, Rebecca Spence, to play both women, so you watch the movie, and you're not sure if you're watching flashbacks to how they both met, or jumping forward to now. The movie sort of plays with time, too, and builds this up, and ultimately reveals that these are different characters. And Frank also stars in the film and gives a great performance in his own movie. There's an incredible melancholy tone that's better than anything I saw this year.
Check out the rest of Swanberg's list, which has a couple more surprises, including one film I've never even heard of, as well as another Filmmaker favorite, Hannah Fidell's A Teacher, at the link.