Back to selection
Rewriting with Rapid Prototyping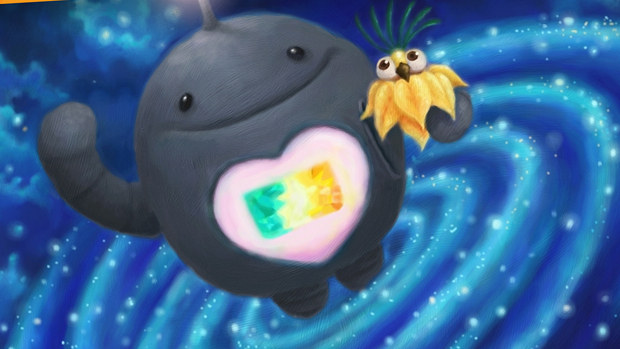 Book one of Penguin's Lyka's Adventure series
In a few weeks' time, I'll be in Australia traveling the country with a small plush connected toy named Lyka. A robot scientist with a big heart, Lyka is from another planet decimated by climate change. Sent to Earth in a last desperate attempt to save her home, she relies on students to help her travel the globe. Together, the students and Lyka explore Earth as they search for insight that prevents her planet from dying.
At its core, Lyka's Adventure mixes purposeful storytelling and play. The project strives to teach 21st-century skills by utilizing collaborative problem solving, rapid prototyping, physical computing and storytelling. Books, toys, apps and a traveling STEAM (science, technology, engineering, art, math)-based lab for students ages 6 to 10 form the basis of an experiential learning ecosystem.
Lyka's Adventure is the first release from our new smart toy/media company Connected Sparks. Incubated through a series of hackathons and immersive labs that bring together storytellers, game designers, data scientists, UX specialists, educators, parents and students, Lyka's Adventure is an example of story-driven innovation. The project is a mixture of physical and digital assets. Designed with children for children, the effort has been informed by a process that mixes design thinking, rapid prototyping and storytelling.
Over the years I've written about the rapid commoditization of technology and its impact on entertainment. I've waxed on about the value of data and the promise of the "Internet of things," with its ability to harness networks and sensor technology to tell stories. My work over the last decade has experimented with new forms and functions of storytelling. I've made a conscious effort to diversify the way in which I design, create, fund, produce and distribute my work. The results have been mixed. I've had great success and epic failures, but in between rest, valuable insights. I now understand the benefit of failing fast and learning from it. But the entertainment industry has no interest in R&D (research and development). Instead, old models are bled dry, and data is harnessed as a tool to mitigate risk, often resulting in films, TV and music that are homogenized.
While independents wade through an awkward digital transition, I find myself often referring to a quote from architect and full systems thinker Buckminster Fuller: "You never change things by fighting the existing reality. To change something, build a new model that makes the existing model obsolete." The quote rings true across the many industries and institutions struggling to maintain control and market share in an ever-shifting digital landscape.
But the temptation to step into an established structure can be strong. When we first started Lyka's Adventure, I pitched it as a series to a number of TV networks. The response was positive, but as the negotiations advanced it became clear that we were stepping into a deal that was akin to tenant farming. The network would own everything, and in exchange for signing it over, we'd share in the promise of a potential backend while at the same time relinquishing creative control.
We walked away from the negotiations and turned our focus to developing a beta. In order to know if children and parents would respond, we needed to rapidly prototype the concept. In the fall of 2011 we tested with two classrooms, one in Los Angeles and the other in Montreal. Over 10 days the students worked together to navigate a small plush toy with a team of photographers from Montreal to Los Angeles. Lyka's Adventure was powered by the students' imaginations and curriculum. When the journey concluded in Los Angeles, Lyka had traveled more than 2,000 miles and visited 56 cities.
The results of the beta not only provided insight on how to improve the project, but it also ended up leading to an eight-book publishing deal with Penguin. By demonstrating the concept, we captured hearts and minds. Lyka's actual adventure across North America became part of a larger story that reached multiple countries and generated more than 700 student projects in just 10 days. Making the concept real not only attracted the interest from Penguin, but it also helped us to negotiate a more innovative publishing deal where Connected Sparks was able to retain all film, TV, game, educational and merchandizing rights around Lyka's Adventure.
Unlike any other moment in history it is now possible to reach large audiences for little cost. There is a window of opportunity to do things differently — chance to shape stories that are reflective of our times, not only in subject but also in form and function. For those willing to experiment and fail an exciting world awaits. In many ways I find it similar to the independent spirit of filmmaking that I fell in love with when I held a Bolex in my hands for the first time. The only difference now is there are new tools and so many more opportunities for creative collaboration