Back to selection
Stray Links, 7/21-7/25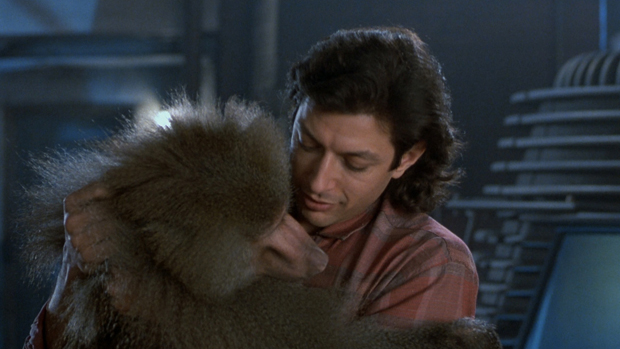 The Fly
Starting this week, I'll be posting a round-up of stray news items and articles — mostly film, though not all — that caught my eye. Let's get started:
• The great Michael Almereyda's short film Skinningrove won the short film jury award at Sundance this year, and now you can watch it at the New York Review of Books. It's about 15 minutes of photographer Chris Killip discussing and showing mostly unpublished photos of the titular Yorkshire village from the '80s.
• Here's an interesting obituary for Thomas C. Senesac, owner of Chicago's Acme Prop Rental, a company which got its start supplying John Hughes' '80s run. "When we were watching While You Were Sleeping, there's my grandmother and grandfather's secretary [desk]," says Senesac's surviving partner, Bob Hoagland. "There's our Christmas holly glasses." Their love story is touching, and the sheer amount of stuff in the warehouse (including the sleigh from Dr. Zhivago) is staggering.
• "I was offered Witness, Beverly Hills Cop, After Hours and even Flashdance!" Part one of a neat interview Fangoria conducted with David Cronenberg in 1986, on the occasion of The Fly's release.
• "You can't play the role of a fetish priest if you have a nice face," says Sunsum, a Ghanaian actor specializing in playing such spiritual figures, who are supposed to mediate between the living and the dead. "My face has earned me many of such roles and I'm very proud of that." If you're not familiar with the thriving Ghanaian film industry, this article — indelicately titled "Too happy to be ugly" — offers a peek.
• This may be the only essay to use Walter Benjamin to explain what's wrong with George Lucas trying to bury the original cuts of Star Wars, and it's a smart take on film preservation and the alteration of cultural memory.
• David Lynch's leggings got all the attention, but don't overlook the "Urban Decay Pulp Fiction™ Palette" eyeshadow box from Sephora, with five shades inspired by Uma Thurman's look in the movie: "Righteous (light cream matte), Tyranny (warm brown matte), Vengeance (deep taupe-brown, matte-satin), Furious (white satin), [and] Anger (black satin)."
• "Unfortunately, children do not realize that real turtles do not fly, perform stunts or do any of the exciting moves fictional movie turtles do." American Tortoise Rescue is worried the new Teenage Mutant Ninja Turtles movie will lead to mass turtle death. "What can you do to help? Buy Ninja action figures and toys instead of live turtles and save a turtle's life, and perhaps even your child's." A noble cause, perhaps, but the tone's way off: read the open letter here.
• "Hungarian can look like just a splash of ink on the page. There are sentences — or, in Krasznahorkai's case, subclauses — of just two or three words. I'm intrigued by all of this elision, and fascinated by the problem of conveying it in a recalcitrant language like English—just trying to get English to do something it's not really meant to do." Fans of the fantastic Hungarian novelist László Krasznahorkai should read this interview with Ottilie Mulzet, translator of his Seiobo There Below, in which she notes that another three English translations are in the works.
• The "how this website screwed me professionally and fiscally" essay is becoming a sadly regular staple, but Tom Schreier's essay on sports website Bleacher Report's exploitation of free labor without a salaried light at the end of the tunnel is a doozy, with an extra dose of what's pretty much hazing to top it off.
• The post is called "A Foreigner's Survival Guide to Ordering and Eating Peking Duck in Beijing," but what this really is is a slideshow demonstrating the mind-boggling level of complexity and surgically precise precision that can be brought to bear upon the preparation of Peking duck. "Knife skills" doesn't even begin to cover it.
• Related: "Wherever they go, there are ducks hanging around," says a friend of bass opera singer Hao Jiang Tian, whose wife prepares a Peking duck dinner after his every performance. A tough process, as you might expect, and described in this 2011 New Yorker piece. No duck illustrations in this one, alas.