Back to selection
The 52nd New York Film Festival: An Overview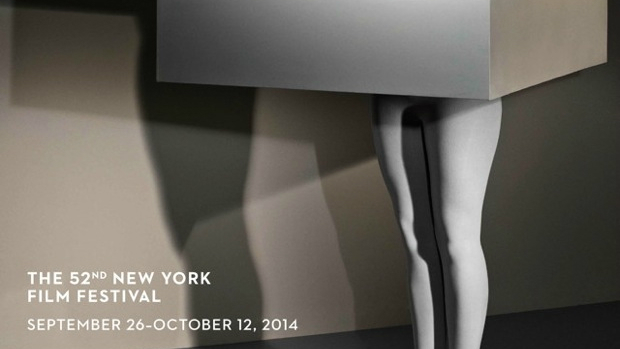 Starting tomorrow and continuing through October 12, the 52nd edition of the New York Film Festival offers residents the chance to get a leg up on some of the year's most anticipated festival titles. As usual, the main slate is claiming much of the attention, sporting as it does the technical world premiere of Gone Girl — screened for a small branch of the press corps but not for the public yet; no less than eight screenings have been scheduled — and, nearly two months before release, P.T. Anderson's equally wildly anticipated Inherent Vice. There is, as always, more to see at the festival than the big-title premieres; here's the breakdown.
Main Slate
This year's main slate, barring last-minute additions, clocks in at 33 titles, of which yours truly has already seen nine — eight of which I'd recommend to some extent or other, which isn't bad at all. Aside from those red-letter premieres noted above (neither of which I've seen), there are some obvious highlights among the titles that do have distribution but which would benefit from being seen big and loud, an opportunity NYFF offers to niche titles almost certainly destined for smaller auditoriums once they're released. Foremost among those is Goodbye to Language, Jean-Luc Godard's bracingly assaultive investigation into the barely-seriously-explored possibilities of 3D.
Regarding titles that don't have distribution and seem frankly unlikely to get it, there's Korean master-of-drunken-mistakes Hong Sang-soo's latest Hill of Freedom, which is simultaneously sad and funny without missing a beat. There's also Martín Rejtman's Two Shots Fired, a feat of seemingly random drollery that begins with a simple premise (a young man attempts suicide on a whim, fails, gets on with his life) and expands outwards in concentric spirals, adding more and more people and stories with every chance encounter. I'll have more to say on these titles and others starting tomorrow, along with more coverage from Sarah Salovaara and Howard Feinstein.
Spotlight on Documentary
Obvious highlights: early chances to see Frederick Wiseman's National Gallery and Joshua Oppenheimer's follow-up to The Act of Killing, The Look of Silence. Less obvious must-see: The Iron Ministry, the newest portrait of China from J.P. Sniadecki, co-director of the sadly underseen People's Park. This time he's stitched together footage from three yeas of Chinese train travel, edited so as to appear like one endless journey.
Convergence
This is the transmedia-centric portion of NYFF, which was inaugurated two years ago. Highlights include the documentary/animation hybrid Last Highjack, which directors Tommy Pallotta and Femke Wolting presenting the film twice on Sunday: once as a stand-alone screening of the film proper and once as the "online experience" interactive version, which audiences will be walked through. Panels include "The New New Wave," which will look at the boom in independent video games, and a keynote address from transmedia scholar Henry Jenkins.
HBO Director's Dialogues
What it sounds like: five directors talking about their work, and all talks are free. Participants include Portuguese maverick Pedro Costa, whose monolithic Horse Money is almost certainly the most challenging film in the main slate and who may or not provide some elucidation but will certainly be entertainingly firey regardless. Also up: Mike Leigh, Bennett Miller, Mathieu Amalric and — arguably the highest-profile talk — Laura Poitras, whose just-announced, formerly-secret Edward Snowden documentary Citizenfour will be premiering at the fest.
Retrospective: Joseph L. Mankiewicz: The Essential Iconoclast
This year's comprehensive retro sidebar presents 21 of All About Eve writer/director Joseph L. Mankiewicz's films, which is just about everything. Shown in a mixture of DCP and 35mm as noted, the series includes lots of little-seen fare. The 1964 TV movie A Carol for Another Christmas sounds particularly intriguing: a nuclear-minded update of A Christmas Carol starring Peter Sellers and Sterling Hayden, written by Rod Serling, sponsored by Xerox, and with music by none other than Henry Mancini.
On Cinema: Paul Thomas Anderson
An afternoon with Paul Thomas Anderson showing clips from movies that inspired him and discussing them. Enough said.
Projections
This is the newly slimmed-down and renamed version of the slate formerly known as "Views from the Avant-Garde." Following the departure of curator Mark McElhatten, the slate has been considerably slimmed down from the sprawl of last year's 34 programs and 11 free shows. Under the curatorship of independent curator Ally Nash and Lincoln Center's Dennis Lim and Gavin Smith, the slate is now a streamlined 13 programs.
Revivals
The title says it all; the big get in in this slate is the expanded (again!) cut of Sergio Leone's Once Upon a Time in America, now no less than 256 minutes long.
Special Events
A grab-bag of noteworthy screenings, including Bruno Dumont's reportedly unprecedently droll TV mini-series Li'l Quinquin and the unexpected pairing of two new works from French masters: Arnaud Desplechin's film of Alexander Ostrovsky's play The Forest, along with Voilà l'enchaînement, a 30-minute short from Claire Denis.