Back to selection
In Pursuit of The Purple Onion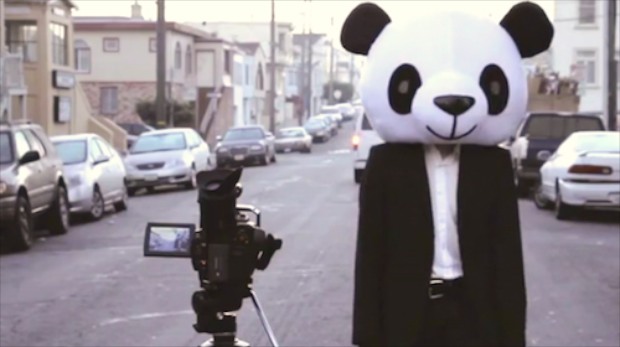 When I was a doorman at San Francisco's Punchline and Cobbs comedy clubs, I never would've thought that three years later, I'd be making my first feature film about a comedian.
I went to film school in Poland, from where my parents emigrated. While there, I made several short films, which went on to play at international film festivals in France, Albania, Poland, and the U.S. Before I went to Poland, while working with my father in China, I passed on his proposal to expand his furniture-making empire, as he called it, in order to pursue filmmaking.
Eventually, back in San Francisco, I worked as a video producer, editor, and creative director. I worked at CBS Interactive, a creative media agency called MKSHFT, and I directed and shot music videos for local bands. While the work was sometimes challenging and creative, I needed something more personal and fulfilling; most of all I wanted to tell stories.
Police departments offer ride-alongs so civilians can get to experience on-duty patrol alongside officers. I did something similar, albeit less dangerous, with comedian Edwin Li. I went along as he performed on stage at various comedy venues in and around San Francisco. Sometimes we'd go to a handful of spots in one night where he'd perform only for a few minutes. I'd see many eager comedians perform this way; in cramped and poorly lit, inconvenient settings.
Comedians often make us laugh by comically highlighting their traumatic experiences, their moments of weakness. This is therapeutic not only for the comedian on stage but also for the audience. When listening to other people's problems, our own troubles are made more proportional and relative. By laughing at the expense of a stranger's suffering, human folly becomes less traumatic; it becomes entertainment, which allows us to better cope with our own problems. This is comedy. A fine, wavy line separates this from drama. These are some of the ideas we are tackling in our first feature film.
The Purple Onion, named after the recently closed historic San Francisco comedy venue, tells the tale of a most unfortunate and downtrodden amateur comedian – a sad clown of a character. All our comedian wants to do is perform in front of an audience. Unfortunately, for various reasons, people and society at large prevent him from getting on stage. To add to his troubles, our comedian's mother; down-on-her-luck after a foreclosure, moves into his tiny apartment. In a short time, she becomes the target for our comedian's frustrations. Their mutual troubled past becomes an even greater source of conflict. It's not a story about winning or success; it's about striving for a vision, about the things that motivate us and the relationships that give us strength. We aim for tragedy and comedy. With this story we wish to evoke a wide range of emotions from the audience – from revulsion, sadness and fear to joy, sympathy and hope.
Development on the film has progressed steadily as we've been building our team and garnering recognition. The project has received Fiscal Sponsorship and Development Support from the San Francisco Film Society. I've teamed up with cinematographer Bartosz Nalazek, with whom I studied at the National Polish Film school. Bartosz has worked on Spielberg's War Horse and Lincoln as cinematographer Janusz Kaminski's assistant. Our other lead, acclaimed Chinese actress Kechun Li, has twice been nominated for the Chinese Academy Award and the Chinese Golden Globes. Last year I was invited to the Berlinale Talent Campus where The Purple Onion was shortlisted for their Talent Project Market. I attended the MacDowell Artist's Colony where I finished the script for The Purple Onion, which went on to become a finalist for the Sundance Screenwriter's Lab. Not to mention, we've got a solid team of friends, supporters and producers.
As of August, I'm also a part-time associate instructor at the School of Digital Film in San Francisco. I tell my students that when you make a film you actually make four films: the idea itself is one film, the script is another, while shooting is yet another, and then there's the film that you actually edit together. At each step you come to terms with what you have to work with and you let go of what you thought it would be. You have to trust the process. We began this process nearly two years ago and now The Purple Onion is scheduled to shoot in spring.
We've delved into the world of crowdfunding in order to raise our initial production budget of $30,000. We have until midnight on January 6th, to do this. As first-time feature filmmakers, we're eager to embark on this adventure, and we want to share our story with you, entertain you, and mostly, give you a reason to laugh.
The Purple Onion Crowdfunding Campaign