Back to selection
Five Breakout Performances at TIFF 2014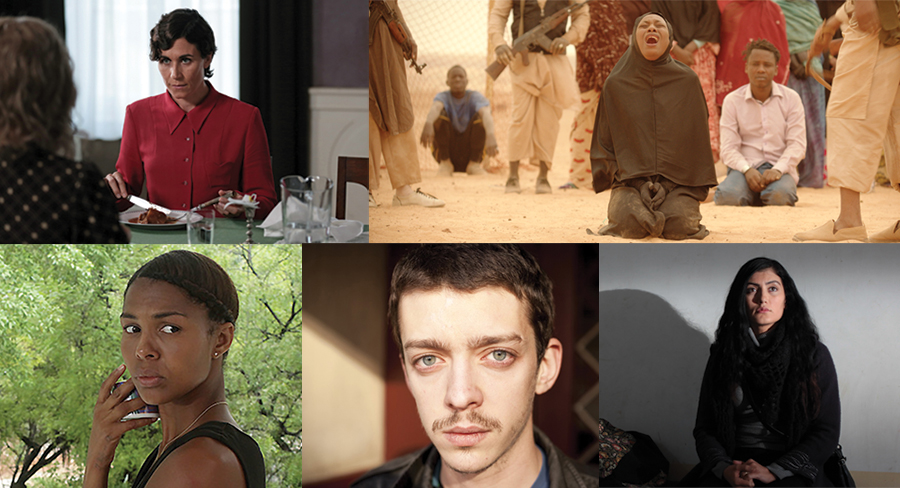 In roles large and small, performers stood out at the 2014 edition of the Toronto Film Festival. Here are five who captivated us; Filmmaker Magazine looks forward to meeting whomever they become next.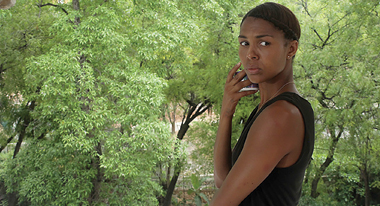 The Nigerian-German singer Ayọ (née Joy Olasunmibo Ogunmakin) makes her acting debut in a biting new chamber piece by Haitian filmmaker Raoul Peck, Murder in Pacot (2014). Peck documented the aftermath of the earthquake in his powerful and damning 2012 documentary Fatal Assistance. His narrative take on the 2010 quake that killed roughly a quarter of a million people and left a million more without homes is similarly laced with despair and contempt at the criminally ineffectual rescue efforts. Murder in Pacot is also a welcome addition to the cross-cultural lineage of films in which an uninvited visitor exposes lust and madness lurking beneath the façade of a seemingly benign society family. Peck has cited Pier Paolo Pasolini's Teorema (1968) as inspiration, but he might have as easily referenced Luis Buñuel's Susana (1951) or François Ozon's Sitcom (1998) (in the latter example, the "uninvited visitor" role is played by a particularly malevolent rodent!) Although the "visitor" role in these tales is often the most showy, in Murder in Pacot, it's Ayọ's unsentimental turn as a poised, European-bred trophy wife that is the standout. Struggling to identify who and what she is now that her fortunes and airy, modernist Port-au-Prince mansion have been devastated, Ayọ's performance haunts the film with an elegance and hauteur shaken to the core.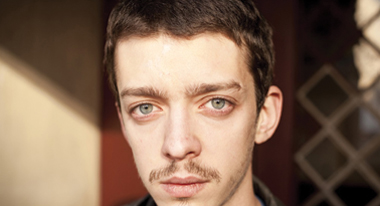 The froggy, doleful eyes of Argentine actor Nahuel Pérez Biscayart, who plays a drifter in fellow countryman Luis Ortega's latest film, Lulu, evoke those of Buster Keaton. Those who see him in the modest Buenos Aires-set romance will want to seek out his previous performances. These can be found in a variety of languages including Spanish, which he spoke in the Toronto and ND/NF selection Glue (Alex dos Santos, 2006) and Tattooed (Eduardo Raspo, 2005), as well as French, which he speaks in Deep in the Woods (Benoît Jacquot, 2010). Yet even more than the linguistic vocabulary he employs, it's the physical language that he speaks most fluently. In Lulu, whether he's draped around a girlfriend, jack-knifed into a wheelchair balanced on two wheels, or breaking into a spontaneous dance number on a drugstore countertop mid-armed robbery, the strange intensity of Biscayart's gaze is matched only by his fluid, lanky physicality. The latter sequence is destined to live on in cine-dance history, in a continuum with Denis Lavant's tortured, graceful dancing to David Bowie's "Modern Love" in Mauvais Sang (Leos Carax, 1986) and Christopher Walken's smooth, smooth moves for Fatboy Slim's 2001 jam "Weapon of Choice." Here's hoping that rich forthcoming roles offer him new chances to explore his considerable chops in both the acting and dancing arenas, and here's the dance scene in question:
Pharma – LULU from Filmmaker Magazine on Vimeo.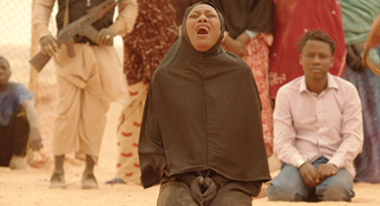 The hypnotic tranquility of life on the Saharan Desert is punctuated by bursts of beauty, tenderness and horrific brutality in Timbuktu, the new film from auteur director Abderrahmane Sissako. While the gifted ensemble cast each contributes to the quiet, powerful portrait, and although her scenes in the film are relatively brief, it is impossible to leave the film without the breathtaking face, voice and grief of Fatou (Fatoumata Diawara) seared into your memory. A singer and performer of international note, she has performed with musical leaders including The Roots, Patti Smith and Paul McCartney and for political leaders including Hillary and Bill Clinton. While recent concerts in New York at the Apollo and Central Park Summerstage will make her name increasingly familiar to American music fans, it's her fiercely proud performance as a woman who suffers unbelievable violence at the hands of militant Jihadist for daring to raise her voice for which cinephiles will likely remember her.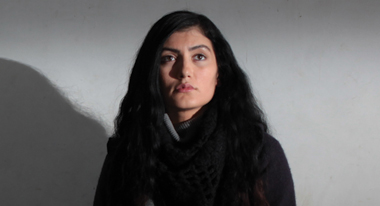 Death threats accompanied adulation when Kurdish pop icon Helly Luv burst onto the international stage this spring with her incendiary hit "Risk It All." Yet the danger did not prevent her either from speaking up for Kurdish freedom or making her acting debut in Batin Ghobadi's dreamlike Mardan. An accomplished competitive dancer known for her high-glam fashion sense and outgoing personality, Luv, who was born Helan Abdullah, gave up long nails, make-up, cell service, social media and even hot running water in rigorous preparation for playing the role of Layla, a Kurdish mother whose husband mysteriously disappears. The performance, which is warm and moving, will not be Luv's last time onscreen; she is also the subject of an forthcoming documentary directed by Bahman Ghobadi, Batin's brother and an accomplished filmmaker in his own right. Read an interview in Filmmaker Magazine with Bahman Ghobadi about No One Knows About Persian Cats here. Read an interview in Filmmaker Magazinewith Helly Luv about politics, stardom and her acting debut here.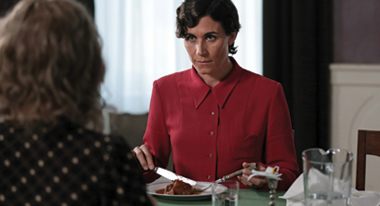 The pantheon of international cinema's all-time best scenes will welcome the bravura finale of Phoenix, directed by German filmmaker Christian Petzold. Centering around the relationship of returning Holocaust survivor Nelly (Nina Hoss) and her beloved husband Johnny (Ronald Zehrfeld), a handsome musician whose actions may have let to her capture, the brilliant blend of period piece and melodrama also functions as a kind of Third Cinema for your inner masochist. Phoenix has already been noted for the graceful filmic homage it pays to the films of Alfred Hitchcock and Douglas Sirk. An equally powerful point of comparison is Josef von Sternberg's The Last Command (1928), for which actor Emil Jannings won the first ever Best Actor Academy Award; von Sternberg and Petzold show the past collapsing into the present with similar ferocity. While Hoss holds the spotlight, her story is immeasurably bolstered by the performance of Nina Kunzendorf as Lene, her friend and advocate. Although the practical and emotional support she provides to her friend may be taken for granted, in her polished outfits and graceful apartments she offers a nuanced, unique combination of modern feminine intelligence and independence that makes it clear that she understands those around her better than they understand themselves.