Back to selection
Sundance 2015: The Queer Cinema Landscape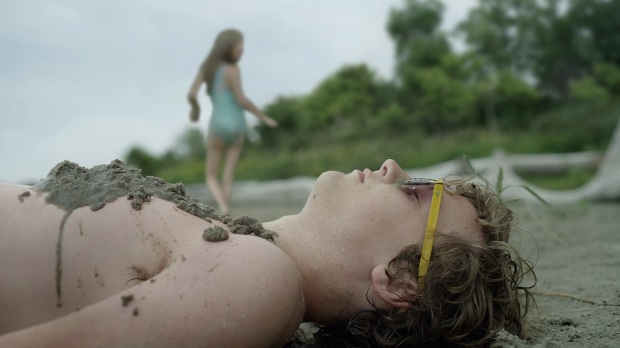 Take Me to the River
Just to remind everyone what a bellwether of LGBT cinema it is — last year's Sundance Film Festival brought us the U.S. (and often World) premieres of such exciting LGBT films of 2014 as Love Is Strange, Stranger By The Lake, Lilting, To Be Takei, The Skeleton Twins and the Oscar-shortlisted The Case Against 8 just to mention a few. So basically you can expect that many of the films listed below will become the hits of 2015! This year's festival runs January 22- February 1 in Park City, Utah. Nearly 120 films will be shown (selected from amongst the more than 12,000 submissions the festival received this year: approximately 4,000 features and 8,000 shorts). Here's a quick A-Z list (these are the festival's official descriptions from their LGBT film list), click thru on the titles to investigate further. And if you are actually going to attend the festival don't miss the annual Outfest Queer Brunch on Sunday, January 25th from 11-1 at the Grubsteak Restaurant (but be sure to subscribe to the Outfest email newsletter to get on the list so you can actually get in).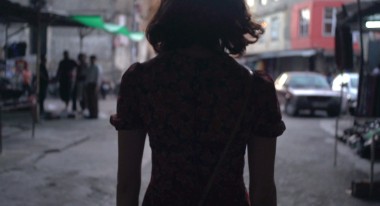 The Amina Profile / Canada (Director: Sophie Deraspe) — During the Arab revolution, a love story between two women — a Canadian and a Syrian American — turns into an international sociopolitical thriller spotlighting media excesses and the thin line between truth and falsehood on the Internet. World Documentary section.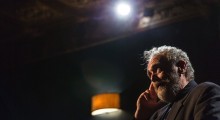 Call Me Lucky / U.S.A. (Director: Bobcat Goldthwait) — Barry Crimmins was a volatile but brilliant bar comic who became an honored peace activist and influential political satirist. Famous comedians and others build a picture of a man who underwent an incredible transformation. U.S. Documentary section.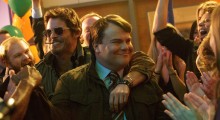 The D Train / U.S.A. (Directors and screenwriters: Jarrad Paul, Andrew Mogel) — With his 20th reunion looming, Dan can't shake his high school insecurities. In a misguided mission to prove he's changed, Dan rekindles a friendship with the popular guy from his class and is left scrambling to protect more than just his reputation when a wild night takes an unexpected turn. Cast: Jack Black, James Marsden, Kathryn Hahn, Jeffrey Tambor, Mike White, Kyle Bornheimer. U.S. Dramatic section.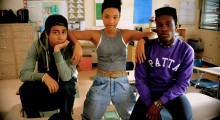 Dope / U.S.A. (Director and screenwriter: Rick Famuyiwa) — Malcolm is carefully surviving life in a tough neighborhood in Los Angeles while juggling college applications, academic interviews, and the SAT. A chance invitation to an underground party leads him into an adventure that could allow him to go from being a geek, to being dope, to ultimately being himself. Cast: Shameik Moore, Tony Revolori, Kiersey Clemons, Blake Anderson, Zoë Kravitz, A$AP Rocky. U.S. Dramatic section.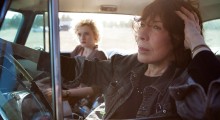 Grandma / U.S.A. (Director and screenwriter: Paul Weitz) — Self-described misanthrope Elle Reid has her protective bubble burst when her 18-year-old granddaughter, Sage, shows up needing help. The two of them go on a day-long journey that causes Elle to come to terms with her past and Sage to confront her future. Cast: Lily Tomlin, Julia Garner, Marcia Gay Harden, Judy Greer, Laverne Cox, Sam Elliott. Premieres section.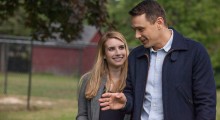 I Am Michael / U.S.A. (Director: Justin Kelly, Screenwriters: Justin Kelly, Stacey Miller) — The controversial true story of a gay activist who rejects his homosexuality and becomes a Christian pastor. Cast: James Franco, Zachary Quinto, Emma Roberts. Premieres section.

Larry Kramer in Love and Anger / U.S.A. (Director: Jean Carlomusto) — Author, activist, and playwright Larry Kramer is one of the most important and controversial figures in contemporary gay America, a political firebrand who gave voice to the outrage and grief that inspired gay men and lesbians to fight for their lives. At 78, this complicated man still commands our attention. U.S. Documentary section.

The Mask You Live In / U.S.A. (Director: Jennifer Siebel Newsom) — Is there a "boy crisis" in America? Is our male population suffering due to our emphasis on power, dominance, and aggression? The Mask You Live In explores how our narrow definition of masculinity is harming our boys, men, and society at large and unveils what we can do about it. Documentary Premieres section.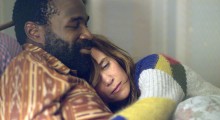 Nasty Baby / U.S.A. (Director and screenwriter: Sebastian Silva) — A gay couple try to have a baby with the help of their best friend, Polly. The trio navigates the idea of creating life while confronted by unexpected harassment from a neighborhood man called The Bishop. As their clashes grow increasingly aggressive, odds are someone is getting hurt. Cast: Sebastian Silva, Tunde Adebimpe, Kristin Wiig, Reg E. Cathey, Mark Margolis, Denis O'Hare. NEXT section.

The Royal Road / U.S.A. (Director and screenwriter: Jenni Olson) — This cinematic essay, a defense of remembering, offers up a primer on the Spanish colonization of California and the Mexican American War alongside intimate reflections on nostalgia, butch identity and Alfred Hitchcock's Vertigo — all against a contemplative backdrop of 16mm urban California landscapes. Cast: Jenni Olson, Tony Kushner. New Frontier section.

The Summer of Sangaile / Lithuania, France, Holland (Director and screenwriter: Alanté Kavaïté) — Seventeen-year-old Sangaile is fascinated by stunt planes. She meets a girl her age at the summer aeronautical show, nearby her parents' lakeside villa. Sangaile allows Auste to discover her most intimate secret and in the process finds in her teenage love, the only person that truly encourages her to fly. Cast: Julija Steponaityt?, Aist? Dirži?t?. World Dramatic section.

Take Me to the River / U.S.A. (Director and screenwriter: Matt Sobel) — A naive California teen plans to remain above the fray at his Nebraskan family reunion, but a strange encounter places him at the center of a long-buried family secret. Cast: Logan Miller, Robin Weigert, Josh Hamilton, Richard Schiff, Ursula Parker, Azura Skye. NEXT section.

Ten Thousand Saints / U.S.A. (Directors: Robert Pulcini, Shari Springer Berman, Screenwriters: Shari Springer Berman, Robert Pulcini) — Based on the acclaimed novel, Ten Thousand Saints follows three lost kids and their equally lost parents as they come of age in New York's East Village in the era of CBGB, yuppies, and the tinderbox of gentrification that exploded into the Tompkins Square Park Riot of 1988. Cast: Ethan Hawke, Asa Butterfield, Emily Mortimer, Julianne Nicholson, Hailee Steinfeld, Emile Hirsch. Premieres section.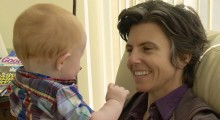 Tig / U.S.A. (Directors: Kristina Goolsby, Ashley York, Screenwriter: Jennifer Arnold) — This documentary explores comedian Tig Notaro's extraordinary journey as her life unfolds in grand and unexpected ways, all while she is battling a life-threatening illness and falling in love. Documentary Premieres section.
For complete information about all the other great movies at this year's Sundance Film Festival be sure to visit the official website.

Jenni Olson (@JenniOlsonSF) is VP of e-commerce at WolfeVideo.com and has been writing about LGBT film since 1986. She is a card-carrying Sundance Film Festival member and is now a five-time festival alum as she will be attending this year with the world premiere of her new film, The Royal Road. This piece is cross-posted on FilmmakerMagazine.com, Queerty.com and AfterEllen.com — whichever of these you're NOT currently reading warrants your attention as well.