Back to selection
CES Roundup: 4K TVs are Great, But Pay Attention to What's Going on in Streaming Platforms and Services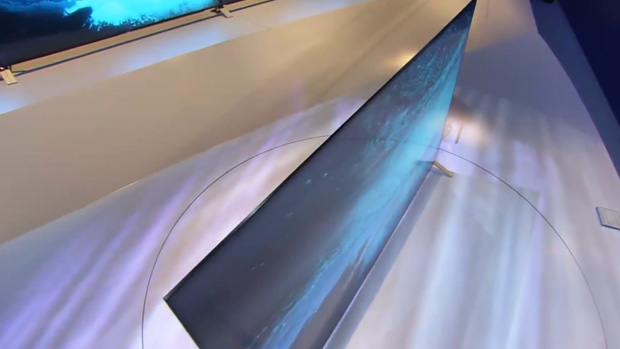 Sony's ultra thin X900 C 4K TV at CES
As expected, 4K has dominated the TV news at CES, with manufacturers announcing models that are bigger (Samsung) thinner (Sony) and have even higher resolution than 4K (Sharp.)
But while the manufacturers continue to build bigger and better displays, it's in platforms and streaming services that the real changes seem to be happening.
Platforms
Back in June Google unveiled Android TV, a platform to compete with the likes of Apple TV and Roku. Sharp, Sony and TP Vision have all announced TVs based on Android TV. The platform will also be coming on a set top box from Huawei and a game console from Razer. Google is encouraging Google TV developers to switch to Android TV.
All of LG's OLED televisions are now 4K, use Web OS 2.0 and support DirecTV 4K. Meanwhile Samsung continues to develop its Tizen OS, which has been upgraded with new menus and improved performance. Panasonic's smart TV platform is built on Firefox OS.
Roku has updated their platform to support 4K and Netflix's 4K streaming. They haven't announced any new hardware of their own, but partner TCL is working on a 4K-compatible Roku TV. No specifications or prices yet. Roku did announce two new companies that will be making TV's with the Roku platform embedded; Insignia and Haier. Partner TCL plans to expand to 12 the number of models they offer with Roku TV.
Streaming
Samsung is also working with M-GO, a UHD streaming service, to provide downloads and preloaded 4K content.
At their press conference Sony highlighted Netflix support and their use of Android TV. But they also made a strong pitch for PlayStation 4 and the PlayStation Vue streaming service, which is being pitched as a TV streaming service. PlayStation 4 sold 4.1 million units over the holidays, with a total adoption of 18.5 million units. Sony pitched PlayStation Vue as "TV on your terms and your schedules" and it's even got its own superhero-themed "TV" series coming; Powers. Sony also mentioned that several of the TV shows they produce — The Blacklist, Night Shift, The Goldbergs and Powers — are either currently being shot in 4K or will be very soon.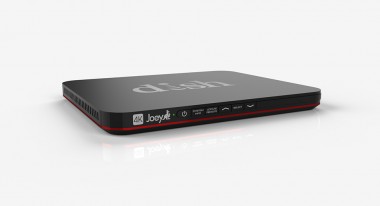 Dish announced Sling TV, a $20 a month package offering CNN, ESPN and other channels through internet streaming. Sling TV is being offered to "cord-cutters" and may be the first step toward a la cart cable pricing. Dish also have a 4K set top box, the Joey 4K, that will be available later in the year.
Some Standards
Netflix is the streaming giant with 53 million global subscribers and 2 billion hours of content watched every month. Now Netflix has rolled out the Netflix Recommended TV certification program, saying that TVs and set top boxes will only get the label if they offer the best experience: instant on, fast and easy access, and video playback that is "almost" instantaneous.
Greg Peters, Netflix's Chief Streaming & Partnership Office made an appearance at Sony's event, where they talked about not just the Netflix branding but support for High Dynamic Range. They talked briefly about how consumers are "going to be blown away" by HDR, and that they are going to deliver HDR content to Sony TVs this year, but no other details were offered. LG Electronics, Sharp, VIZIO and Roku TV will be among the first with products with this certification.
Several manufacturers, as well as Netflix and movie studios Twentieth Century Fox, Warner and Disney have formed the UHD Alliance to help ease the transition to UHD. In theory trade organizations like this can cause manufacturers to adopt common standards and ways of doing things. Standards ease troubles for consumers and media producers but can make it difficult for manufacturers to differentiate their products. What the UHD Alliance really means, apart from the PR talk, remains to be seen.
4K Blu-ray
Sony, who created the original Blu-ray player, didn't mention Blu-ray at all at their press conference, but Pansonic showed what they claimed was the first prototype UHD Blu-ray player. They didn't announce a price or availability, though end of 2015 still seems to be the date when 4K Blu-ray is expected.
With Blu-ray 4K so far off, and streaming gaining ground daily, a late 2015 release may be too little, too late.
Monitors & Projectors
In the world of monitors, HP announced 27 and 24 inch UHD screens (3,840×2,160). They also announced the HP Z27q, a 27″ 5K display (5,120 x 2,880). This may be better suited for those editing 4K video, particularly if they are editing a 4K format other than UHD e.g. 4096 x 2160. The Z27q will cost $1,299 and is scheduled to ship in March.
Sony also announced a new 4K projector, the VPL-VW350ES, which supports 4,096 x 2,160 and will drop the price of their 4K projectors below $10,000.
Cameras
This is the consumer electronics show, so there's not been much camera news here. However both Sony and Panasonic have announced consumer 4K UHD camcorders that will sell for just under $1,000 and $899 respectively. Sony already has a $2,000 camcorder, the FDR-AX100, and the FDR-AX33 is similar in design, though it's 30% smaller, 20% lighter and 50% of the cost. It does use a smaller sensor chip, adds improved optical stabilization, but loses the built-in ND filters. The Panasonic HC-WX970 has a 5-axis stabilising system and can go to 120fps in HD (it claims 240, but uses interpolation to do that.)
Sony has also announced a 4K version of their Action Camera, the FDR-X1000V, which will continue to challenge GoPro. The X1000V will go up to 120 fps at 1080, records in XAVC at 100 Mb/s, has improved image stabilization and will cost $499.
Something Fun
Finally, DJI, the makers of small quadcopters were showing a prototype handle for holding the 4K camera and gimbal from their Inspire 1 quadcopter. The Inspire 1 Mount has controls for operating the camera, and adds a microphone and a battery to power the gimbal and camera. No price announced, but it's expected sometime this year.