Back to selection
15 Picks for the 2015 SXSW Film Festival and Conference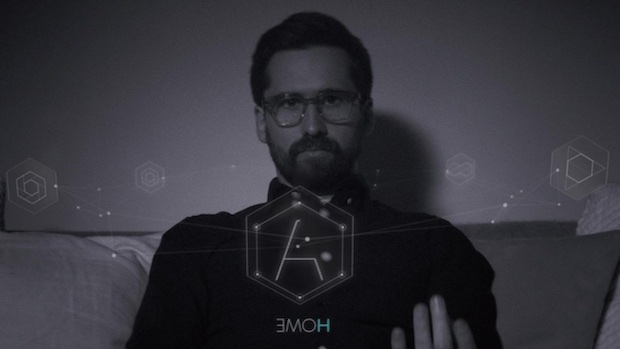 Creative Control
The SXSW Music, Film and Interactive Festivals and Conferences haven't even begun yet, and there's already been one corporate contretemps (sponsor McDonald's attempt to get bands to play for free), and the app of the festival has already been decided upon (it's Meerkat, if the wi-fi in the Austin Convention Center holds up). As always, though, the films are mysteries. On paper the '15 lineup looks like a good one, with several high-profile titles I'm really looking forward to, some first-time features that seem like real discoveries, and a number of returning veterans with films that seem very promising.
I started the below list of films and events I'm anticipating from a quick sketch of over 50 that initially caught my eye. Time is the only reason this list is 15 items long. As always, I'm mixing titles I know something about with those I have a gut feeling about and then a few that are completely off my radar. Plus, of course, some industry talks I think will be of interest to Filmmaker readers. Feel free to place your own SXSW picks below, and see you in Austin.
The Grief of Others. Patrick Wang's debut feature, In the Family, is one of the best independent films of the last decade, and it was passed over by all the A-list festivals. So, kudos to SXSW for scoring Wang's follow-up. Once more exploring the theme of loss, Wang has adapted his story this time from Leah Hager Cohen's novel, which deals with the ripple effects of a newborn child's death.
Uncle Kent 2. Sequels are still a relative rarity in the world of independent film, and this one is being dubbed "the Gremlins 2 of indie sequels." In Joe Swanberg's original Uncle Kent, 40-year-old cartoonist and animator Kent Osborne is lonely in love over the course of a blah L.A. weekend. This sequel reunites him with his object of desire, played by Jennifer Prediger, but is sure to be tonally quite different as the director's hat has been passed to the anarchically funny Todd Rohal.
God Bless the Child. The latest feature, God Bless the Child, from Filmmaker 25 New Face directors Robert Machoian and Rodrigo Ojeda-Beck continues to blur the line between documentary and fiction as it tells the story of five siblings forced to fend for themselves after their widowed mother departs.
Ava DuVernay Keynote. Selma director Ava DuVernay speaks inspiringly about community building, social media and political change — and she's a great director too! There are any number of filmmaking issues DuVernay could talk about, from directing to activism to distribution. Whatever the focus of her speech is, it's not to be missed.
Sweaty Betty. Before attending any festival, I make sure to add to my calendar several films I know nothing about. Sweaty Betty is one, and I'll confess to being principally drawn in by the premise of its semi-improvised look at Washington Redskins culture (I'm D.C. born and raised) — specifically, its bizarre storyline involving a 1,000-pound pig who hopes to be the team's mascot. Directors Joseph Frank and Zachary Reed say this will be the first of several films set in and about the D.C. area.
A Woman Like Me. Longtime independent film watchers will remember director Alex Sichel from her 1997 debut feature, All Over Me — a lesbian teen romance that was a seminal New Queer Cinema film. After being diagnosed in 2011, she died last year of breast cancer. A Woman Like Me, directed with producer Elizabeth Giamatti, is her final film, a hybrid work which mingles her own struggles with the disease and search for various treatments with a fictional story in which her film director character is played by Lily Taylor. The film is executive produced by Killer Films, whose Christine Vachon will deliver one of SXSW Film's Keynotes on Tuesday, March 17.
Steve Jobs: the Man in the Machine. We all agree that the Walter Isaacson book sucks, and alongside a new and reportedly better book (Becoming Steve Jobs) is this documentary biography, directed by the prolific Alex Gibney for CNN Films. With the Apple Watch, the first Apple product created outside the shadow of the company's deceased founder, hitting stores shortly, now may be the time for a new look at the tech icon.
Story of a Working Class Screenwriter. 15 years in 15 minutes — that's the promise behind screenwriter (and Filmmaker 25 New Face) Mike Jones, who will tell you how he has earned a living in Hollywood by "swinging at every job" while never scoring a huge seven-figure spec sale.
Six Years. Filmmaker 25 New Face Hannah Fidell world premieres the follow-up to her debut feature, the bracing psychological drama A Teacher. Titled Six Years, and executive produced by the Duplass Brothers, it's a post-college relationship drama about a young couple (Taissa Farmiga and Ben Rosenfeld) trying to figure out if their teen-into-adulthood romance can survive the realities of jobs and responsibility.
Should You Develop Your Film Into a TV Series? Speaking of Hannah Fidell, she'll be a guest on this panel covering film-to-TV adaptations. Fidell's first feature, A Teacher, is being developed into a series by her and the Duplass Brothers at HBO. Moderated by the Cartoon Network's Katie Krentz, the panel will see Fidell joined by another New Face, Julia Pott, as well as Sarah Violet-Bliss — director of last year's SXSW Grand Prize Winner, Fort Tilden.
Creative Control. Ben Dickinson follows up his upstate New York apocalyptic yoga ensemble drama First Winter with a social satire that seems tailor made for SXSW. (It's about one of the hot tech topics du jour, augmented reality.) Here's how he describes the film on his successful Kickstarter: "With CREATIVE CONTROL, I am trying to push the envelope of what people should expect out of an independent film. It's a relationship drama, but it's also a social satire and a science fiction film. And a comedy. It's shot in black and white on anamorphic lenses, with a formalist rigor and visual intensity rarely seen in indie films. It's funny and weird and emotional and really intense."
Mark Duplass Keynote. Along with his brother Jay, Mark Duplass seems to be everywhere these days — and not just as an actor. Whether he's starring in and producing the deceptively revelatory HBO series Togetherness, inking a four-picture deal with Netflix, or being a force behind some of Sundance 2015's best films, Duplass has found a way to achieve a measure of mainstream success while remaining true to his indie roots. He and Jay recently gave an excellent talk at the Sundance Creative Producing Labs, and at SXSW Mark is solo talking the changing models of production and distribution. Not to be missed.
Peace Officer. Aside from its revealing of systemic racism and police brutality in that town's police force, the shooting of Michael Brown in Ferguson and the subsequent protests tore the lid off another festering problem: the militarization of local police. A byproduct of the War on Terror has been the increasing firepower packed and used by municipal law enforcement. In the documentary Peace Officer, directors Scott Christopherson and Brad Barber select as their subject a former sheriff whose own son-in-law is killed by the SWAT team he founded.
GTFO: Get the F*** Out. In the wake of Gamergate, Shannon Sun-Higginson's documentary couldn't be more timely, and it's another film perfectly suited for SXSW, which has always cast a critical eye at the politics and lack of inclusiveness of the gaming and tech industry. GTFO looks at the harassment of female gamers, who frequently receive death threats, and promises to provide a framework for solutions.
Sneakerheadz. Designer sneakers and the collectors, fans and fellow designers who go nuts for them is the subject of first-time documentary directors David T. Friendly and Mick Partridge — the first of whom happens to be one of the producers of Little Miss Sunshine.