Back to selection
IFP Announces New Lab for Serialized Web Projects and Theatrical Launches for Web Series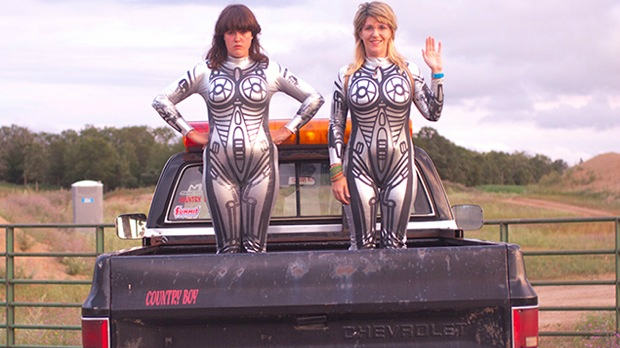 Middle Americans
The Independent Filmmaker Project (IFP), Filmmaker's parent organization, announced today the launch of its Screen Forward Labs, a year-long program and incubator for the creators of serialized projects aiming to push storytelling forward. Eight innovative media creators will be selected each year and provided mentorship, six months free residency at the Made in NY Media Center by IFP and $10,000 of services aimed at helping them to develop cutting-edge work.
An intensive, week-long Lab in November 2015 will provide participants with the knowledge, resources and mentor support necessary for developing strong pitches, securing financing, creating marketing strategies and finding unique avenues for the distribution of their work. Individualized attention for each project will also be paid to building sustainable audiences, as well as long-term strategy to sustain their ongoing careers.
Advisors and program mentors include web series creators Desiree Akhavan (The Slope), Adam Goldman (The Outs), Issa Rae (Awkward Black Girl), as well as industry leaders Sachka Unseld (Oculus Story Studio), Marc Lieberman (Above Average), and Sarah Lash (Conde Nast Entertainment).
The Lab is open to innovative media creators with story-driven, serialized projects created on all platforms and formats including web series, VR, or app based work (Instagram, Vine, Snapchat, etc.). All projects must have at minimum representative sample visual content (a completed episode, demo, excerpt) already in place, and cannot have already launched their project publicly. Projects in early development (script/pitch stage only) are not eligible for the Labs.
Applications will go live on March 17 at ifp.org, and the deadline will be May 1.
IFP's previously-announced Screen Forward Series – dedicated to exhibiting and supporting week-long theatrical runs for innovative self micro-distributed features – will expand, becoming the first theatre in NYC to World Premiere serialized content beginning March 2015. Middle Americans and Understudies, both developed in IFP's Web Storytellers program, will begin their runs in March and April 2015. To apply for the program or purchase tickets, click here.