Back to selection
"I Strive To Be Professional with Everyone, and I Never Hold Grudges": Corrine Aquino on Management and Production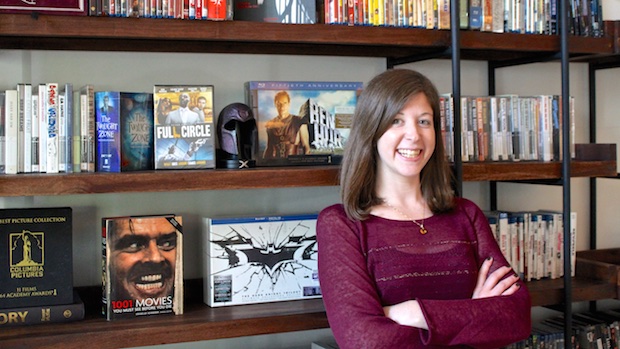 I remember signing with an agent. As an eleven-year-old actress, the prospect of TV and radio work was thrilling. When I didn't book a print job, my agent blamed it on the braces. But when I landed a local Cleveland radio spot, my flair for voiceover was celebrated, but not too much. With children for clients, my agent was careful to keep any star-driven egos in-check (even though the moms were bigger hazards). What I remember most during this year-long agency exploit is not the disappointment of frequent rejection or the high of occasional validation; I mostly remember the relationship between my agent and me.
 
I saw Bette Midler play Sue Mengers in I'll Eat You Last on Broadway two years ago. Mengers, a German-born Jewish Hollywood agent superstar from the 1960s – 80s, embraced and encouraged her cutthroat reputation. She was the only female top dog of the then top dogs, so I suppose playing into the role of foul-mouthed Hollywood pimp was a means to climb the Hollywood ladder and remain on top. But the portrait of Mengers is more complicated in John Logan's play. 
She may have joked about the surface level ego-stroking of agenting, but Mengers was anything but superficial in her client relationships. Instead, she was fiercely loyal. Her clients were her best friends, dinner companions, her "twinklies," as she called them. And in an industry where an artist is a product, Mengers instead protected the person. When signing a client, I imagine that she emphasized the legal protection in the written contract less than the human protection in the unspoken one.
 
I think this is why I remember the relationship with my agent. As a child actor in Cleveland, I wasn't subjected to the industry and media violence that stars in Hollywood face. But knowing that I was a human to someone invested in my best interests (other than my family), and not just the 35th girl with braces in an audition room, made acting feel safer, or at least a bit more endurable.
The treatment of artists in film has only gotten worse with digitalization. Then again, it's given many working creatives a platform of expression that didn't exist during the age of Sue Mengers. So whether the agenting days of loud-mouthing on the phone are numbered or not, talent representation must also adapt to shape careers in alternative ways. Many of today's managers are leading this charge.
Depending on the specific agent or manager, the role played in the client's career is variable. Based on my conversation with New York native Corrine Aquino, I gather that managers are often more hands-on, though this generalization excludes the likes of Sue Mengers. Aquino describes management like guidance counseling. I think Mengers would have said it differently — probably with a few more swear words and sexual innuendos — but approved the sentiment nonetheless. You must prepare to face the world alone. But knowing that there's someone on your side, whether you fly or fall, makes all the difference. 
After working as a tax accountant for Ernst & Young, Aquino quit her job and road-tripped cross-country to enroll in a film and TV class at UCLA. She has been working in film ever since, alternating between New York and L.A. After two jobs in New York, first at FilmNation Entertainment and then at A+E Networks, Aquino is currently working at The Mission Entertainment, a management and production company based in L.A. She is a graduate of Binghamton University.
Who does The Mission represent?
We represent writers, directors, producers, and actors who, first and foremost, are exceptionally talented. As a company, our competitive advantage is that we also specialize in advocating for storytellers who have been traditionally overlooked and underrepresented in media and entertainment, both in their depiction and in their access to opportunities. We are actively trying to diversify the go-to studio lists with people from unique backgrounds and life experiences who can broaden the storytelling perspective. To quote Shonda Rhimes, we are interested in "normalizing" the industry. I saw her at an event recently and she gave a speech that really inspired me, and encapsulates our philosophy at The Mission. We have about 25 clients right now who work in feature, television, and new media.
And the company is a three-person team.
Yes, the team is Andrew Coles, Jelani Johnson and myself. Andrew founded the company in the fall of 2013, and I just joined at the end of last year, so we are still in start-up mode. But we have some amazing clients that we all really believe in. And on the production side, we just wrapped our first feature, Tomato Soup, and are gearing up for our second feature and our first television show.
You signed four new clients in the last few weeks. What kind of material do you look for?
We are genre agnostic, meaning that the material can really be anything that excites us. Many of our clients are multi-hyphenates — many are producers, writers, and also actors, people who are on every side of the game. But it's not just about the material; it's about the person — their worldviews, quality of character, and integrity.
How do you determine someone's integrity?
The first time meeting someone, we want to hear about her life, family and friends, what she's interested in, who she wants to be as an artist. We need to really like the person we will be fighting for and really believe in her. A large part of integrity just means being a genuine human being.
How do you find new clients and sign them?
All sorts of ways. We go to mixers, markets and festivals, panels, recommendations from friends, tracking boards and script clubs, comedy groups. The signing process depends on how we are introduced to the client. A signing meeting often lasts for several hours. Once we sign someone, we jump right in with prioritizing, strategizing, and determining what is most important to focus on.
What if the client already has an agent?
At The Mission, we don't want to step on anyone's toes, so if a prospective client already has an agent, we'll call the agent first to discuss. We want to work together with the agent in order to be a united front for the client. There shouldn't be secret exclusive calls, but that's just my personal style. In the end, agents and managers have the same, common goal: to fight for the client.
I always imagined there to be tension between agents and managers.
There can be. I think agencies are great. My first job in the industry was working at CAA, even though I knew I didn't want to be an agent. I met so many people and got an overview of the whole industry. A lot of my colleagues and connections today are from the six degrees of CAA separation. It's almost like a fraternity or sorority. I actually met Andrew at CAA, and we always kept in touch, which is how I now work with him at The Mission.
Do you, Andrew, and Jelani have similar work styles?
I'm a typical type A. Andrew is always calm, cool, and collected. Jelani is energetic, very personable, and very direct. Both Andrew and Jelani are very stylish, literally, so the fashion pressure is on for me in the mornings getting ready for work.
Just wear the same outfit everyday. Work uniforms for women are in right now.
I like to have choices and change my look from day to day. I went to Catholic school until fourth grade, so flashbacks….
Other than fashionable, what's the vibe of the office?
Our office is a converted house. We have group meetings in the "living room" and we have a communal picnic table for staff lunches in the backyard. We are always playing music, and we have plants and candles now. We also have a projector in the backyard and will start to implement summer movie nights. We have script readings in the "dining room," and we encourage our clients to work and hang out in our space.
How would you describe the relationships with your clients?
There's not a typical relationship — just like Larry David and Jeff from Curb Your Enthusiasm are a special case. Relationships depend on the specific manager and client. In general, we are fun and casual, but professional. We take clients out to movies or to lunch and go to their shows for support. We are their sounding board and advocates. Sometimes it's tough love. But we don't want to change people; we want to help them become the best they can be. We take a very personalized approach to management — one of the things we feel sets us apart.
Is it awkward to pass on prospective clients?
We have a small roster and fight really hard for all our clients, so if we don't think we can fight for someone, they aren't right for us. You have to be honest, but let people down as easy as possible. Usually there aren't hard feelings because you never know how you'll end up working together in the future. It's never good to burn bridges.
Have you burnt any bridges?
Not that I know of! I strive to be professional with everyone, and I never hold grudges. I'm a Scorpio and have noticed this growing up — that I give everyone the benefit of the doubt until they give me a reason not to. I personally reject the myth in our industry that you have to treat people poorly to get ahead.
How would you describe the industry?
It's very demanding so if you don't stress a work/life balance, you can get devoured by the industry. It's easy to get caught up reading scripts, work drinks, networking, spreading yourself too thin, but you have to take time for yourself. Lunch breaks are great. I love taking the hour away from my desk to let my brain recharge.
Down the line, do you see yourself taking a more producerial or management route?
It's not black and white. In the accounting world, you are an accountant, but it's not like that in entertainment. If you are working as one thing, it doesn't just mean you are stuck in that part of the business. Your career can grow and change as you do. And right now at The Mission it's great that I'm able to do both.