Back to selection
A.C.L.U Investigates Exclusion of Female Directors in Hollywood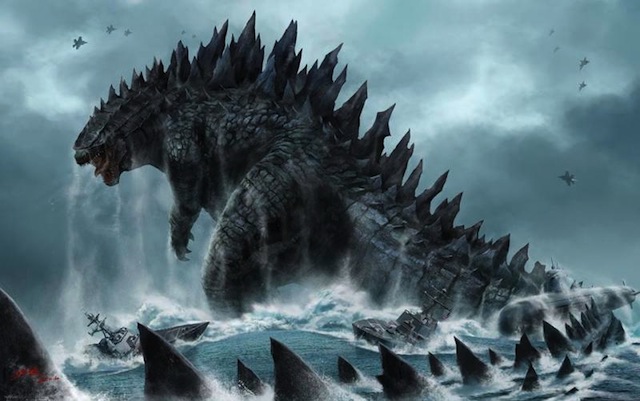 Godzilla
Early this morning, The New York Times ran an article that detailed the A.C.L.U's investigation into Hollywood's hiring practices and their demonstrable prejudices — given the statistics — against female directors. As spearheaded by Melissa Davidson, the director of the L.G.B.T, Gender and Reproductive Justice Project at the A.C.L.U of Southern California, The Times also ran her official letter to the California Department of Fair Employment and Housing and the Labor Department's Office of Federal Contract Compliance Programs that outlines the reasons behind her inquiry in full.
Cara Buckley, author of The Times article, put forth the career trajectory of Godzilla helmer Gareth Edwards, who landed the gig after his $500,000 budgeted Monsters premiered at SXSW in 2010, to illustrate the vast dichotomy in the quantum budgetary leaps that are seldom afforded to female filmmakers. His raise — as noted by many — is hardly an anomaly when you consider the fairly limited resumes of many male blockbuster directors, and all the more depressing when juxtaposed alongside the likes of someone like Debra Granik, who has yet to release Stray Dog, her documentary follow-up to the Sundance Grand Jury Prize winning Winter's Bone. 
After all, as an anonymous female director in Buckley's article notes, ""If you make an independent film and reach the gold standard, and your film is chosen to be at the Sundance Film Festival, and it sells at Sundance, or gets festival play and wins audience awards – the studios after that seem to offer, if anything, women a very small project." Here's hoping this proves a step in the right direction.