Back to selection
"I'm Going Back to My Horror Film Roots": Abel Ferrara Launches Siberia at Cannes 2015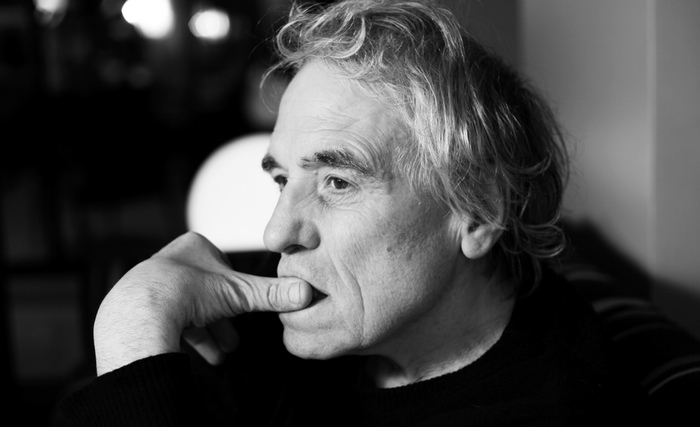 Abel Ferrara
Indie maestro Abel Ferrara launched his latest film project in Cannes this week with his first ever foray into Kickstarter. Siberia, a new film with Willem Dafoe, explores the language of dreams, using the subconscious as a form of language.
"There's nothing more horrific than your own dreams and nightmares," Ferrara promised the crowd of assembled journalists gathered on the top of the Silencio club in Cannes. "I'm going back to that kind of filmmaking, to my horror film roots." He's hoping to raise half a million dollars to begin financing for the new film.
"This is Willem being Willem," said Ferrara. "This is not the actor against the character. It's the actor as the character." The new collaboration marks the fifth film Ferrara has done with Dafoe after Pasolini, 4:44 Last Day on Earth, Go Go Tales and New Rose Hotel.
The Siberia script is inspired by Carl Jung's The Red Book, which wasn't publicly available until 2009. This is the first film to be based on the source material. "We're filming our narrative ourselves, where the dream material not only becomes the source of the film, but the style of the film," said Ferrara.
The director announced his greatest producer in the very beginning was his mother, and that crowdfunding was a way to once again involve people in a movie from the very beginning. "I need to connect with the people who understand what I'm talking about," he said. "Outside the system is now inside the system."
Producer Diana Phillips announced that there are other partners involved in the film's financing, and Kickstarter is merely the first stage. Siberia currently has three weeks to raise nearly $490,000 to fund the project.
"That means every one of you guys has to give us money," concluded Ferrara. "What you're going to get back is a film from the heart."