Back to selection
Several Kind of Funny Reasons Why You Probably Shouldn't Upgrade to Apple Music Yet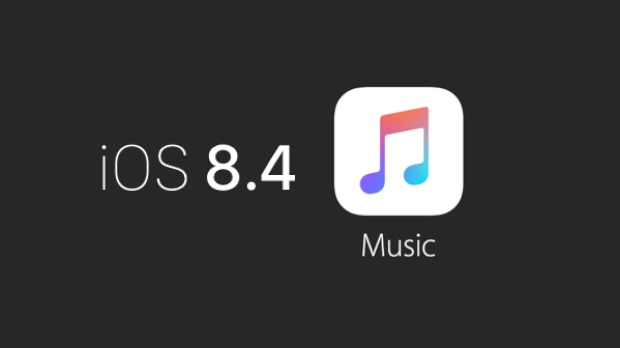 I have a lot of positive things to write about Apple Music, but in the interest of not burying the lede, I'll write this first: If you have a large, well-tended and carefully created iTunes Music Library, do not upgrade to Apple Music. Do not install the latest 12.2 version of iTunes and, most importantly, do not turn on iCloud Music Library on any of your devices.
Or, if you decide to ignore the above advice, make sure you have a Time Machine backup of your iTunes library before you go ahead and do so.
Why the alarm, you ask? Well, as you may have read elsewhere, along with the genuinely interesting introduction of Apple's new streaming service and a 24-hour international radio station, Beats 1 has come worse-than-usual new Apple software, software so rushed-out and haphazardly QC'd that installation results in a metadata meltdown. Or, at least it did to me and my years-old yet relatively modest in size (about 8,000 songs) iTunes library. (And, from support threads on sites like Macrumors and Apple's own site, I'm not alone.)
After downloading and installing iTunes 12.2 on my Macbook Pro and iOS 8.4 on my iPhone and iPad — and then enabling iCloud Music Library on all devices so Apple Music playlists and music could be synced across them — my iTunes library became an ungodly mess. Duplicate song files, song/title mismatches, scrambled album art and worse. For a company that has prided itself on products that represent users personal tastes and interests, the cavalier way years worth of personal curation, as embodied by metadata, is being handled by Apple's latest software is upsetting and enraging.
Here, in detail, is some of the hilarity that ensued.
* Assorted and random iTunes purchases have vanished from my library and don't show in the iTunes store as having been purchased at all. (Fortunately, I have iTunes receipts stored in Gmail. I'll be forwarding them to Apple support when I have a moment.)
* Greyed-out songs and albums in iTunes that inexplicably vanish from my library when I click them. One of these albums — Robert Ashley's Private Parts — was purchased through iTunes, yet it vanished upon playing and is now no longer available through the iTunes store for download. Other albums that I burned and uploaded — like Pere Ubu's The Modern Dance — just disappeared, song by song, as I clicked on the titles.
* Despite the album art for Lou Reed's Berlin replaced by Cat Power, the album played fine on my iPhone until the final, heartbreaking track, "Sad Song," which had been replaced by a Julian Casablancas single. (Yes, not even a Strokes song but a Casablancas solo track!)
* Patti Smith's "Ask the Angels" replaced by an Antony and the Johnsons song and Holger Czukay album art.
* There seems to be a lot of Brian Eno — yes, a personal favorite — in my iTunes. Indeed, many tracks by other artists are now Eno songs.
* All playlists were scrambled with irrelevant tracks when iCloud Music Library was turned on.
Most importantly to note, these problems continued after I turned off iTunes Music Library and restored my library using an earlier iTunes .itl file. For example:
* Noting that a Phil Spector compilation was missing, I re-imported it from a backup only to find a track by The Crystals replaced with a Yeah Yeah Yeahs song. What's even weirder, the Yeah Yeah Yeahs track played halfway through the song before the Crystals track reappeared. (Deleting the track, I re-imported, and this time The Crystals came through loud and clear.)
* In a sign that iTunes metadata problems run deep, I transferred a podcast directly from the broadcaster's website into iTunes and manually sync'd it to my iPhone. The podcast played fine, but for the artwork iTunes pulled the cover image from the PDF of a filmmaker's look book that had been stored in my iBooks folder.
These are only a few of the issues I've been experiencing. Indeed, every time I open iTunes on my Mac or Apple Music on my phone I discover a new error. I've already twice restored the library from a previous .itl file without enabling iCloud Music Library so I can only conclude that problems run deeper in iTunes 12.2 itself. Or, rather, that they are the combination of the new software and all the legacy issues it's trying to handle. You see, Apple is trying to integrate Apple Music streaming functionality, including the ability to save songs offline, within the framework of its longstanding iTunes Music Library and alongside still existing services like iTunes Match. This overlay of services is confusing, as Serenity Caldwell has noted over at iMore, and can result in you downloading DRM'd copies of files of songs you believe you already own — copies that will disappear if you terminate your Apple Music subscription. (I'm not an iTunes Match subscriber, but I once was, and I wonder if that has something to do with some of the problems I noted above.)
As I wrote above, this is a shame because the rest of Apple Music is actually quite promising. I used to DJ college radio, so Beats 1 hits a nostalgic note for me. I'm already tuning into Zane Lowe's overcaffeinated but fun flagship show as well as Dre's The Pharmacy. And the vaunted Apple Music playlists are quite excellent, actually. Apple Music launched while I was on the set of a film I have been producing, a film that references feminism in the '90s. There, on the second playlist created for me, was… "Feminism in the '90s," complete with songs by a woman who was actually appearing in one of our scenes. In that particular case, Apple's blend of algorithm and human curation was downright spooky. And I like the ideal of downloaded streaming tracks co-existing in my library alongside all the music I've bought and burned over the years. But, until Apple fixes these problems, I'm sticking with my Spotify subscription.