Back to selection
"If the Film is the Producer's Baby, We Fully Adopt that Baby": Silje Glimsdal on Film Sales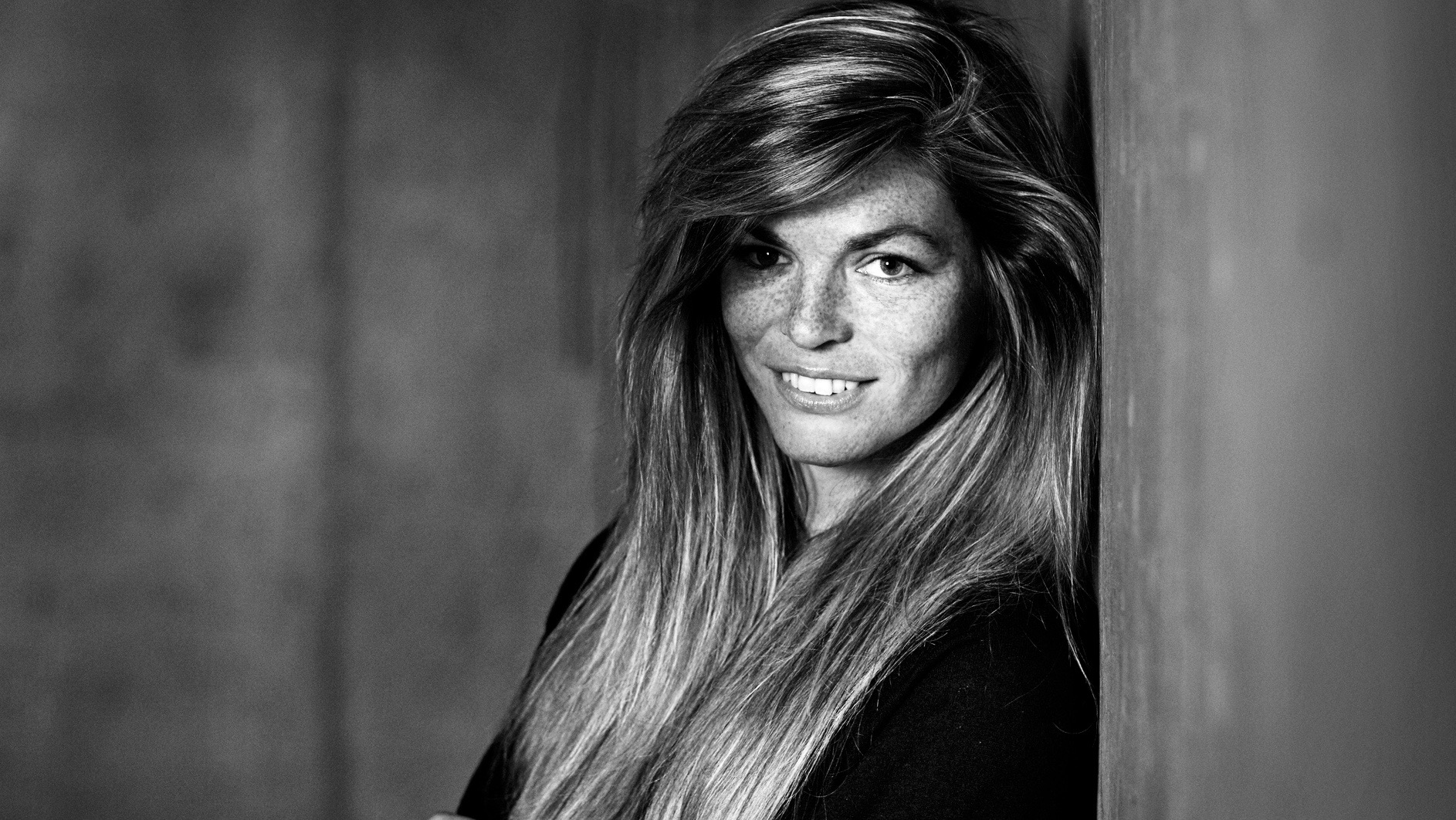 Silje Glimsdal
I'm talking to a young director at a film festival who hasn't seen any movies in the festival's program, except several in the retrospective slate. He doesn't like to watch many contemporary films, he explains, because he'd rather be influenced only by the classic greats. Sort of pretentious, I think, not to support the work of his peers. Also, a little sneaky, to excuse himself from typical film festival banter, dodging the obligatory ego-stroking or untimely bad-mouthing that everyone else endures. But the director's resistance to new festival favorites is not a personal judgment on their quality, he insists, but a self-imposed caution against consuming what's trendy.
"I was raised as a writer in the '80s and '90s," says Norwegian writer Karl Ove Knausgaard in an Intelligence Squared podcast. "And there was a certain way of thinking what quality is, and I still think that's quality," he says, "hardcore modernist writing." But his six-volume autobiographical novel, My Struggle, defies that standard of quality, according to critics, writers, editors and millions of readers devouring the 3,600 pages "like crack," as Zadie Smith puts it. Having deviated from some prescribed literary trend, Knausgaard estimated his pages to be "worthless, that there's no point writing [them]." Instead, My Struggle is celebrated today as a revelation.
Filmmakers are nowadays advised to "know your audience," to think about marketability and distribution strategies as early as possible, to be familiar with festival trends, to scope out the best chances for the film's survival. The danger, I guess, is turning into market trend monsters or flooding Sundance with submissions that are groomed to be, perceivably, Sundance films. "If you know how to write a novel then it's not a novel, it's something else," Knausgaard says. Catering to a guideline or standard of quality is not a winning strategy, but in the case of my filmmaker friend, divorcing yourself entirely from what's new and trending to avoid creative corruption, is an extreme reaction that's probably equally destructive.
I'm a big fan of another Norwegian, Silje Glimsdal, who analyzes market trends professionally. She's a Sales Manager at a film sales agency in Copenhagen called TrustNordisk, where she's worked for the past seven years. When she's not in back-to-back meetings at film festivals, selling off the TrustNordisk catalogue to distributors worldwide, she's tracking which movies sell to what audiences in which places. With any one film or any individual filmmaker, Glimsdal assesses the response in different territories to predict how the market may swing in the following years. Though she heavily relies on input from distributors to determine market demands and trends, she explains how the precarious movement of the film industry's economy can never be anticipated. An artist like Karl Ove Knausgaard can drop out of the sky at any moment and change everything. But unlike my filmmaker friend, Knausgaard has read the trends and supported the work of his peers, and nevertheless, invented his own masterpiece.
How did you end up in film sales? I moved to Denmark to study dramaturgy at Aarhus University. When I finished my Bachelors, I applied for an internship at Zentropa in Copenhagen because I wanted to learn about film and was interested in producing. I didn't think I wanted to be in sales because I had this image of a salesperson that didn't interest me at all. But Zentropa's internship program cycles through all the departments, and when I started in sales at TrustNordisk (originally called Trust Sales), I quickly realized how suitable the job was for me.
Zentropa is Lars Von Trier and Peter Ålbæk's production company that works exclusively with the sales team at TrustNordisk. What's your relationship with the distributors at Nordisk Film?
In 2008, TrustNordisk merged with Nordisk, which is the biggest Scandinavian production and distribution company. We're housed with Zentropa, where Lars has his writer's cabin, and Nordisk is based twenty minutes on the other side of the city. Because Nordisk has so many output deals around Scandinavia, 80% of our catalogue is now internal. We pick up 20% of our projects from outside, and our only qualification is that the project has some kind of Scandinavian root — it doesn't have to be in a Scandinavian language, but the project has to have at least something Scandinavian about it, even just one actor or a camera guy. We've made the occasional exception for some exceptionally good films though.
How do you source the outside projects?
Most of what we read is material that's already somehow tied to Zentropa or Nordisk. But, I welcome script submissions from producers who don't already have a history with us. Some producers send us their projects before they are fully financed because they want our input about the current market — what's hard to sell or what's trending — or for creative feedback, which I like because of my dramaturgy background. If it's a good script, I'll share it with the distributors at Nordisk to determine whether there's interest. We have 700 titles in our entire back catalogue and add about 15 – 20 films per year. We're always aiming for a diverse lineup in terms of genre, and we're always working two years ahead. I already know what we'll have prepared for Cannes 2016, so what I'm strategizing for now is Cannes and Berlin 2017.
How do you prepare for the festival markets? 
I dare to say we are Scandinavia's biggest sales agency, but we are only 16 people in total, with only four sales agents. I cover Eastern Europe, Latin America, and Scandinavia. One colleague covers Asia and some key territories in Europe, one focuses only on TV sales, and the head of our department oversees all the English language territories, plus some European ones as well. Most sales companies are divided by territory because each market is so different. During the big festival markets, I'm really just thinking about sales. At the smaller festivals, I'll dedicate more time to networking and thinking about upcoming talent and future opportunities for TrustNordisk. At Cannes for example, I try to stay after a couple days for the recap so I get to see some films. It's really important to try to see as many of the films as possible and look for trends in the market. The sales agents follow the market and the market follows the sales, so it's a big cycle.
How do filmmakers influence market trends? 
The funny thing is that we don't have answers for why trends happen or who started it or what is exactly shifting. You can't really pin-point what's happening other than knowing that something is happening. In terms of Scandinavia, many great directors and niche films have shaped our market, and Denmark has been on the map since the Dogma days in the '90s, but The Girl with the Dragon Tattoo really popularized the crime thriller genre. When the height of that trend died down, the world was generally more accepting of films in a Scandinavian language and more familiar with some of our actors, so we could export different genres and still sell them on a global scale. Big epic disaster films seem to be quite popular now. We have The Wave by Roar Uthaug this year, and it's been a big success.
So adjusting to market trends has been a big part of your learning curve? 
I've been at TrustNordisk for seven years now, and learning the distributors and producers, and everything about the different markets has taken time. I remember my first film festival was Warsaw, and I didn't know anyone and I felt so small. But everyone was so open, and I had so much fun talking about our films. I felt such an ownership of the films in our catalogue. Producers sometimes think that sales agents don't take care of their films properly, but if the film is the producer's baby, we fully adopt that baby.
And then sell it.
I mean in the end, it's all about earning some money! But seriously, it's about learning to take care of a film to get it into the hands of the right distributor. And you can't really interfere in their market, because the distributors know the market better than the sales agents. Also, film is subjective, and everyone has a unique personal taste, so it's best for me to think less about my own taste and more about which distributor is suitable for the life of the film.
More like foster parenting! How often do you not sell a film? 
If you can't sell a film, as a sales agent, you should have been around the block a few more times! I suppose it can happen though. Even once you've scratched through all the options, sometimes there's something unsuitable about the project, or something in the society that makes the film unsuitable to that market. For us, we sell really well because I think we have the best Scandinavian lineup, so not selling, to at least one country, is really really rare. It's always very important for us to set honest expectations from the beginning, from the script stage. Of course projects change from the script stage, so we are constantly re-assessing those expectations.
Any advice for new producers? 
When they are looking for a sales agent, they should spend time figuring out which kind of sales company would best suit their projects, and try to present to them first. All the sales agents talk, so we know which directors and producers are contacting everyone, and it just looks bad. And it's really important for new producers to know early on whether they want their film to be a festival film, which doesn't necessarily guarantee a sale. Even films in Cannes or Berlin aren't always easy for distributors to place somewhere. What is important about the festival circuit for new producers and directors is traveling and getting their names out there and building a track record.
Will the evolution of VOD, TV, and theatrical distribution challenge your sales strategies?
Nordisk Film has been around since 1906 as one of the oldest production companies in the world, and TrustNordisk has been around for 35 years. So together, we have a really solid back catalogue and long histories with great directors, films, and experience in storytelling. As we move into the new age of distributing and selling films, I see it only as an advantage that we have this history. In terms of how the industry is changing, we are running with it. We have to. We're thinking about how to use our know-how to pursue new options and possibilities.