Back to selection
Christmas Surprise Tracks from LCD Soundsystem and Radiohead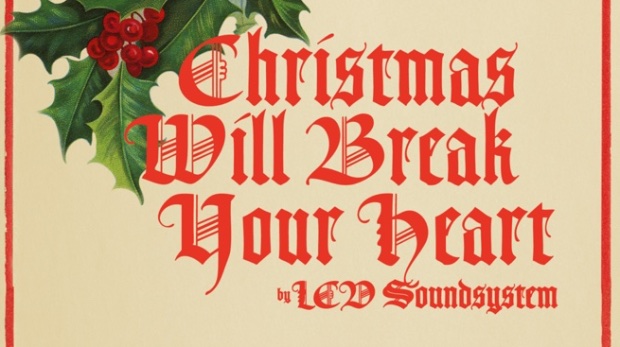 Here's hoping this becomes a new tradition — surprise releases from great bands that are actually pretty good! The first, what will become a seasonal classic for melancholics everywhere, is from a band that technically doesn't even exist anymore: LCD Soundsystem. And the second is an unused theme for the James Bond film Spectre by Radiohead. First, here's what LCD Soundsystem's James Murphy wrote to accompany "Christmas Will Break Your Heart":
so, there's been this depressing christmas song i'd been singing to myself for the past 8 years, and every year i wouldn't remember that i wanted to make it until december, which is just too late to actually record and release a christmas song… but this year, al doyle had a short break between hot chip tours where he could be in nyc, and pat and nancy were home, and tyler agreed to fly out from berlin for a few days, so we all recorded this together, reserved a pressing plant slot, and our friend bob weston was available to master it quickly—so that means, less than 2 weeks after we recorded it, there is actually a christmas 7″, which feels like something that could only have happened a very, very long time ago.

anyway, for the holidays we give you the previous, very long run-on sentence, and this song: "christmas will break your heart", which is another one of those songs which had about 75 lines of lyrics, though we've knocked down to 8 to keep the suicide rate in check.
have fun!
As for the Spectre theme, Thom York tweeted, ""Last year we were asked to write a tune for Bond movie Spectre. Yes we were. It didn't work out … but became something of our own which we love very much. As the year closes we thought you might like to hear it. Merry Christmas. May the force be with you." It's a beautiful track, as is LCD's. Listen to both here.