Back to selection
"Acceptance Remains Elusive for Gender Non-Conforming People": Director Jason Benjamin | Suited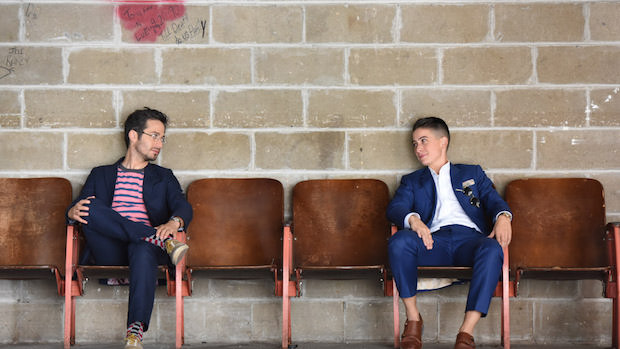 Suited
In every film, there is the story that you knew you were telling, the story the audience perceives. But there is always some other story, a secret story. It might be the result of your hidden motivations for making the film, or, instead, the result of themes that only became clear to you after you made the movie. It might be something very personal, or it might be a story you didn't even know you were telling. What is your film's secret story?
When I first contacted Rae Tutera with the hope of making a documentary about Bindle and Keep, we arranged to meet for dinner. I got to the restaurant a little early and found two seats at the bar. When Rae arrived we chatted for a few minutes and I waited as Rae sent a text. Rae said "Sorry, I just want to text my fiancé and let her know you aren't some psychotic killer."
I was startled. It never crossed my mind that concerns for personal safety can be part of the daily thought process for people who express their gender in a non-binary way.
Over the next two years, we followed Bindle and Keep as they made clothing for non-binary clients. I am happy to say that during that time, none of our subjects experienced violence. The secret story of my film is that tolerance and acceptance remain elusive for gender non-conforming people.
[PREMIERE SCREENING: Monday, January 25 at 9:00pm — Temple Theatre]