Back to selection
PETER BRUNETTE, R.I.P.
I was shocked and tremendously saddened to read at Indiewire this morning the news that film critic Peter Brunette died today of a heart attack while attending the Taorima Film Festival in Italy. Eugene Hernandez's obituary recalls Brunette's many accomplishments, including his books on Michelangelo Antonioni, Wong Kar-wai and, most recently, Michael Haneke, as well as his work as director of film studies at Wake Forest University in North Carolina.
From an excerpt from a Wake Forest publication quoted by Hernandez:
"People should watch art films for the same reason they should read Virginia Woolf as well as Tom Clancy," Peter Brunette told the Wake Forest publication, "These are films that have power and stay with you and can teach you something about life. Watch them for the same reason you would go to a museum to look at Vermeer. Don't get me wrong. I like pop culture too. I watch the TV show 24 like a hawk and I loved The Sopranos. But, there is a place for films that challenge preconceptions… for films that explore the meaning of being human in an important way."
Peter primarily wrote for Screen, Hollywood Reporter and, most recently Indiewire, but he wrote some festival coverage for us years ago, and I was thrilled to have his erudite take on art cinema in our book. More than that, though, Peter was an extraordinarily kind and generous man — a characterization that runs through all of the postings about him following his death this morning. At his blog, Matt Dentler remembers meeting Brunette at SXSW in 2007, just a few weeks after Brunette's wife passed away. Writes Dentler: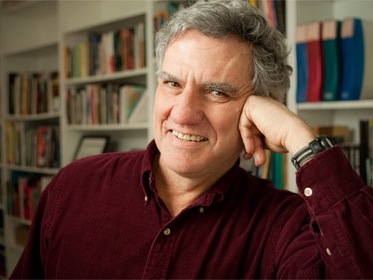 What I learned soon after the festival was that his wife had died only weeks before, and attending SXSW was a way to distract himself from the grieving process. It was the first time we ever had a critic reviewing SXSW titles for Screen, and I actually believe that Brunette's positive review of Knocked Up, helped SXSW gain credibility to studio international divisions. I would see Peter around the festival circuit for a while after that, and he was always so warm and friendly and smart. He was living in Winston-Salem, North Carolina and teaching film studies at Wake Forest University, and it was a joy to spend time with him one rainy night at a Riverrun Film Festival party in Spring 2008.
I remember talking with Peter at a dinner at that festival too, and being struck by his love of film in the midst of his emotional pain. His tastes were in line with my own, so I always looked forward to his critical takes on directors I loved, but Peter was also a warm-hearted person who I just enjoyed seeing at festivals and connecting with on a human level. He will be missed, and Filmmaker offers our sincerest condolences to his friends and family.
A sampling of Brunette's recent reviews can be read here.