Back to selection
Gary Hustwit Launches New Virtual Reality Content Studio with Top Filmmakers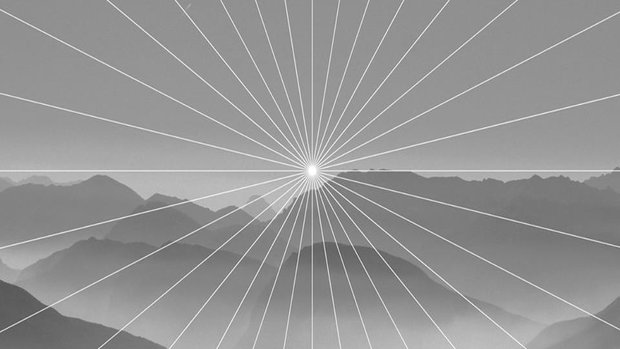 There's so much buzz about Virtual Reality technology, but to really catch on with a broad audience VR needs compelling original content to drive the new medium.
"It's kind of a chicken and egg thing," filmmaker Gary Hustwit (Helvetica) told Filmmaker. "You've got to have enough players out there and headsets out there for people to be able to watch VR and for people to understand what it is. At the same time, you've got to have content that gets them to try it and also hooks them."
With the launch of Scenic, a new Virtual Reality content studio focusing on non-fiction VR films, Hustwit, who serves as CEO of the new company, plans to help create that new content.
Scenic will fund and produce original VR documentary shorts and series made by a collective of independent filmmakers. Scenic's initial group of directors includes some of the most acclaimed documentary filmmakers working today: Amir Bar-Lev (The Tillman Story, Happy Valley) , Marshall Curry (Street Fight, Point and Shoot), Jessica Edwards (Mavis!), Heidi Ewing and Rachel Grady (Norman Lear: Just Another Version of You, Detropia), Liz Garbus (What Happened, Miss Simone?, The Farm: Angola, USA), Sam Green (The Weather Underground, The Love Song of R. Buckminster Fuller), Dawn Porter (Trapped, Gideon's Army) and filmmaker/artist Lucy Raven.
Along with Hustwit, these creators will make VR films on a wide range of subjects. Scenic will release its first slate of films in summer 2016 and plans to produce over 40 films and series in its first year. Hustwit said they're already talking to other nonfiction filmmakers about joining the roster.
The idea behind Scenic, he said, was to get the new technology into the hands of great nonfiction storytellers. "VR is kind of dominated by gaming and CGI stuff. I think there is a real potential for documentary film to be made with this technology. But again, it's about getting a lot of filmmakers to try it out and wrap their minds around it and figure out how it fits into their creative process," Hustwit said.
One of the new Scenic storytellers, Dawn Porter said she's excited about delving into this new technology. "Like many people, I have had a real curiosity about VR, but the prospect of learning the technical specs was daunting with so much other work on my plate," she said. "Working with this skilled team removes tech insecurity from the equation, while also allowing all of us to collaborate. That's what I'm most excited about, collaborating with such a creative group and as a result, pushing myself and my storytelling."
VR documentary filmmaking immerses the viewer in new experiences and places they may not be able to go. But it's too early to say if VR documentaries will be an improvement over traditional documentaries. "Until we as creators use the technology and experiment with it and try to make something great with it, we'll never know if it's going to be truly a transformative medium," said Hustwit.
The films will be released on the company's website and app and through exclusive distribution partners. The films will be viewable on Google Cardboard, Samsung Gear VR, Oculus Rift, and other VR platforms.
As Hustwit points out, VR filmmaking is still in the relatively early stages and the next two years will see big media and technology getting into the space. "We're looking a year or two years ahead and anticipating what the original content needs are going to be for this to truly be a mass media," he said.