Back to selection
IFP Announces Film Week Expansion Featuring Television, Web & Digital Content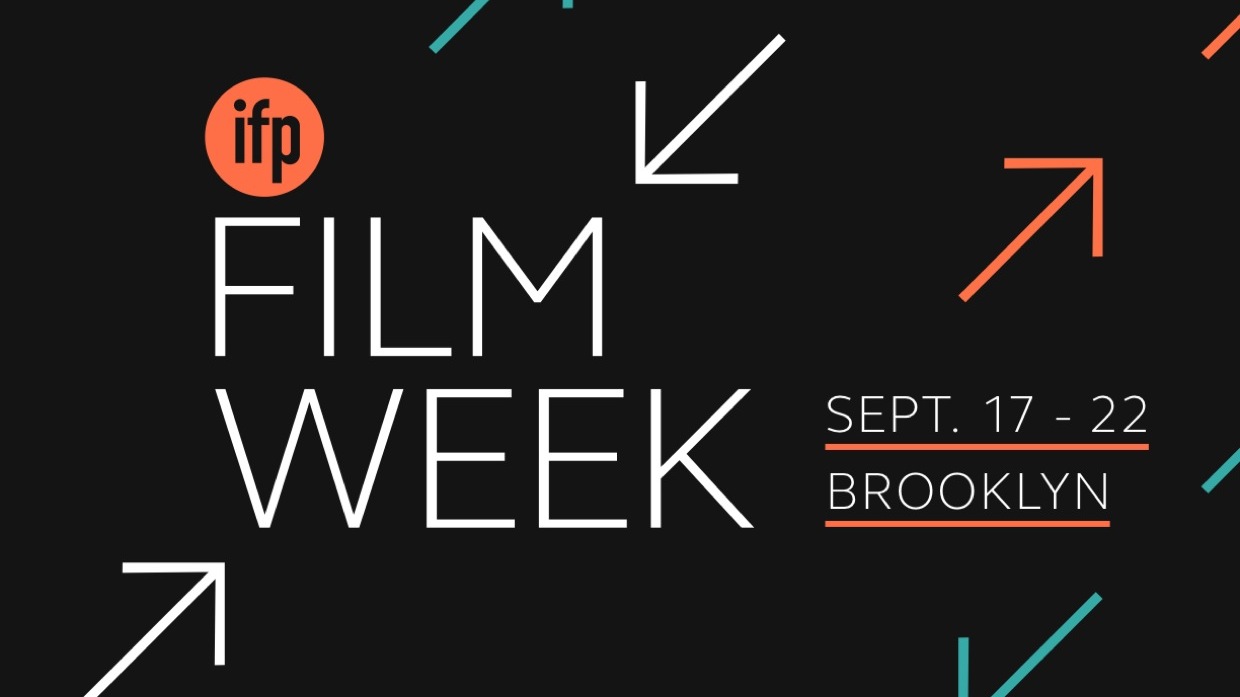 IFP, Filmmaker's parent organization, has announced their expansion to support television, digital, web, VR and app-based series at its upcoming IFP Film Week. Series showrunners and creators will take part in the IFP Project Forum, the only International Co-Production Market in the U.S. featuring stories for all platforms. As announced, after 37 years in Manhattan, IFP Film Week is moving across the river to Brooklyn. The event will set up shop in DUMBO anchored around its headquarters, the Made in NY Media Center By IFP.
In recent years, IFP and Filmmaker Magazine have played a vital role in launching the careers many of today's rising stars active in the television, new media and web series space, prompting the decision to expand to platforms outside of film. These rising stars include series creators Katja Blichfeld & Ben Sinclair (High Maintenance), Deston Daniel Cretton (upcoming Minors with Ryan Coogler), Lena Dunham (Girls), The Duplass Brothers (Togetherness) Moria Demos & Laura Riccardi (Making of a Murderer), Ava DuVernay (Queen Sugar), Robert Eggers (upcoming Rasputin), Ingrid Jungermann (F to the 7th) Todd Rohal (MOPZ), Amy Seimetz (The Girlfriend Experience), directors Nicole Kassell (The Americans), Seith Mann (The Breaks), Stacie Passon (Transparent) and Dee Rees (Bessie) as well as those forging their own storytelling paths such as Laura Poitras (The Intercept).
In addition to expanding across multiple platforms, IFP is proud that over 50% of the participating projects in this year's Film Week are inclusive of range of races, genders, sexual orientations, ethnicities and physical abilities in key creative positions, fostering future projects that break out of the norm. These diverse projects span across all areas of film week.
Highlighted projects include:
According To My Mother, a comedic series from actor Daniel K. Isaac (Billions)
Awkward Celebrity Encounters, an animated web-comedy from Caveh Zahedi (The Show About the Show)
Big Fun, a French/American thriller series from producer of France's Hero Corp
House of Psychotic Women, from the producer of The Greasy Strangler
The Illegal, from the team behind award winning Canadian mini-series Book of Negros and the executive producer of OWN's Greenleaf
Love & Stuff, a limited, non-fiction series from director Judith Helfand (Blue Vinyl)
The Order, a dramatic thriller from director Jim Mickle (Cold In July)
Sex Ed, a drama from producers of Teen Mom & Serial: Season 2
Untitled Flint Police Project, a non-fiction series from the team behind T-Rex.
Newcomers include Shugs & Fats (2015 Gotham Award Breakthrough Series), The Come Up (2016 Series Fest Winner), and Namaste, Bitches.
For the full announcement, please click here.