Back to selection
21st Century Writer's Room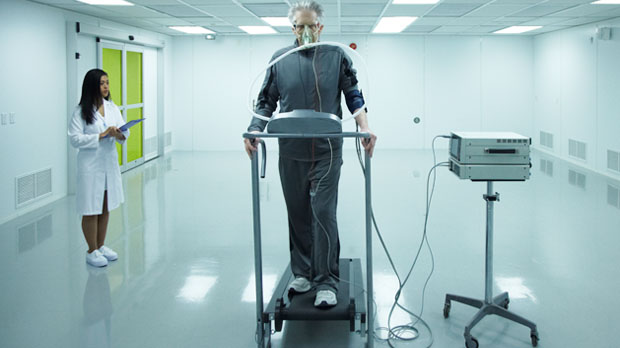 The last few years have seen a rise in filmmakers who are extending the stories they tell beyond a single medium. At the same time, festivals, schools and organizations are starting to nurture work that mixes story and code. Tribeca has a program called Storyscapes, which highlights new trends in digital media and recognizes cross-platform approaches to story creation. While Sundance's New Frontier section has highlighted experiments in storytelling since 2007, they recently added a Story Lab to help incubate forward-thinking, platform-agnostic projects. At Columbia University, where I teach, we are in the process of developing a digital storytelling lab that explores data and its relationship to story. Meanwhile, the Made in NY Media Center, run by IFP (of which I'm a board member) in partnership with the Mayor's Office of Media and Entertainment, is positioning itself as an innovative co-work and incubation space — a unique opportunity to cross-pollinate under one roof creative communities working across film, gaming, art, music, design and technology.
When I develop a project, it often involves mobile, online, live events, gameplay, and film and/or television. My core team has evolved to include creative technologists, data scientists, UX designers, writers, researchers and strategists. What I've come to discover is that the difference between story development and software development presents interesting challenges. The terminology, process and pace are often directly at odds with one another. One effective solution is to bring all the creative stakeholders together for what amounts to the equivalent of a 21st century writer's room: a series of working sessions that embrace diversity of skills and opinions. Within the sessions we treat story, design thinking, game mechanics and interactive design as a form of narrative scripting. The value of being in the same space physically helps to accelerate the development process while also making the creative team feel more connected within a shared goal.
While writer's rooms are common in television, they are to some extent similar to collaborative creative processes found in other industries. For instance, when an advertising agency is actually functioning as an integrated shop, creative sessions engage strategy, interactive design, media buying and copywriting. In most cases, a creative director will serve as the project lead, but the diversity of skills that come in at the planning stage often shapes the course of the campaign.
In an effort to make integrated works that harness the collective intelligence of diverse teams, I've found myself adapting collaborative design processes. The key is to give purpose to what you're building. Teams want to feel connected, and it is important that they understand the collective whys of the project. Why are you telling this story? Why will anyone care? Why do you need their help to tell the story? By finding points that are mutually beneficial, it is possible to push your collaborators further, because the collective goal has been elevated. It is important to note that the collaborative process often becomes its own story. The more willing you are to leave room for your team to make it part of their own story, the further the collaboration will go.
I have recently put these processes to work on a new project entitled Body/Mind/Change. The effort is a collaboration between myself, David Cronenberg, TIFF and the CFC Media Lab. For the last year, I have been servering as the creative director and experience designer of the project. At the center of the project sits a talented team of creatives who are working across film, gaming, mobile, online, offline exhibitions and 3D printing.
As a storyworld, Body/Mind/Change sensitizes audiences to where technology is actually going. The narrative starts by following the activities of BMC Labs, a fictional biotech firm, which has partnered with David Cronenberg to develop biotech enhancement implants inspired by the intellectual property found in his films such as Scanners, Videodrome and eXistenZ. (I wrote about this fictional firm in my spring 2013 "Culture Hacker.")
The player's emotional journey is anchored in her relationship with the central conceit of Body/Mind/Change — a personal call to action from David Cronenberg for users to help BMC Labs create a next-generation recommendation engine called "Personal-On-Demand" (POD). The audience is urged to register for their very own POD — a biotech creature that grows intelligent and personalizes itself to the player as she plays. The player interacts with POD through an online episodic narrative enhanced by game mechanics. The more the player interacts with POD, the more data POD collects to learn how to make sense of human desires. The experience culminates in the player creating her own unique POD, a narrative 3D printed object that is shaped by the player's own choices. Once the experience is completed, the player can retrieve her POD from the physical BMC Labs built inside the TIFF Bell Lightbox.
Body/Mind/Change provides the opportunity for players to explore the dark landscape where David Cronenberg's stories live and experience first-hand one of the key themes the director explores in his works: the emotional steps involved in merging with technology to transform and evolve oneself.
As the doors to the Made in NY Media Center by IFP open this fall, I look forward to embracing a diverse community of creators who are pushing the edges of what's possible within storytelling. Through experimentation and opening oneself to the value of a collaborative culture, new work will emerge that is formed from a holistic perspective — one that is shaped by recognizing that we live in a read/write culture where everyone is connected by a core desire to tell and share stories. After thousands of years, the story remains the same; the only thing that is evolving is the telling.