Back to selection
Romain Thomassin on Dailymotion's Motionmaker Fund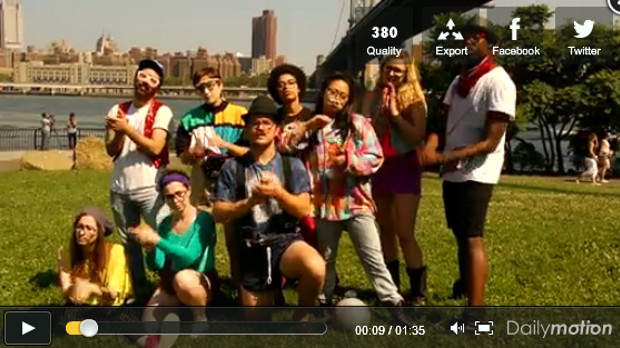 With more than 106,000,000 unique monthly visitors and 2 billion views worldwide, Dailymotion is one of the leading video sharing sites in existence. They already offer 34 localized versions, in 16 different languages, and are steadfastly committed to providing an easy-to-use forum for high-quality and HD video to be shared online via their own users, independent content creators and premium partners. Dailymotion's official squad of creators, known as "Motionmakers," is free to join and grants access to benefits such as streaming in 1080p HD, 3D and live, participation in contests and festivals, priority positioning on the site and its search engine and the newly implemented Motionmaker Fund.
We spoke with Motionmaker Program Director Romain Thomassin about the fund and how it will benefit filmmakers in the future.
Filmmaker: What is the MotionMaker fund and how did it come into existence?
Thomassin: Motionmaker is Dailymotion's creative label for independent filmmakers, producers, actors and editors who upload their work on our platform. This community is incredibly active. Every day we receive tons of new videos with high production value, visually dazzling imagery, or even simple, but very original concepts. On a daily basis our motionmakers are asking us our opinions on ideas they may have and pitching us projects they want to create. We finally decided it was time to help them out by launching the Motionmaker Fund. On January 31st, when submissions are due, around 10 projects will be hand-selected by a panel of judges made of video professionals and Dailymotion staff members. In the end we will fund the projects that we think are the most well put together, inspirational and promising.
Filmmaker: Who will benefit from the fund?
Thomassin: Every filmmaker that has a "motionmaker" account on Dailymotion can submit a project to the fund. If they don't have an account yet, they just have to create one, upload a video of their previous work and request the "motionmaker" label. It's important for me to mention that we are NOT looking for final products or finished films. We want candidates to submit well thought out project ideas and treatments. We are not limiting applicants to any kind of format, length or concept: they are free to submit a short film, feature film, web series, music video, documentary, experimental work… and even multiple projects in different categories.
Filmmaker: What is the ultimate aim of the fund?
Thomassin: Besides helping filmmakers make their projects, the aim of the Motionmaker Fund is to boost the creative development of Dailymotion. This is an opportunity for us to interact with our motionmaker community on a much higher level than before. The projects funded will be co-produced without any creative restrictions. The fund is also a way for us to stream great creative content via our unique player across the web. In the end, our "super-ultimate" aim is to generate more interactions on Dailymotion around the highest quality independent content.
For more information and to apply: http://www.dailymotion.com/us/motionmakerfund