Back to selection
Watch: I, Destini by 25 New Face Filmmakers Nicholas Pilarski and Destini Riley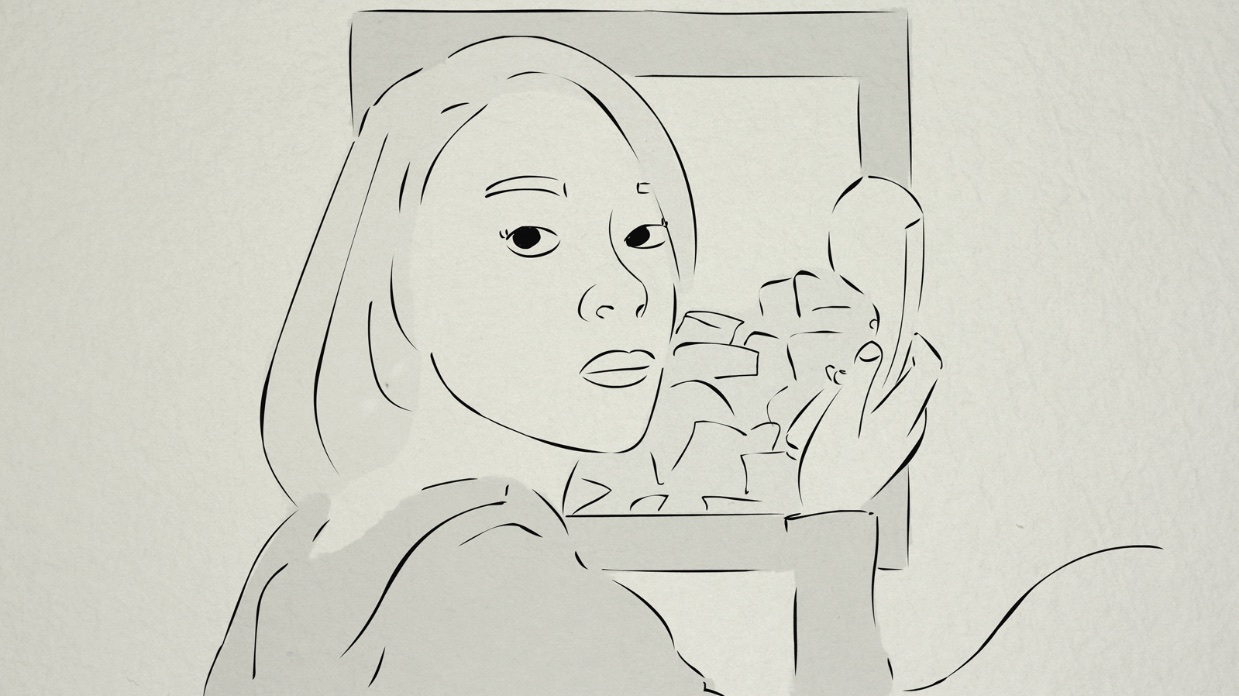 I, Destini
Filmmakers Nicholas Pilarski and Destini Riley landed on this year's 25 New Faces list on the basis of I, Destini, their haunting animation dealing with familial loss and the criminal justice system. The short has just gone online at the New York Times as part of its OpDocs series, and the two have penned an essay about the piece's subject matter and collaboration at the Times.
From the piece:
We first met each other in 2014 after one of these meetings, in which community members discussed how we could pressure the police into providing better ethics training. Destini's brother had just been sentenced to 10 years in prison, his fate suddenly tied to labels that feel ubiquitous: "young," "black," "male" and, as far as our community was concerned, "profiled."

Afterward, we sat at our kitchen tables, exploring ideas, words, and memories — and the complex emotions around them. As we created the script and drew more than 10,000 frames, our family and friends carved out time to contribute, helping to convey their feelings of growing isolation amid our broken justice system. While this film built community through its creation, there is an undeniable emptiness that exists in each frame. One that can never truly touch the void etched into you as you hear a buzzer abruptly halt a conversation with someone you love while he's in jail, and the line slowly cuts out.
Pilarski is a documentary fellow at Duke University. The youngest person ever selected for 15 New Faces, Riley is a high school senior in Durham, N.C., and a Black Lives Matter activist.
Watch the short below: