Back to selection
Episodic Series Bring an Innovative Spirit to IFP Film Week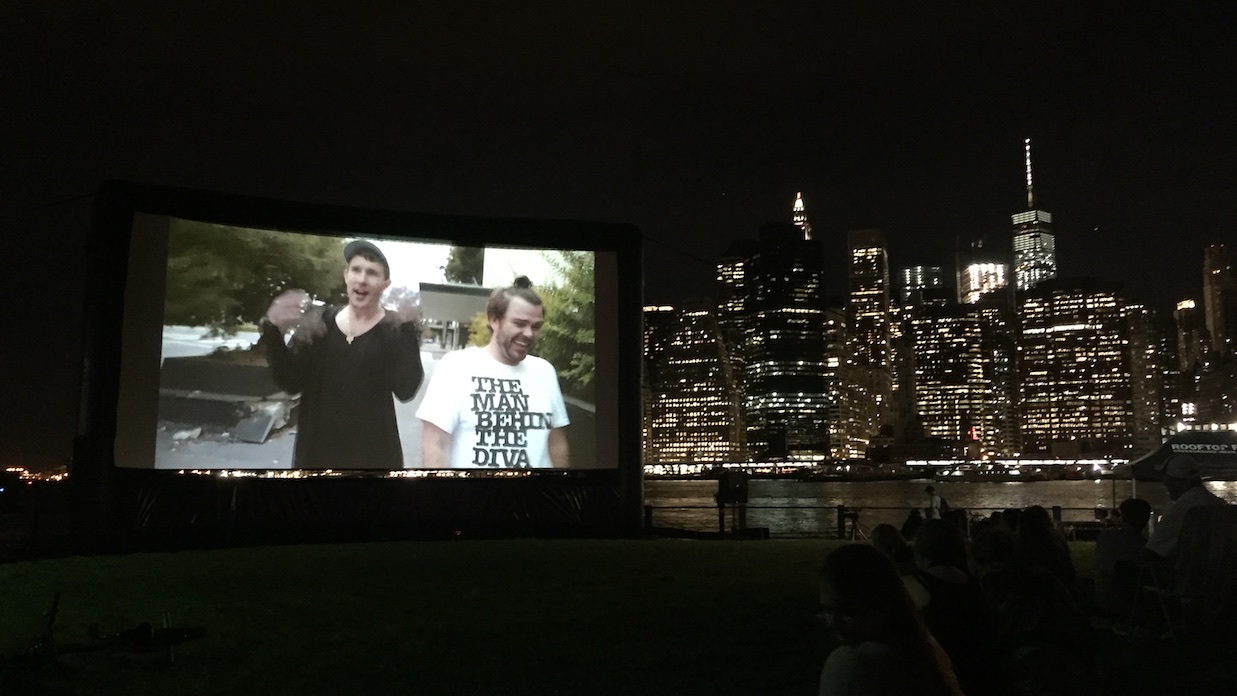 Filmmakers, industry and IFP staff are breathing an accomplished sigh of relief today as IFP Film Week came to a close last night. The bulk of the week was centered around meetings between filmmakers and industry with IFP playing matchmaker. As Deputy Director of IFP Amy Dotson said, "It's a first date." I'd been on a lot of first dates, and recently rode one all the way to an actual wedding. So I felt prepared.
Throughout the week filmmakers were given a chance to pitch their project to potential financiers, production partners, networks, agents and film festivals. Some filmmakers returned with more developed projects from previous years, while others came with ideas just taking shape as a feature film or episodic series. For our episodic series Butch & Nellie Take the Rap Game, meetings brought us a deeper understanding of the landscape for independent content on the web. On one hand, big players like NBC and ABC are trying to establish their dominance in new territory online. On the other, models of success that began on the web like High Maintenance and Broad City first created a following over time as true independent forces. To hold out for that dreamy first date to propose, or to bravely distribute alone online? That is the question.
The creator of another model of success came to deliver the series day keynote address on Wednesday: Issa Rae of The Misadventures of Awkward Black Girl, which has been adapted into HBO's new series, Insecure. Rae spoke to the ways that she created a sophisticated distribution structure while releasing her series independently on YouTube. She committed to releasing one episode per month. Similar to a stripped down network television model, she would use one week to write, one to shoot, one to edit, and the final week of the month to release and promote the episode. She found success through social media by learning to love social media in earnest, rather than approaching it as a chore. The success of her series online garnered influential fans like Hannibal Buress and Shonda Rhimes, which led to partnerships with 3 Arts and an opportunity to develop a TV pilot. After Rae's pilot with Rhimes' ShondaLand and ABC failed to be picked up, she found a green light for Insecure at HBO. For an audience full of series creators, Issa Rae spoke to light at the end of the tunnel and the consistent hard work it takes to get there.
This was a year that brought change to a week that began as a sidebar to the New York Film Festival in 1979. For the first time, IFP Film Week was held in Brooklyn with the Made in NY Media Center acting as the heart and home-base for the week's activities. It was also the first year that projects from IFP's Screen Forward Labs for serialized content were a part of the program. Twenty projects from these labs screened at Brooklyn Bridge Park on Pier 1 on Wednesday. As darkness fell on the Hudson and the twinkling yellow lights of lower Manhattan reflected off the river, Rooftop Films fired up the projector for series night. The diversity of voices represented across different genres was inspiring and impressive. 195 Lewis invited us into a sexy Bed-Stuy party where polyamory was on the table, Stream No Evil made us fear the next moment we're alone in our apartment, and Diana and the Cake Boys brought tears to our eyes as a sister remembered the day she lost her brother. For a quiet moment on the lawn of Brooklyn Bridge Park, the future of independent film felt bright, on whatever screen it may land.