Liza Mandelup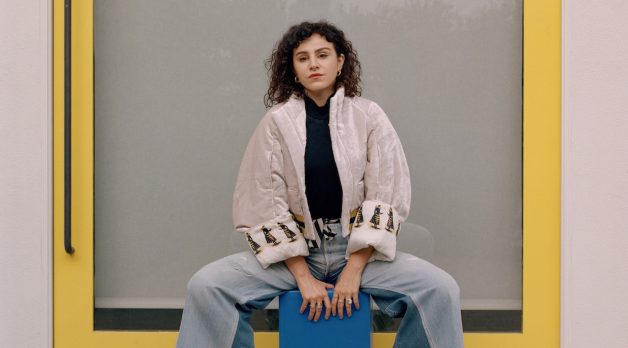 Liza Mandelup

"Imagine if after seeing Titanic you could go home and watch Leonardo DiCaprio on Snapchat for the rest of his entire life," Liza Mandelup says. "I would have been hooked." Instead, after seeing the movie in 1997, Mandelup went home, told her mom she was in love with DiCaprio, and that's where it ended. "I had no access to him."
In Mandelup's first feature, In Real Life, now in postproduction, she documents the relationship between internet stars — ordinary teenage boys who film their lives to post on social media — and the teenage fangirls who avidly watch them ascend to fame, both online and at live social media tours. "I have a hard time calling it a subculture because it's actually so mainstream," Mandelup says. "Social media is mainstream."
The investigation of alternative communities and lifestyles, particularly involving teens, is a defining pattern in Mandelup's short-form documentary work, which can be found online at Dazed Digital, Nowness, Vogue and other sites. Her most recent short, Sundown, for example, documents a summer camp for teens with Xeroderma Pigmentosum — an allergy to sunlight — where all the activities take place at night.
"I'm attracted to people who are nothing like me because I want to tell stories that are different from my life," the LA-based filmmaker says. "But I can only make a film when I relate to someone on a deeper level." Originally from Long Island, Mandelup studied photography at New York's School of Visual Arts. After graduation, while traveling with train hoppers in Mississippi to make a photo book, she met Lauren Cioffi, a Sundance documentary programmer and producer who's now producing In Real Life with the international production house Caviar.
Mandelup says her directing approach is a "let's just hang out vibe." She starts shooting with her subjects right away while she's getting to know them and developing her story. It's all about forming genuine connections, she says. "That's where the line for me gets so blurred." Once, after a film festival, Mandelup rented a car and drove two hours to visit one of her subjects from Sundown — preparing to shoot for a possible feature-length version — unaware he had become addicted to heroin, She ended up staying to help his recovery. His mom later called to tell Mandelup that she was a part of saving his life. "I insert myself into people's lives in a way that doesn't feel professional, and I'm fine with that," Mandelup says.
It's these relationships (friendships, Mandelup calls them) that are at the core of her work. It's also a reason why it's taken Mandelup several years to make In Real Life. "Documentary is 100% casting, in my eyes," she says. When she began looking for someone who wanted to get internet famous, she waited for the spark. Once she met him, she instinctively knew she had found her main character. "It's about picking a world and creating an ideal character in my head and then going out to find him in real life," she says. "And that's my documentary." — TH
Contact: LMandelup@gmail.com, lizamandelup.com
Image: Molly Matalon