Matt Sobel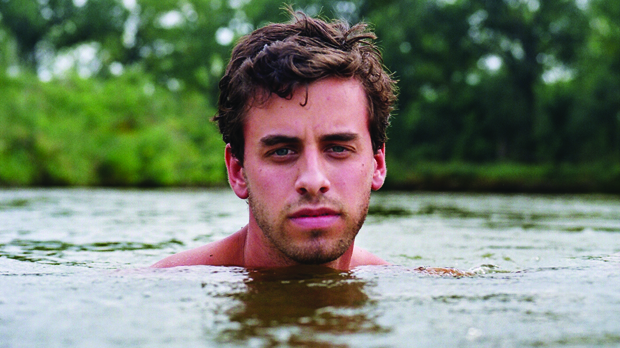 Matt Sobel

Currently in postproduction, Matt Sobel's impressive debut feature, Take Me to the River, is poised to make waves on the festival circuit and beyond in 2015, but it's had a circuitous path to the screen. Although he wanted to be a director since making short Spielberg-inspired films as a kid growing up in San Jose, California, Sobel enrolled not in film but in the fine arts program at the University of California-Los Angeles. He graduated with a sure sense of aesthetics and a short film he made on the side but not much knowledge of the industry. So, he hired two industry vets to guide him and his feature script through the Cannes Film Market. "They gave me a guidebook and circled people's names," Sobel remembers. "I was petrified — I didn't even know what a sales agent did. But I walked up and down the Croisette, knocking on hotel room doors and pitching my movie. At the end of the trip, I questioned if this was really what I wanted to be doing."
A producer did board the project, however, guiding him to the International Film Festival Rotterdam, where he met the folks at the Binger Film Lab, spending a year there developing the project. At one point, it was structured as a U.S./German/Canadian co-production, with partners in place and a Manitoba shooting location. But despite all the activity there was one thing lacking: financing. Sobel decided to regroup, shed his producers, raise a small budget on his own and shoot at his family's farm in Nebraska.
Take Me to the River, selected for the 2014 IFP Narrative Lab, tells the story of a California teen (Logan Miller) who plans to come out at his family reunion in Nebraska. But when a bloodstain on his younger cousin's dress makes him an unwitting suspect in her possible abuse, the weekend takes a very different turn…
The delicacy with which the above paragraph — taken from Sobel's spoken and written words — is phrased speaks to the challenge of the film's final edit. "We've had people on both sides of the fence at every feedback screening," Sobel says. "Some say we should be more explicit, some less, and some people say we shouldn't have even touched this subject matter at all." Speaking of one scene, which is truly disturbing in a day-after, "Did I see what I thought I saw?" kind of way, Sobel says, "My goal is to take it just as far as we can until people start to become uncomfortable and pull back. We've done 50 versions of that scene, shaving a second here, a second there, showing it to the audience again, and we still have people on both sides."
With the picture near completion, Sobel knows he has "more work ahead in how I plan to speak about the movie, than the actual editing." He'll likely be spending some time on the festival circuit doing just that, while prepping his second feature, Oyster, a China-set science-fiction film about twin Olympic high divers, sisters and the evolution of man. — S.M.
Links