Matthew Puccini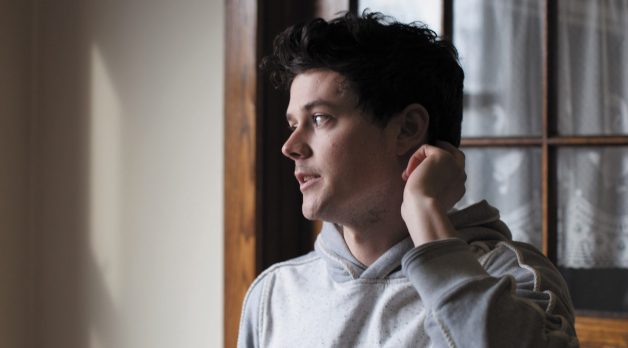 Matthew Puccini
In a succession of increasingly strong shorts, Matthew Puccini's films focus on underrepresented facets of queer identity: "My work is to put queer people on screen in a way that feels nuanced, real, and portrayed with dignity," he says. In his latest work, Lavender, a bittersweet story about a young man who becomes romantically involved with an older gay couple, the emotional complexities of polyamory and generational distance are laconically conveyed through glances, pauses, reaction shots and storytelling ellipses. Premiering at Sundance in 2019, the short won Vimeo's award for Best U.S. Fiction and was acquired by Fox Searchlight.
Puccini graduated from NYU film school in 2015 and went to work for "an extremely demanding producer," quitting the next year and using his savings to make his first film, The Mess He Made. The film premiered at SXSW and was a finalist for the Iris Prize, giving Puccini enough clout to create a Kickstarter campaign in order to fund Lavender. The Mess He Made, about a gay man's trip to be tested for HIV, is also expert in conveying emotional narrative through an actor's expression — here, a prolonged, piercing stare at the camera conveying feelings from agony to extreme anxiety to euphoria. 
Indeed, the performances in Puccini's films are consistently exemplarary. This can be attributed to his own background as an actor ­­­— a self-avowed "theater geek" in high school. "Having an acting background makes you understand the gravity of what you are asking of people," he says. Puccini's earlier film, a short documentary, Marquise, that premiered online this year via Topic, follows a trans man as he achieves professional success as an actor. "I stumbled into making Marquise because I was in a grant program with [the main character's] cousin," says Puccini. After hearing the story, he felt it was "too incredible a story not to tell." The story is poignant, in part, because of its focus on the beauty of comfortably expressing a trans identity, a welcome departure from portrayals of the trans experience that singularly stress the quotidian violence and vitriol encountered by this community. 
Currently, Puccini is waiting to hear back from film festivals about his most recently completed project, Dirty, which involves two young boyfriends who skip class with the intention of losing their virginities: "I made that film as the film I wish I had been able to see in high school. It also tries to put gay sex on the screen in a way that feels very affirming and real." He is also in the early stages of writing a new feature. Meanwhile, he described  the acquisition of Lavender by Fox Searchlight as "a dream come true." While projecting consistent and level-headed clarity, Puccini modestly confesses that, despite his success thus far, "I've been plagued by the same insecurities, fears and feelings of inadequacy as any young person has!" — NK/Photo by Michael Beckert
Contact: