Means of Production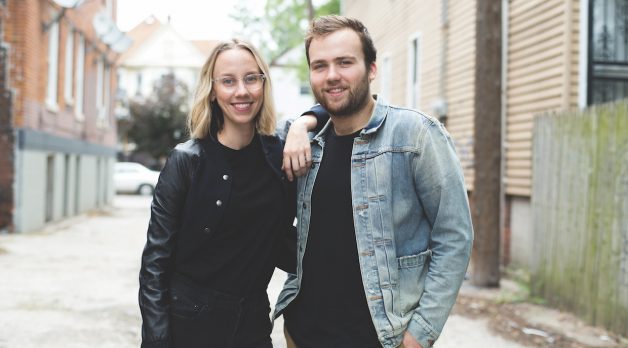 Means of Production

"One day, a group of us were driving to a Democratic Socialists of America meeting, talking about our unbearable jobs working for one of the big three automakers," says filmmaker Nick Hayes, 21. "As we talked, we realized that I created the ads, Naomi [Burton] created the social media and another person developed the product. We were the means of production. The idea stuck, and so did the notion that we're contributing far greater to these corporations than what they led us to believe."
Burton, 29, and Hayes, both Detroit-based, had met months earlier at a DSA meeting, where they dreamed of creating a better workplace–"an ideologically oriented, leftist production cooperative creating high-end affordable video," says Hayes. "We would take the resources and expertise gleaned from the private world and bring it to the left at the same time as we were personally growing in our socialist ideology," adds Burton.
Hayes jumped first, leaving the long hours of freelance film and commercial production to form the company. Shortly thereafter, in March 2018, Burton quit her corporate PR job and joined him. Looking to create ads for DSA candidates, the two reached out via Twitter to one newcomer challenging an entrenched Democratic incumbent in the upcoming midterm primary. Means of Production's ideologically chiseled, disarmingly human ad for Alexandria Ocasio-Cortez dropped a month later, and its nearly one million viral views have helped launch the career of one of the left's rising stars.
Says Hayes, "We worked hand in hand with the campaign for two weeks, learning their strategies, who their constituencies were, who [opponent] Joe Crowley was, and we talked to Alexandria quite a few times about her story and her priorities. We worked together to write the script and then she rewrote it in her own words. [Naomi and I] shot and edited it together–we were the only crew."
Of the ad's style, Burton says the filmmakers were "just trying to capture people in their environment," but this is an exceptionally modest description of MoP's approach. In their vérité-feeling spots (a second ad for DSA-endorsed Hawaii congressional candidate Kaniela Ing followed Ocasio-Cortez's), the two deftly situate their subjects within the warm embrace of their neighborhoods even as these landscapes are also shown as ideological battlegrounds. As Ocasio-Cortez slips on her low heels on a subway platform to start her campaign day, a voiceover contrasts her with a candidate who lives in Washington, D.C., and doesn't drink the local water. Icily imposing corporate skyscrapers illustrate unjust tax and investment policy. There's an even more striking shot in Ing's ad–the candidate swimming alone, at magic hour, in the ocean looking out on a wall of high rises. "We're trying to lean into a style that feels familiar to people in order to explain something—socialism—that's new to them," says Hayes.
Means of Production, says Burton, "is booked up on electoral work through November" while also working on a new division: Means TV, "a Netflix for the left" with anticapitalist content. "I'm tired of shows about five dudes living in a house with 18 bedrooms that nobody can really afford," Burton says. "Entertainment is politics, and we can create entertainment that is more impactful." — SM