Back to selection
Scandal, Fassbinder, Garfein's Something Wild and Fellini's Roma: Jim Hemphill's Home Video Picks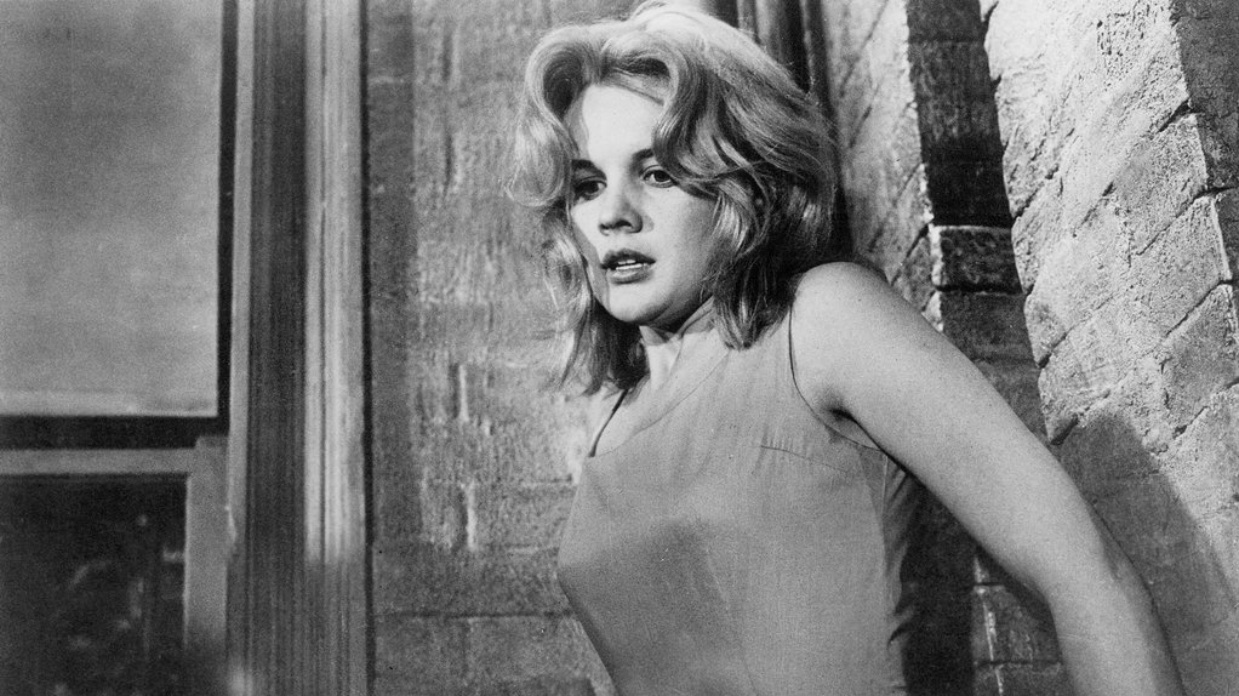 Something Wild
This week ABC dropped a nice surprise for Scandal fans in the form of a new web series that bridges season five and the twice-delayed (first by star Kerry Washington's pregnancy, then by Trump's inauguration) season six, which finally begins on January 26. Currently streaming on ABC's website and app, Gladiator Wanted is the exceptionally entertaining brainchild of Scandal costar Darby Stanchfield, who created the web series and occupies the director's chair for all six episodes. Scandal has long been one of the most dynamically directed shows on network television, boasting exceptional work by Ava DuVernay, Tom Verica, Jessica Yu, Millicent Shelton, Tony Goldwyn and others, and Stanchfield earns comparison with the best of them via her expressive framing and lively direction of her fellow actors. The webisodes represent a new challenge not only for her but for several other Scandal stalwarts: it's written by the show's script coordinator Juan Carlos Fernandez, photographed by camera operators stepping into the director of photography role, and virtually everyone else on the crew has been promoted from other positions on the main series. It's a nice way to break new talent and provide opportunities both above and below the line, and I hope other networks and production companies follow ABC and Shondaland's lead.
Switching over to new Blu-rays, the Criterion Collection has just released a pair of highly recommended catalog titles, Rainer Werner Fassbinder's Fox and His Friends (1975) and Jack Garfein's Something Wild (1961). Fox and His Friends is the latest in Criterion's ever-growing selection of Fassbinder films, and it's one of the director's best, a wickedly funny but also tragic and scathing dissection of the intersection between class and sex among a group of gay men. Fassbinder himself plays the title character, a working class naïf who wins the lottery and thus finds himself a sudden traveler among the upper class – though not, in spite of his newfound riches, a member of it. Fox and His Friends slyly examines what money can buy and what it can't, how sex can be currency and when it isn't, and takes on a multitude of other complex ideas in a manner all the more remarkable for the fact that Fassbinder was banging masterpieces like this out at a rate of three or four a year at the time.
Jack Garfein, on the other hand, only directed two features – 1957's The Strange One and Something Wild four years later – but his second film has attained near-classic status thanks to the tireless cheerleading of admirers like Kim Morgan and Foster Hirsch, both of whom contribute vital supplements to the Criterion Blu-ray. Garfein was a key figure at the Actors Studio in the 1950s and beyond, a performer-turned-director-turned-teacher who worked on projects with James Dean, Ben Gazzara, Paul Newman, and other major actors before they shot into the stratosphere. In Something Wild he cast his then-wife Carroll Baker as a college student who is raped in the opening minutes and spends the rest of the film dealing with the emotional fallout – not in the conventional, easily digestible manner we're used to in drama, but in internal, often impenetrable, and wholly plausible ways that make the film a testament to Garfein's well-honed theories about the relationship between psychology and behavior. Shot independently in a style reminiscent of John Cassavetes' landmark Shadows a year earlier, Something Wild is a deeply troubling and confrontational film – and the fact that it's also tender and subdued makes it all the more distressing. As a Holocaust survivor, Garfein knew something about trauma, and his personal connection with both his heroine and the unbalanced man who comes into her life (a terrific Ralph Meeker) is palpable in every frame.
Staying on the topic of Criterion releases, I'd also like to recommend the company's recent Blu-ray edition of Federico Fellini's Roma. The film, released in 1972, represents the director at the height of his artistic powers, a filmmaker in total control of his resources. The movie is so audacious as to seem cluttered and aimless on first viewing — its compilation of period reenactments, contemporary digressions, and self-reflexive commentary initially threatens to collapse with so little to unify the disparate elements. Repeat viewings reveal a real method to Fellini's madness, however, as the underlying tensions become apparent and reveal what the director is really up to: an essay not only on Rome but on the tension between tradition and progress in which the past informs the present and vice versa in endlessly productive and surprising ways. It's not one of Fellini's more immediately accessible films, but as usual Criterion provides a bounty of supplements that provide the necessary context.
Jim Hemphill is the writer and director of the award-winning film The Trouble with the Truth, which is currently available on DVD, iTunes, and Amazon Prime. His website is www.jimhemphillfilms.com.