Back to selection
Justin Chon's Gook, and Why New, Diverse Voices are Still the Most Exciting Part of Sundance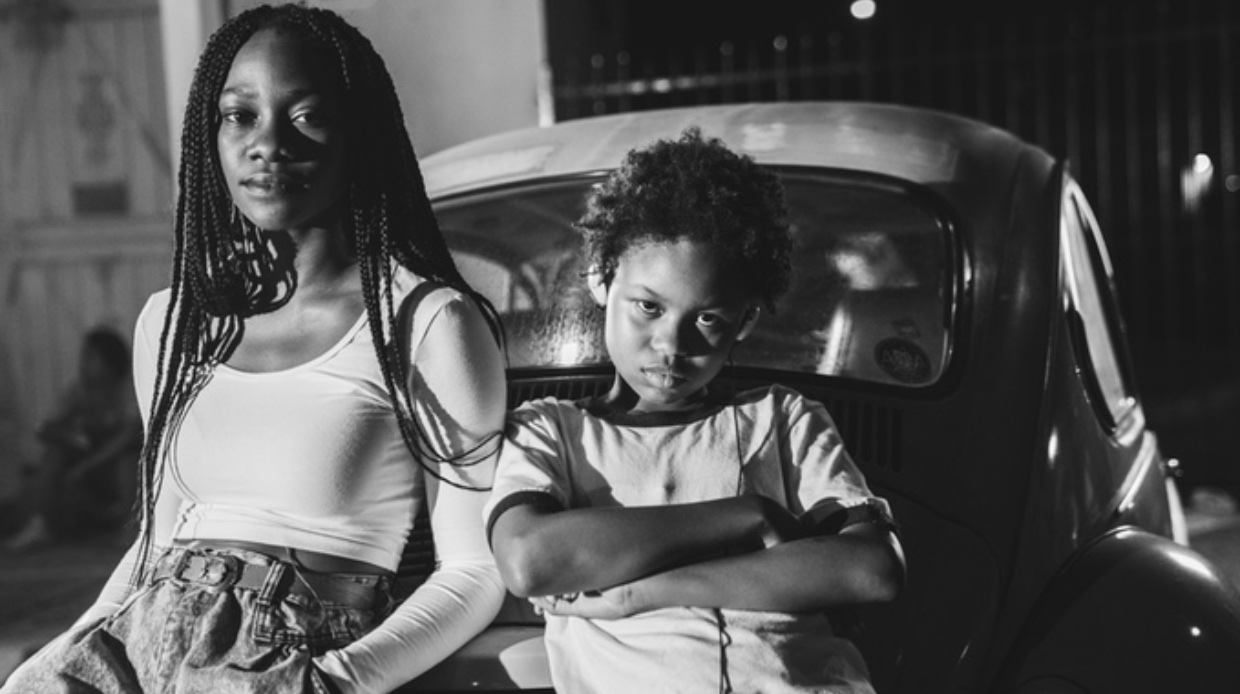 Gook (Photo: Melly Lee)
"Investors said, 'But what if one white cop stops by?'"
"No man. That's ridiculous," said Chon.
"Get a white famous friend as a day player?"
"It was intentional," said Chon on his decision to have an entirely diverse cast.
There's always a film (or two) at Sundance that re-instills your faith in the festival as a whole. For me, that usually means the discovery of an electric new voice. This year in particular there were a lot of returning faces — Alex Ross Perry (Golden Exits), David Lowery (A Ghost Story), Ry Russo-Young (Before I Fall), Eliza Hittman (Beach Rats) — the list goes on. With the ever-growing trend of pre-buys, where big distributors like Netflix and Amazon swoop up movies before they even premiere, one has to wonder: where are the smaller (but not lesser) undiscovered films?
It was when I saw Justin Chon's Gook this past weekend when faith in the fest was re-affirmed. Seeing a first-time director supported by a big fest like Sundance gives one hope — especially on a weekend like this past one. At a time when we're all balancing of the making and seeing of art with fighting against the political nightmare, it's encouraging to see a film that manages to do both.
In Gook, Chon directs and stars as Eli, a young Korean-American man who owns and operates a shoe store with his brother Daniel (David So). The film is shot in black-and-white and takes place during the 1992 LA Riots. A 11-year-old African-American girl, Kamilla (Simon Baker) befriends Eli and Daniel, helping out at the shop and skipping school, despite her brother Keith's (Curtiss Cook Jr.) disapproval. She forms a bond with the two brothers, and when the Rodney King verdict is reached, the riots break and the brothers must protect both Kamilla and their store, confronting painful, unexpected sacrifices in the process.
During the Q&A after the film's premiere at the Egyptian last Saturday evening, Chon opened up about his personal connection with the story. Although Chon didn't grow up in the neighborhood where the shoe store in the film is located, he witnessed it frequently because his dad would commute every day to that neighborhood. "You make friends but you don't understand, as a kid, your differences until you get older," he said at the premiere. "Not all Asian Americans want to run Fortune 500 companies." He knew blue-collar guys who just wanted to get by. This is at the heart of Eli and Daniel's struggle. Daniel's not a half-bad R&B singer, a pursuit Eli finds hilarious. Daniel's dreams, which he's as entitled to as any person, are overshadowed by his obligation to support the store. This exploration of basic financial survival proves more resonate now than ever, where the middle and lower classes are going up to battle against the crushing avalanche that is Trump and his terrifying administration.
The film has its flaws — its plot can be wandering at times — but Chon has an ability to navigate emotional beats in the scene and with the camera that gives this mostly one-setting film a surprisingly kinetic rhythm. The film really begins to set in after it ends; similar to Fruitvale Station, where the meat of the film is built upon character development so that the tragic climax is emotionally realized, Gook finds its resonance in the final moments. Till then, we're able to enjoy our time with Kamilla and the two brothers, despite the looming riots.
Chon has worked frequently as an actor; you may have seen him in a bunch of the Twilights and in films like 21 & Over. During the Q&A, an audience member asked how the cast felt about working with a director who was also starring opposite them.
"He drove me to the fucking ground. I wanted to rename the film How Daniel Got His Ass Beat," David So said with slick, dry humor. "The whole film I was without shoes, if you haven't noticed, in Compton, with nails." So had the audience cracking up but added in earnest, "When you have a strong leader and you follow his steps what else can happen — we're at Sundance baby!"
Chon planned a month of rehearsal with So and Baker, who's making her film debut, and consulted with Cook Jr. early on. "I was watching him being Superman," Cook Jr. explained about Chon on set. "We got to play, we got to explore." Chon's rehearsal period with Baker gave foundation to the freedom she exudes in her performance, so true to any young kid unaware of the world's problems, although entirely in the nucleus of them. Also in the cast is Chon's father, Sang, who plays Mr. Kim, a grumpy shop owner who berates Kamilla, infuriating Eli and showcasing the tension even interiorly with the Korean community in the neighborhood. "It was a once-in-a-lifetime experience acting with my son," said Sang. "How did such a good movie get made with a low, low budget? Interns and the team made it possible."
Any first-time feature is hard to finance, even without tricky subject matter, black-and-white cinematography and an entirely diverse cast. Investors urged Chon to include a white character, but he wasn't about to compromise. It had to be the "world I grew up in and my perspective," he said. "I wanted to stay true to what I wanted to talk about, and it didn't include a Caucasian character."
When asked if racial prejudices in South Central have seen any improvement since the 1992 riots, Chon responded, "It's come far. It was a huge wake up call for Koreans. People started to be a part of the community more and understand each other." As Jessica Williams said in her speech about "supporting each other" at the Woman's March at Sundance the morning of Gook's premiere, perhaps through political and social catastrophic times, people are forced to band together.
The more new, diverse voices are programmed at prestigious festivals like Sundance, the more untold stories we'll see and, perhaps, the more open-minded and supportive we can become for one another. Hey, call me overly optimistic, but if we don't have optimism, what do we have? As much progress as we've made with our prejudices, progress at the risk of unraveling every moment now, "there's still work to do," Chon said.