Back to selection
Moonlight Scores a Record Six Independent Spirit Awards, Including Best Picture and Best Director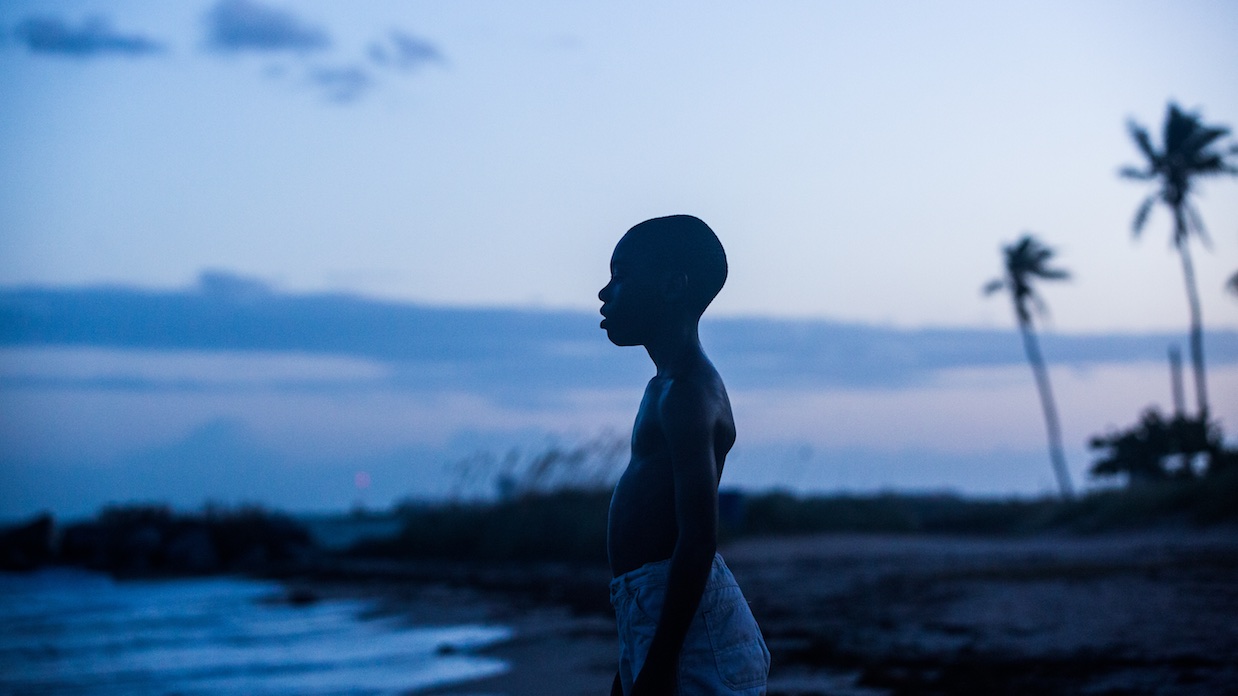 Moonlight
Moonlight was the big winner at the 2017 Independent Spirit Awards, held this afternoon in Santa Monica, CA. Barry Jenkins' incisive and complex dramatic triptych won a record six awards, including Best Feature, Best Director, Best Screenplay, Best Cinematography, Best Editing and the Robert Altman Award for its ensemble performers. In this acceptance speech for the Best Director Award, Jenkins confirmed the film's budget — $1.5 million! — and thanked "anyone whose name was on a call sheet on those 24 hot-ass days in Miami."
The only other multiple winner was Robert Eggers' 16th-century supernatural horror film, The Witch, which picked up Best First Feature and Best First Screenplay.
Many of the other awards went to expected winners, including Best Male Lead (Casey Affleck), Best Female Lead (Isabelle Huppert), Best International Film (Toni Erdmann), and Best Documentary (O.J.: Made in America).
The Spirit Awards are produced each year by Film Independent, and they recognize exemplary independent films with budgets under $20 million. The complete list of winners is below.
Best Feature
"American Honey"
"Chronic"
"Jackie"
"Manchester by the Sea"
"Moonlight" — WINNER

Best Director
Andrea Arnold ("American Honey")
Barry Jenkins ("Moonlight") — WINNER
Pablo Larrain ("Jackie")
Jeff Nichols ("Loving")
Kelly Reichardt ("Certain Women")

Best First Feature
"The Childhood of a Leader"
"The Fits"
"Other People"
"Swiss Army Man"
"The Witch" — WINNER

Best Male Lead
Casey Affleck ("Manchester by the Sea") — WINNER
David Harewood ("Free in Deed")
Viggo Mortensen ("Captain Fantastic")
Jesse Plemons ("Other People")
Tim Roth ("Chronic")

Best Female Lead
Annette Bening ("20th Century Women")
Isabelle Huppert ("Elle") — WINNER
Sasha Lane ("American Honey")
Ruth Negga ("Loving")
Natalie Portman ("Jackie")

Best Supporting Male
Ralph Fiennes ("A Bigger Splash")
Ben Foster ("Hell or High Water") — WINNER
Lucas Hedges ("Manchester by the Sea")
Shia LaBeouf ("American Honey")
Craig Robinson ("Morris from America")

Best Supporting Female
Edwina Findley ("Free in Deed")
Paulina Garcia ("Little Men")
Lily Gladstone ("Certain Women")
Riley Keough ("American Honey")
Molly Shannon ("Other People") — WINNER

Best Screenplay
"Hell or High Water"
"Little Men"
"Manchester by the Sea"
"Moonlight" — WINNER
"20th Century Women"

Best First Screenplay
"Barry"
"Christine"
"Jean of the Joneses"
"Other People"
"The Witch" — WINNER

Best International Film
"Aquarius"
"Chevalier"
"My Golden Days"
"Toni Erdmann" — WINNER
"Under the Shadow"

Best Documentary Feature
"13th"
"Cameraperson"
"I Am Not Your Negro"
"O.J.: Made in America" — WINNER
"Sonita"
"Under the Sun"

Best Cinematography
"American Honey"
"Childhood"
"Free in Deed"
"Eyes of My Mother"
"Moonlight" — WINNER

Best Editing
"Hell or High Water"
"Jackie"
"Manchester by the Sea"
"Moonlight" — WINNER
"Swiss Army Man"

John Cassavetes Award
"Free in Deed"
"Hunter Gatherer"
"Lovesong"
"Nakom"
"Spa Night" — WINNER

Robert Altman Award
"Moonlight"

Piaget Producers Award
Lisa Kjerulff, "The Fits"
Jordana Mollick, "Hello, My Name is Doris" — WINNER
Melody C. Roscher and Craig Shilowich, "Christine"

Truer Than Fiction Award
Kristi Jacobson ("Solitary")
Sara Jordeno ("Kiki")
Nanfu Wang ("Holligan Sparrow") — WINNER

Someone to Watch Award
Andrew Ahn ("Spa Night") — WINNER
Claire Carre ("Embers")
Anna Rose Holmer ("The Fits")
Ingrid Jungermann ("Women Who Kill")