Back to selection
Finian's Rainbow,S..O.B., Demon Seed, The Valley of Gwangi and Lovers on the Bridge: Jim Hemphill's Home Video Recommendations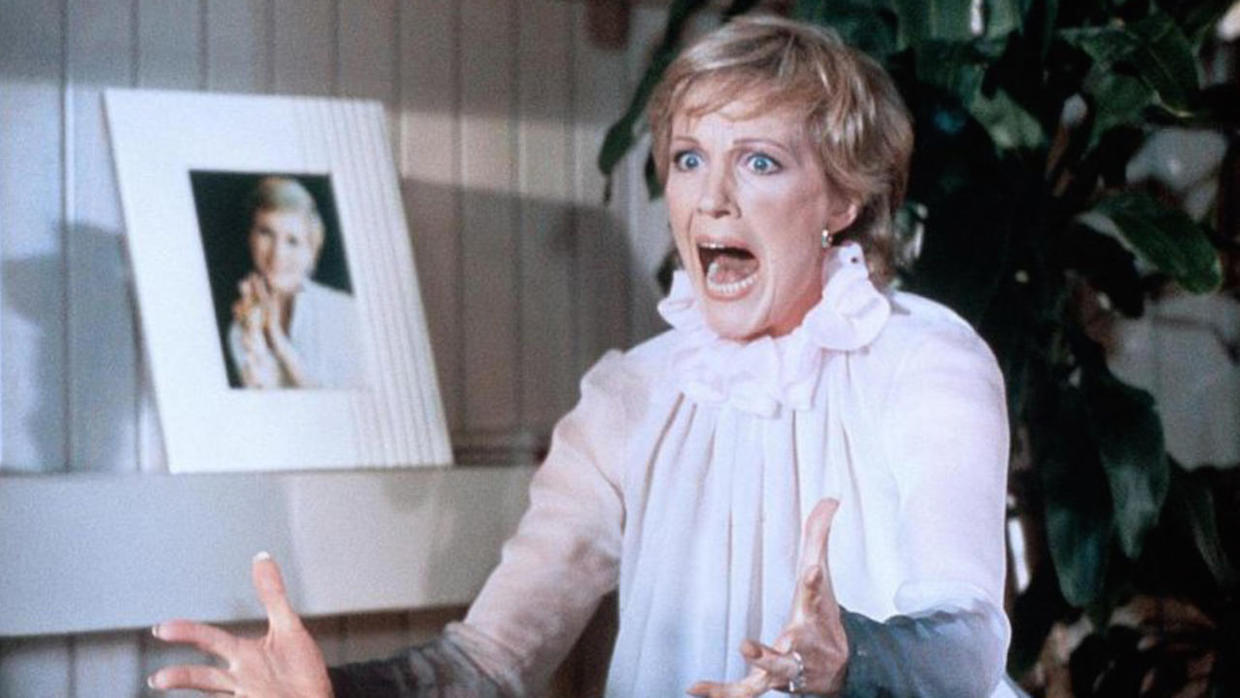 S.O.B.
Just in time for St. Patrick's Day, Warner Archive has released a gorgeous Blu-ray of Francis Coppola's Finian's Rainbow, a flawed but fascinating musical that marked a key moment in the director's development. At the time, Coppola was a young filmmaker of promise who had worked in erotica (Tonight For Sure) and for Roger Corman (Dementia 13) before scoring a theatrical release for his UCLA thesis film You're a Big Boy Now (1966). Coppola's goal was to use that movie as a launching pad for a career writing and directing small personal films, but Jack Warner made him, to reference a later Coppola classic, an offer he couldn't refuse: directing the adaptation of the classic stage musical Finian's Rainbow with Fred Astaire in the lead. Coppola was familiar with the musical's songs from his family's copy of the Broadway album, but had never actually seen the play; when he read the script, he was a little shocked by its peculiar story of an Irish rogue, a leprechaun, and the community of interracial sharecroppers with whom they come into contact. The play might have worked in the late 1940s when it premiered, but in the age of Martin Luther King Jr., Malcolm X, and the civil rights movement, it seemed awfully antiquated. Coppola's solution was to apply modern ideas to his staging, remaining faithful to the text but blocking the musical numbers with nods to contemporary iconography; in one number, for example, the young sharecroppers stage a sort of sit-in while singing. The conceit doesn't completely come off; the film is a weird blend of attitudes, time periods, and even filmmaking styles, as Coppola tries to insert new wave techniques into his studio-bound assignment. Yet the incongruities give the film an undeniable charm, and its widescreen photography by the great Philip Lathrop (Point Blank, Hard Times) is stunning in conjunction with Coppola's meticulous blocking of the musical numbers. The Blu-ray is essential viewing for Coppola enthusiasts and filmmakers in general, as it contains a superb commentary track by the director in which he discusses every facet of his approach to the material, acknowledging his mistakes as well as his triumphs.
Finian's Rainbow is just one of several new Warner Archive Blu-rays that I'd recommend; perhaps the best of the recent batch is their remastered edition of Blake Edwards' 1981 comedy S.O.B. Edwards made the film after the massive box office success of 10 gave him carte blanche in Hollywood; he used that leverage with the studios to trash the studio system itself in one of the most vicious satires of the industry ever made. Richard Mulligan plays a filmmaker whose latest musical is a massive flop until he decides to recut and reconceive it with a nude scene featuring his wholesome (and estranged) wife, a decision that exposes the venal, self-serving impulses of virtually everyone around him. Julie Andrews, Edwards' real-life wife, is basically playing herself, and Mulligan is basically playing Edwards in a thinly veiled account of the director's misadventures at Paramount making Darling Lili; a great deal of the movie's fun comes from figuring out the non-fiction parallels to other characters. (My personal favorite is Robert Vaughn in a scathing parody of studio boss Robert Evans.) Yet even if you don't know the real experiences and people that Edwards is riffing on, S.O.B. is an exquisite piece of work; it's a hilarious anthropological study of upper crust Hollywood in the early 1980s, with particular insight into the intersection between genuine artistry and crass commercialism that defined the careers of Edwards and his colleagues. Yet it's also a film of grave seriousness, obsessed with mortality and legacy as much as any movie by Ingmar Bergman; its "Viking funeral" sequence late in the game is simultaneously outrageous and poignant, striking a tone I've never seen in any other film.
As if top-notch presentations of Coppola and Edwards weren't enough, this week also sees excellent Warner Archive upgrades of Donald Cammell's Demon Seed and the cowboys vs. dinosaurs (you read that correctly) flick The Valley of Gwangi. Demon Seed was Cammell's first solo effort after he co-directed the groundbreaking Performance with Nicolas Roeg in 1970, and sadly he would go on to helm only two more features before committing suicide in 1996. The fact that Roeg went on to a major career and Cammell didn't has led to the undervaluing of Cammell's role on Performance; certainly based on Demon Seed I think it's safe to say he was an auteur worthy of serious consideration in his own right. The movie, based on a novel by horror specialist Dean Koontz, is a tour de force not only for Cammell but for lead actress Julie Christie, who spends most of the running time interacting with a computerized house. Prescient in its depiction of an early "smart home," Demon Seed follows Christie's character as she becomes imprisoned – and worse – by her own house, and in the process Cammell twists what should have been a by-the-numbers studio assignment into a deeply personal vision of twisted, transformative sexuality and psychology. The Valley of Gwangi, on the other hand, could hardly be called psychological or auteurist in any way, but it's a spectacularly enjoyable fantasy film in which a group of early 20th-century cowboys stumble across a lost valley populated by dinosaurs. Journeyman director James O'Connolly keeps the adventure clipping along at a snappy pace, but the real star here is stop-motion legend Ray Harryhausen, whose creature effects remain enchanting nearly fifty years after the film's release.
My final recommendation this week is Kino Lorber's Blu-ray of Lovers on the Bridge, the third feature by French director Leos Carax and perhaps his most singular. A wild but cohesive blend of gritty reality and fanciful artifice, it tells the often harsh, sometimes lyrical love story of Alex (Denis Lavant) and Michele (Juliette Binoche), a pair of vagrants living on Paris's oldest bridge while it's closed for repair. In most director's hands this material would have been conceived as a small, intimate portrait, and indeed Carax himself intended to shoot the movie in black-and-white Super 8 before circumstances and his own ambitions caused the project to expand. By the time he was done shooting at the end of 1990, Carax had built a spectacular set of the bridge and staged set pieces (like a stunning recreation of the fireworks display mounted for the 200th anniversary of the French Revolution) that sent his production budget spiraling out of control – yet it's this very lack of control that seeps into the DNA of the film and gives it its power. Few filmmakers have so beautifully conveyed the sense of wild, dangerous love on display in Lovers, and the effect comes precisely from Carax's blend of old-school romantic fancy and brutal documentary reality, as he alternates between styles and levels of authenticity with the dexterity of a champion athlete or veteran conductor. The movie was a commercial bust in 1991 (at least in relation to its massive cost) and didn't open in the U.S. until 1999 under the auspices of Martin Scorsese and the Weinsteins, but viewed 26 years after its production woes are long forgotten it looks like some kind of classic – a movie unlike any other that nevertheless strikes a deep, universal chord.
Jim Hemphill is the writer and director of the award-winning film The Trouble with the Truth, which is currently available on DVD, iTunes, and Amazon Prime. His website is www.jimhemphillfilms.com