Back to selection
Radley Metzger, 1929 – 2017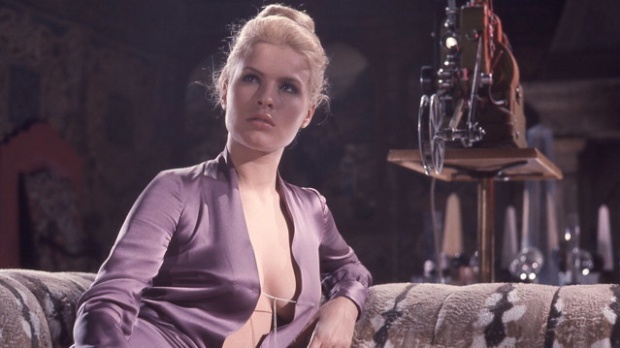 The Lickerish Quarter
Radley Metzger died on March 31st at the age of 88, something that has not been widely reported in the mainstream and film press. This omission doesn't necessarily surprise — though it does disturb — me. Like his work, Radley was largely marginalized because his films often included naked people having sex. Yes, the films were about sex but they were also about a lot more. Films like Score, Camille 2000 and The Lickerish Quartet were more than just softcore films. As the Film Society of Lincoln Center's 2014 sold-out retrospective demonstrated to new audiences, Metzer's films had strong visuals and narratives.
Radley was an immensely talented filmmaker and storyteller. He often shot in gorgeous European locations. He cast his films with strong actors from both Europe and the U.S. Even his later hardcore films were not simply compilations of money shots loosely built around cliched storylines but whimsical, funny, intelligent and always ambitious stories. While flesh was always a key component in his films, he never demeaned his actors. And when it came to female characters, Radley was way beyond his time. Unsurprisingly women were the majority of the cast and were given strong self-determined female characters. This wasn't so easy once Radley gave in to making hardcore films under the nom d'auteur of Henry Paris. Yet, his hardcore films, most notably The Opening of Misty Beethoven, were popular with both male and female audiences. It should also be mentioned that Radley was an astute businessman and, through his distribution company Audubon Films, had full ownership of his catalogue.
I knew Radley toward the end of his life. A producing partner, Judith Mizrachy, and I were in the first stages of making a documentary about Radley. We had about half a dozen lunches with him in various Manhattan restaurants. He would show up even on the coldest winter days in his shirtsleeves. (For some reason, Radley never wore a coat. Now I kind of wish he had.) What he lacked frock-wise, he made up for with his charm and humor. While somewhat physically frail, Radley was sharp as ever and was very open and eager to participate and collaborate on the project. Sadly, we hit a snag with the project over money issues. But only a few months ago Judith and I were corresponding with the folks at Vice trying to pitch them for some financing. We had such a vision for this documentary; that it would honor not only Radley the filmmaker but his body of work. The film was to be stylized and consist almost entirely of clips and archival material with Radley's voice floating above. Sadly that film won't be made. Not with Radley's v.o. anyway. But I feel so blessed to have had those afternoons with Radley and for the opportunity to have enjoyed his body of work.
There are many filmmakers who count themselves as inspired by the stylized works of Radley Metzger including Anna Biller (Viva, The Love Witch) and Peter Strickland (Berberian Sound Studio, The Duke of Burgundy) to name just two. The real shame about the currently stalled documentary is that it cheats a younger generation of filmmakers and film lovers from discovering this truly unique and exquisitely talented director.
If you wish to watch Metzger's films, The Lickerish Quartet, Score! and Camille 2000 are all available on Amazon Video.
Adam Schartoff is the host of the popular film industry podcast, Filmwax Radio. He is also a producer and film programmer. Go to www.filmwaxradio.com to learn more.
For more on Metzger, read Steve Gallagher's comprehensive 1997 interview with the director here at Filmmaker.