Back to selection
"25 New Faces" Screening Next Wednesday at NYC's IFC Center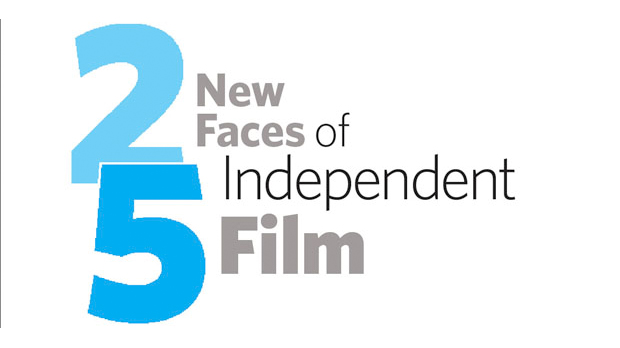 Last year, Filmmaker organized a nationwide tour of "25 New Faces" screenings that included a very enjoyable, sold-out screening at IFC Center in Manhattan. This year, there is another tour (now sponsored by Sony Creative Software and ARRI) and we are very happy to be having another event at IFC Center, which will take place next Wednesday, October 2, at 8pm.
Tickets are available here, and I will be there moderating a Q&A with a group of filmmakers who are showing a really excellent slate of shorts that night, while also joining in will be other 2013 alums plus some special guests. (Last year, Blue Valentine director Derek Cianfrance sat in on the discussion and shared about his own progress since appearing on the list in 2009.) I hope that you will come by the screening and join in the festivities.
The films we are showing at the screening are listed below, and for the full lowdown on this year's alums visit the 2013 "25 New Faces" page.
RPG OKC
Emily Carmichael / 2013 / 9 mins
Two 8-bit video game characters enter the world of online dating.
Old Man
Leah Shore / USA / 2013 / 5 mins
F or more than 20 years Charles Manson has refused to communicate directly with the outside world… Until now. These are the actual never before heard phone conversations between Canadian best selling author Marlin Marynick and Charles Manson.
High Maintenance: "Dinah"
Katja Blichfeld & Ben Sinclair/ 2013 / 12 mins
A nameless cannabis delivery guy delivers his much needed medication to stressed-out New Yorkers in this character-driven web series. High Maintenance was created by husband and wife team Ben Sinclair and Katja Blichfeld. They produce the series with their BFF Russell Gregory as Janky Clown Productions.
Social Butterfly
Lauren Wolkstein / 2013 / 15 mins
A 30-year-old American woman enters into a teenage party in the South of France. Some of the guests wonder who she is and what she is doing there.
Between Colors of I 
Iva Radivojevic / USA / 2013 / 9 mins
The protagonist is a nomad searching for identity. Exiled from his own land, he searches to find home, and/or himself in unknown places and foreign lands. Presented as a travelogue through Morocco, the film would rely solely on voiceover to introduce the narrator and unveil his situation.
Visual and aural experiences trigger off the narrator's memory and associations with his past. The protagonist is in pursuit of constructing a new identity and is searching through personal and collective histories for who he wants to be. He only succeeds in catching glimpses of himself in fleeting images and can never quite determine his place or escape the present moment which in itself conserves his entire past.
Palimpsest
Michael Tyburski / 2013 / 17 mins
noun \ pal-imp-sest |?palimp?sest|
1. a manuscript on which writing has been erased to make room for new text.
2. something reused or altered but still bearing traces of its earlier form.
3. a short film about the subtle forces at play in relationships, and the tangible remnants of memory in the spaces around us.