Back to selection
IFP Announces 10 Projects Selected for 2017 Screen Forward Labs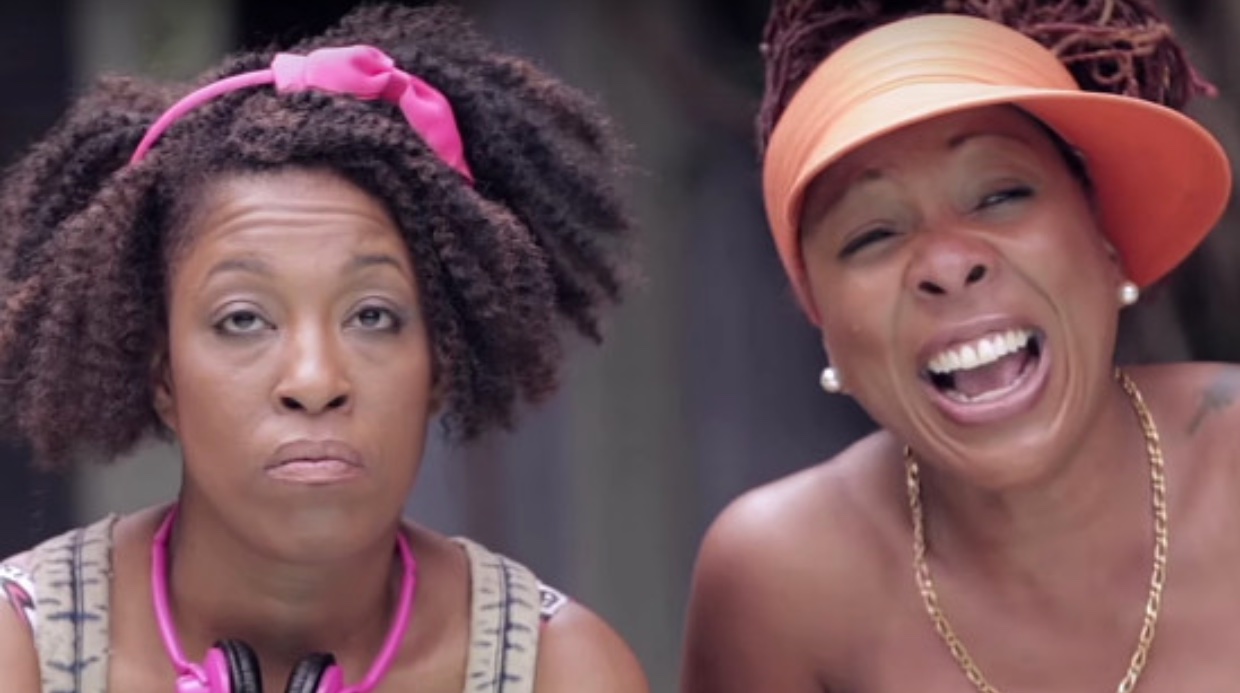 Angry Black Women
The Independent Filmmaker Project (IFP), Filmmaker's publisher, announced today the ten projects taking part in its third annual Screen Forward Lab for story-driven, serialized projects. Among the projects, which span web series, VR and cross-platform storytelling, are works set in the world of extreme sports, gentrified Brooklyn, and a youth rehab center. Characters include young scouts and their scoutmasters, a gay-curious heterosexual woman, and angry black women — the latter in the series, Angry Black Women.
Screen Forward Lab creators begin their program today with five days of workshops and seminars at the Made in New York Media Center, where they will meet with Lab Leaders including Filmmaker 25 New Face Nadia Manzoor (Shugs and Fats), producer Jordana Mollick (Hello, My Name is Doris) and digital strategist Sarah Maryam Moosvi.
From the press release:
Under the leadership of IFP Head of Programming Amy Dotson and producer Gabriele Capolino, the Labs will provide 10 select creators with the knowledge, resources and mentor support necessary for developing strong pitches, securing financing to go from pilot to series, creating marketing strategies and finding unique avenues for the distribution of their work. Individualized attention for each project will also be paid to building engaged audiences, as well as long-term strategy for career sustainability and launch.

"We are thrilled that IFP's mission to support risk-taking creators now extends to episodic storytelling," says Joana Vicente, IFP's Executive Director. "With over 70% diverse voices represented in this year's slate, we look forward to sharing these incredible series with industry leaders who can help further amplify their bold and provocative works."
The ten selected projects are below:
Aeris (Drama) A reinvented sports drama that explores the dark reality of being an extreme sports athlete, following a group of female snowboarders in a life-threatening, male-dominated sport. Lukas Huffman (Creator/Director/Producer), Amy Zhang (Co-Producer), Shin Campos (Executive Producer).

Anamnesis (Sci-Fi) A group of strangers realize they're able to share each other's dreams. To understand why, they'll have to find each other in the real world. Alex Calleros (Creator/Director/Writer/Producer/Editor), Michael Tucker (Creator/Director/Writer/Producer/Editor), Ryan McDuffie (Producer), Jeremy Norris (Executive Producer), Patrick Norris (Executive Producer).

Angry Black Women (Comedy) The journey of two Angry Black Women tired of being labeled as 'Angry Black Women' living in a world that makes them angry. Dahéli Hall (Creator/Writer/Executive Producer), HaJ (Creator/Writer/Executive Producer), Angie Browne (Director).

Camp Abercorn (Coming of Age) When a national discrimination case rains down on the Compass Guides of America, the staff of Camp Abercorn find themselves divided. Will the bonds of brotherhood be enough to keep this motley family from falling apart? Jeffrey Simon (Creator/Director/Writer/Producer), Matthew Andrews (Writer/Producer), Meg Grgurich (Writer/Producer), Brad Leland (Executive Producer).

Cinematic Campfire Poetry (Animation) A collection of experimental animated short films based on poems from the beginning of the 20th century and earlier. Max Rothman (Creator/Producer), Guilherme & Iuri Araujo (Directors), Tess Martin (Director), Neely Goniodsky (Director), Jon Boutin & Robin Vouters (Directors), Alicja Jasina (Director).

Cleaner Daze (Drama/Virtual Reality) Jasmine, a newbie drug rehab counselor, struggles to wrangle a misfit crew of teenage drug addicts, while secretly battling her own addiction. Tess Sweet(Creator/Director/Writer/Executive Producer/Editor), Daniel Gambelin (Writer), Cheryl Isaacson (Producer)

The Gentrifiers (Dark Comedy) A dark comedy that follows the ups and downs of five intersecting characters living and working in a rapidly changing neighborhood in Brooklyn. Jared Goodman (Creator/Director/Writer/Producer), Phil Aceto (Writer).

Same Sex (Comedy) A down-on-her-luck and lonely heterosexual woman decides to become a lesbian in a desperate attempt to find a place for herself in the world. Sophie Webb (Creator/Director/Writer/Producer/Editor), Amelia Roper (Story Editor/Producer).

Trip (Comedy) When a family road trip goes awry, the Greenblatts start to unravel, as seen through each of their differing perspectives. Nick Borenstein (Creator/Director/Writer), Brady Leifer (Producer).

Utilities Not Included (Comedy) The lives of two cynical Brooklyn roommates are upended when a young, privileged woman from the Midwest moves into their railroad apartment in Bushwick. Brian Petersen (Creator/Writer/Producer/Executive Producer), Jess Mazza (Director/Writer/Producer/Executive Producer), Rashan Castro (Director/DP), Tricia Cramer (Director), Josh Deane (Director), Kristen Garris (Director), Amanda Reyes (Director), David Rosfeld (Director), Jesse White (Director), Chris Insana (Writer/Executive Producer), Robert Moxley (Writer/Executive Producer).