Back to selection
Tribeca 2017: Five Questions for Flames DP Ashley Connor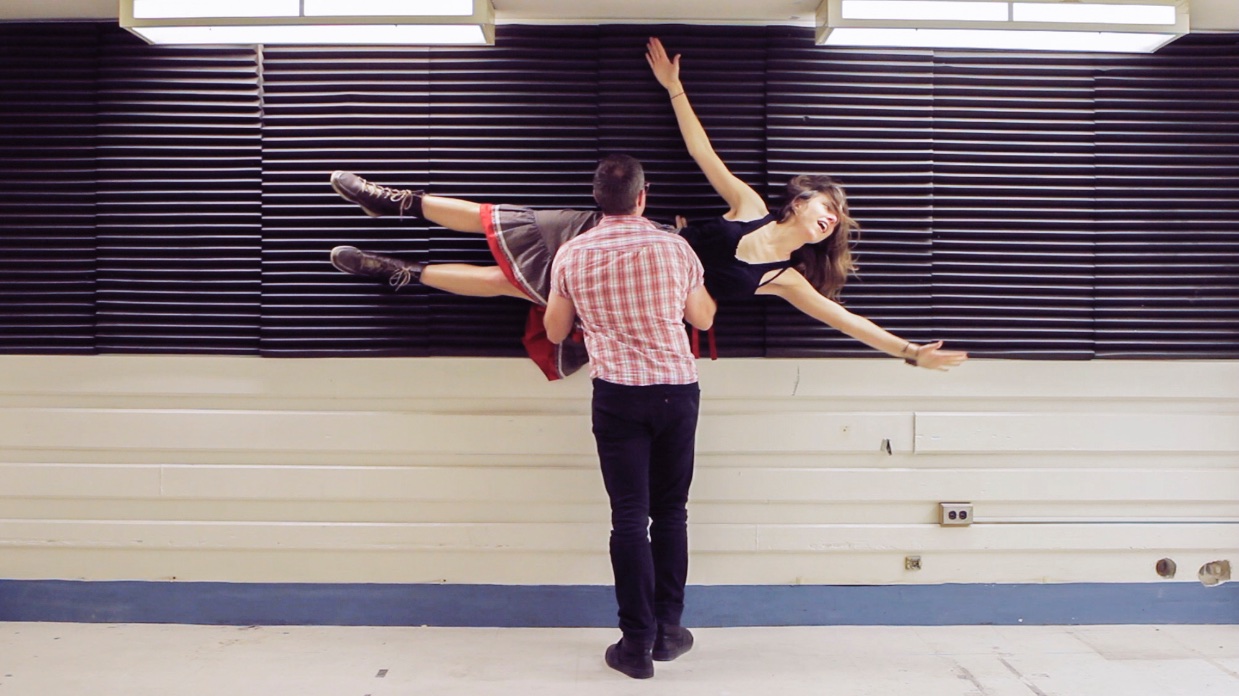 Flames
Flames marks cinematographer Ashley Connor's third feature collaboration with filmmaker, artist and performer Josephine Decker — she previously lensed Decker's Thou Wast Mild and Lovely and Butter on the Latch — but this time there's a twist. Decker "co-directed for a long time" (see the film and you'll understand) with director Zefrey Thowell, and the movie bracingly, explicitly details the emotional, sexual and psychosexual gyrations of their turbulent eight-month relationship. The pair would often call Connor over to film a recreation of something that happened to them just a day earlier — like a bout of lovemaking leading to a condom mishap and pregnancy fears. Other times, Connor would accompany Throwell and Decker on a trip, like one to the Maldives, where, she reveals below, she spent much time wandering the island while the two quarreled.
Despite — or, rather, because — of the on-screen discord, Flames is an entirely fascinating project, a film that through its autobiographical strategies questions the degree to which being in a relationship is inherently a performative act. As a work of cinema, it gains much from Connor's intelligent lensing, which gets up close and personal when it needs to while, other times, hanging back and, with a cool, alien eye, revealing the couple as figures within a larger social landscape. Below, Connor talks about this unique collaboration, what cameras she shot on, and the production's "chaos reigns" attitude.
Filmmaker: You've had a relationship with Josephine as a cinematographer of films she has directed. So what were your concerns going into this film — a film she was co-directing and that had another primary director? Were you concerned at all about how you'd handle working with a directing team this time out?
Connor: At the time we started shooting this it was a short film for a retrospective Zefrey was having at MOMA, and then it sort of morphed into a longer project. It felt very casual and because I was so comfortable working with Josephine, it didn't seem like a stretch. In terms of being directed, since it was a doc where the subjects were also the directors, they really trusted me as a collaborator to do my thing. The direction was more or less,"Here, we're going to re-stage this event for you, here's the general blocking, now go!" Or it was very much just me documenting what was unfolding in front of me. I don't think I had an idea of the visual arc we were creating beyond my intuition and letting the emotions dictate my framing.
Filmmaker: As Zefrey told me in my interview with him, this film employs re-staged scenes — intimate moments that occurred between the two of them that were then reenacted for the camera. Tell me about your role in the staging of some of these scenes.
Connor: There were conversations surrounding where we'd shoot or what the content would be or what Zefrey and Josephine were trying to achieve through the reenactment, so it was mainly attacking the scenes purposefully – but I think we had a real chaos reigns attitude, and that's what makes it feel so alive and explosive. Sometimes we'd shoot a scene and it wouldn't feel like it was working, so we'd discuss different approaches and try it again.
Filmmaker: What for you was the most challenging scene to film, and for what reason?
Connor: The trip to the Maldives was a real challenge. Josephine and Zefrey were fighting a lot and it was touch and go with what they wanted filmed and what they didn't. So when we weren't shooting, the sound recordist and I would go explore the island and we ended up having a fantastic vacation, I'm not sure Josephine and Zefrey could say the same. As an outsider, I felt like I could see volatile things in their relationship that they couldn't recognize but it wasn't my place, or in the interest of the project, to interject. Then you fast forward to all our therapy sessions over the years, and it turned into this weird dynamic where they were unpacking their relationship, and I found it very difficult to not speak up and be like, "Guys, come on, we all knew this was doomed from the start!" They were the couple, but really the relationship was Josephine, Zefrey and me with my camera.
Filmmaker: What camera(s) did you use on this film, and why did you choose them? Was the lighting all natural? Did you have any crew?
Connor: We shot the whole thing on Canon DSLRs. Josephine owned one (we shot her first two features on the same camera), so it seemed the most accessible and affordable option. The lighting was pretty much all natural, save a few well placed practicals. Sometimes we'd have a sound recordist and sometimes I'd lav them up and just tie the zoom recorder around my neck. I think this all adds to the intimacy of the film. The first shoot was just the three of us and it was them having sex and the condom getting stuck in Josephine. So I just kind of orbited them while they were having sex and reenacting the situation and eventually we all ended up on the floor and Zefrey looked up into the lens and said, "Okay, cut! Do you think you got enough angles?" It was an intense day 1.
Filmmaker: Finally, I found that many shots that might normally be dubbed as B-roll — city shots, or the shots on the boat, or in the Maldives — had a cool, analytical vibe. I was reminded of Chris Marker to some degree. Could you talk about your influences on the shooting of this film, and your intent on exploring not just the world of this couple but the world itself?
Connor: That's such a nice and unexpected reference. Truth be told, I haven't seen the finished film yet. Every time I've tried to watch a rough cut, it felt too difficult to get through. I think this film has helped us mature a lot over the years and in ways that I'm only now realizing because we're so close to its release. For a project this freeform, my camerawork becomes a direct expression of my emotional state, as well as a response to what I'm feeling from the subject. Since we shot over the course of 5 years, I can see where I was emotionally through the footage, and it feels like a diary I didn't know I was writing. In that way, the film feels very personal, and I can only assume the "b-roll" is a reflection of that sacred interior space. I'm terrified and excited to see how it all came together.