Back to selection
IFP Announces 10 Films Chosen for its 2017 Narrative Lab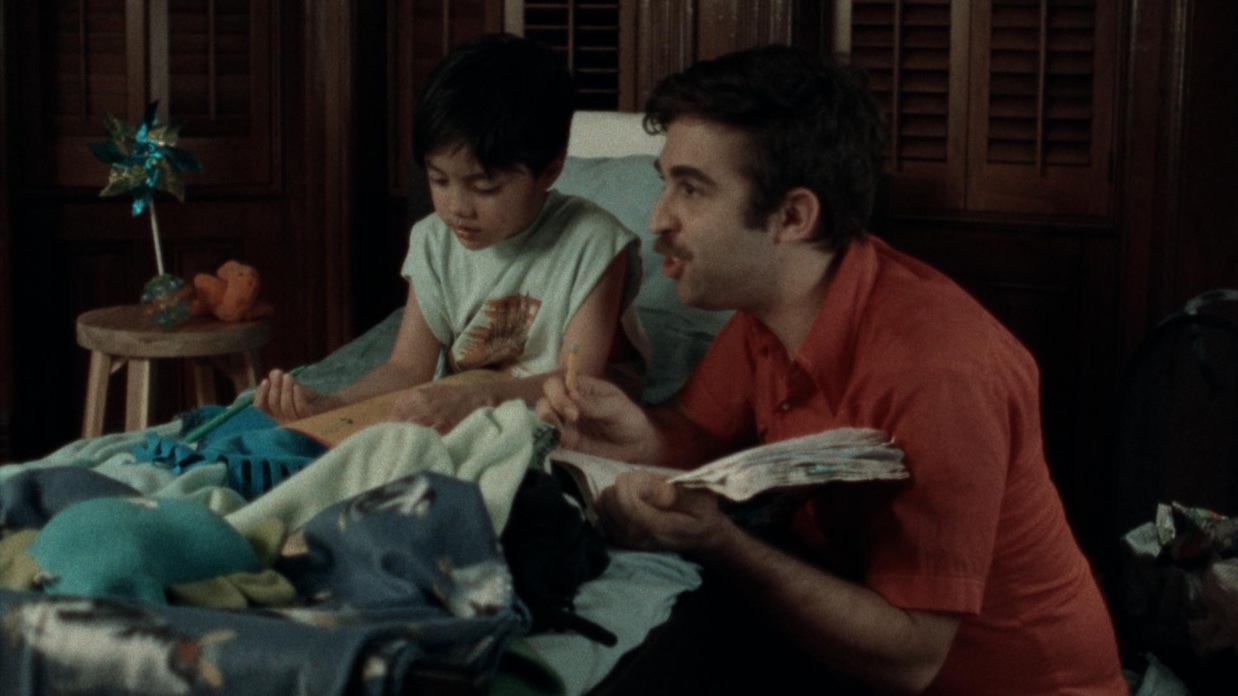 Cubby
The Independent Filmmaker Project (IFP), Filmmaker's publisher, announced today the projects selected for the 2017 edition of its Narrative Labs. A program designed for first-time filmmakers currently in post-production on narrative films, it provides resources and mentorship on all the activities that go into finishing a film and taking it out into the world, from work with music and sound, to locking picture, to festival and distribution strategies. The program begins today and runs through May 12 at the Made in NY Media Center by IFP located in DUMBO, Brooklyn.
Commented IFP Executive Director Joana Vicente in a press release, "The Narrative Labs continue to be a hotbed of discovery, shining a spotlight on bold storytellers whose work, though diverse in style and subject matter, is bound by their shared passion for pushing against the boundaries of independent filmmaking."
Lab leaders this year are Susan Stover, Producer (Happy Accidents, High Art, Welcome to the Dollhouse) and Pierce Varous, Producer (Always Shine, H.); Founder, Nice Dissolve.
Noted film and television directors whose early features were supported by the labs include Andrew Dosunmu (Where is Kyra?), Alex Karpovsky (Girls), David Lowery (Pete's Dragon), Terence Nance (18 Black Girls…), Dee Rees (Mudbound), Matt Ruskin (Crown Heights), Amy Seimetz (The Girlfriend Experience), Tim Sutton (Dark Night), and Chloé Zhao (The Rider). The Narrative Labs work with producer/director/editor teams, and producers who have taken part in the Labs include Jason Berman (The Birth of A Nation), Darren Dean (Tangerine), Chadd Harbold (Most Beautiful Island), Carly Hugo & Matt Parker (Bachelorette), Katie Mustard (Appropriate Behavior), and Adele Romanski (Moonlight).
Alumni of the IFP Narrative Labs currently in festival and theatrical release include Amman Abbasi's Dayveon, Kris Avedisian's Donald Cried, Claire Carré's Embers, Matteo Norzi's Icaros: A Vision, Rodrigo Reyes' Lupe Under the Sun, Deb Shoval's AWOL, and Joshua Z Weinstein's Menashe.
This years' IFP Narrative Lab Fellows and their films are:
American Thief (Thriller) Against the backdrop of the 2016 presidential election, a black teenage hacker is out to avenge his father's killing by the police. Not knowing who he works for, he concentrates on his personal revenge unaware that it may lead to his own demise. Miguel Silveira (Director, Writer), Melissa Hernandez (Co-Writer), Michel Stolnicki (Writer, Producer).

Cubby (Coming of Age) After a lie to his mother finds him unwittingly in New York City, a depressed and unfocused millennial discovers self-discipline and his artistic calling in the arms of a male dominatrix who appears thanks to a psychedelic cupcake. Mark Blane (Director, Writer), Carolina Gimenez (Producer), William Colby (Editor).

Dead Pigs (Drama) While thousands of dead pigs float mysteriously down the Huangpu River, five people cross paths as they search for their place in a rapidly transforming modern China. Cathy Yan (Director, Writer).

The Garden Left Behind (Drama) A Mexican trans woman struggles to build a life for herself as an undocumented immigrant in New York City. Flavio Alves (Director), Roy Wol (Producer), Alex Lora (Editor).

Geppetto (Adventure) Disgruntled female carpenter paints entire body with woodgrain, transforming herself into Pinocchio, a wildly destructive creature, who wreaks havoc on the town. Z Behl (Director, writer), Sam Kuhn (Director of Photography), Justin Cox (Music Supervisor)

Jinn (Coming of Age) Summer is a carefree, black teenage Instagram celebrity whose world is shaken when her mother abruptly converts to Islam and becomes a different person. At first resistant to the faith, she begins to reevaluate her identity after becoming attracted to a Muslim classmate, crossing the thin line between physical desire and piety. Nijla Mu'min (Director, writer), Avril Z. Speaks (Producer), Collin Kriner (Editor).

Jules of Light and Dark (Drama) A chronicle of Maya's turbulent relationship with her first love Jules in the aftermath of a major car accident. Daniel Laabs (Director, Writer, Editor), Jeff Walker (Producer), Judd Myers (Producer, Editor).

Kids Go Free to Fun Fun Time (Drama) Kids Go Free to Fun Fun Time is an international road movie that follows an ex-pat couple for 10 years as they travel around the world. Ben Hicks (Director, Writer).

Nancy (Drama) When the elaborate lies told by a serial imposter inevitably unravel, she becomes perilously close to losing her entire identity – and the only person who ever truly loved her. Christina Choe (Director, Writer), Amy Lo (Producer), David Gutnik (Editor).

The Third Wife (Drama) 19th century rural Vietnam, newly wed 14-year-old May must fight to find her own place within a household full of strangers. Ash Mayfair (Director, Writer, Producer), Ngoc Tran Thi Bich (Producer).