Back to selection
The Curse (?) of Black Rock: Director Sam Kuhn's Cannes Diary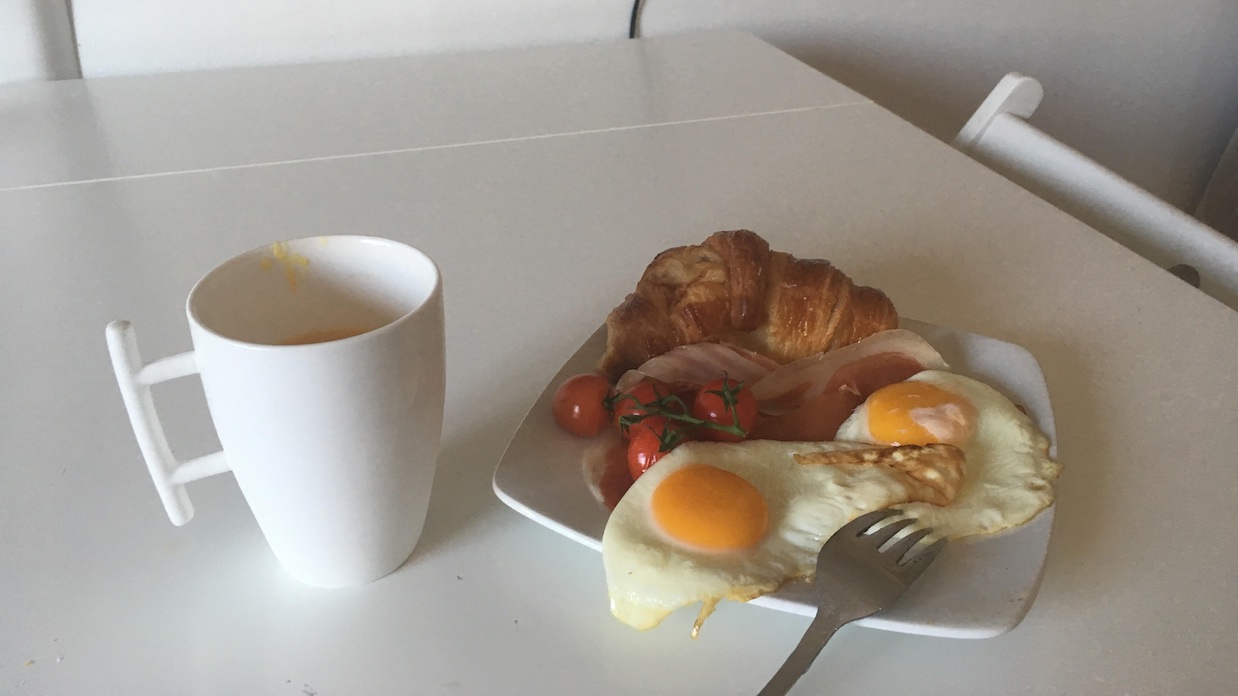 Director, screenwriter and boatbuilder (!) Sam Kuhn is in Cannes premiering his short film, Möbius — described as "a moth-eaten tale of magic and mutation half remembered by a teen poet who's beloved lies lifeless in a stream" — in Critic's Week. Filmmaker asked Kuhn, who hails from the Pacific Northwest, to keep a diary of his experiences, which rapidly went from jet-lagged to deeply strange. Here are his first two entries; click here for them all.
Day 1
First day of the festival in truth and after months of confusing-as-hell email chains with the French, surprise re-edit of the film, press requests, remade DCPs, couches cross country, planes upon planes, meetings in glass towers and late-night attempts to quiet the volcano slowly growing within, it was with a tremendous collective catharsis that the Semaine de la Critique opening film Sicilian Ghost Story fell to credits with a ten-minute standing ovation. In all my life I've never felt such an abundance of shared human warmth and affection for the creation of another human being. Infectious tears of joy. Don't get me wrong, one of the first things I saw upon arriving in Cannes was a seagull eating a pigeon on the main commercial drag, no doubt a living metaphor for the wilderness I'm here entering.
Day 2
I had previously recieved an invitation, on account of my acceptance into la Semaine de la Critique, to visit a gift room where I was bequeathed crystals. This room was in the Intercontinental, down the hall past the David Lynch, Isabelle Huppert and Roman Polanski suites. The crystals I recieved were a quartz geode I had self-selected and a baseball-sized obisidian stone I had not. The quartz supposedly endows some kind of clarity, while the volcanically-forged obsidian had some other power the crystal givers were sure I needed. They said it was "the magician's rock," but when I brought it home our rag-tag team christened it in broken French "La Roche Noire," aka "Black Rock." My producer had told me a story about receiving such a stone and the horrible luck that had ensued. After investigating it did seem there was something malevolent about this stone. Everyone who touched it felt a kind of dark cosmic something from it. And while it was in our possession a friend was late to arrive because there had been a suicide on the train coming from Paris, I got royally sunburned and botched an interview, and strange dark people started appearing in my life. Take, for instance, the Cannes chief of Police who after shaking my hand asked if I voted Hillary, promptly told me he was a Trump man, and when I tried to change the subject away from politics told me he had seen Will Smith and I should go find him. He then asked the detective to flash his hip-mounted pistol.
Needless to say we collectively decided it was best to throw Black Rock, which had become synonymous with all that was cursed, into its rightful place at the bottom of the Mediterranean for some future society to unearth. This is where the trouble began. My producer put it in his pocket to shuttle it down stairs and away from our appartment. The moment he began to descend the spiral staircase, he nearly tripped and fell down the stairs. Black Rock? The producers were convinced we should truly touch the darkness before abandoning Black Rock forever, so they took it to a VR party on some yacht. Apparently on the boat a Hungarian woman in all-white had taken a great interest in Black Rock and after holding the rock it had become so hot my producer reported it felt like a live coal. Fortune saved me for I had forgotten my pass and was unable to join them in this escapade. Instead I went to the after party of Jonas Carpaggio's tears-of-joy-ten-minute-standing-ovation-inducing A Ciambra. The party was roaring with a sort of infectious celebratory joy that made it seem the perfect place to release Black Rock from the world. However, Black Rock interceded and made it nearly impossible for my friends to arrive at the party. Invitations were fouled, key inviters were distracted, and Black Rock had gone missing — the last time anyone had seen it it was in the hands of a potentially dangerous person. We scoured for the missing potentially dangerous person only to discover they had been in the bathroom. In the interim all my friends had seemingly been seduced by Black Rock and were singing its praises, very excited it had led them to the hot-handed Hungarian aboard the VR yacht. Some people liked it more than others, a sane few found it totally benign. But this troubling new found love for Black Rock seemed a test — the very type of deceit and seduction Black Rock was designed for. Luring people onto yachts so they could be totally alone inside a fake world full of images of poor people that weren't invited on the yacht rather than sharing in the blistering human warmth of the collective theater experiences for which Cannes is so beloved. Black Rock had been secretly passed around the party and once I recovered it I assembled a small cabal who shall not be named. Together we set about ceremoniously surrendering it to the sea. On the shores of the party we all kissed it adieu and with it all that is nightmarish about our oh-so-terrifying new world. And then I hurled all of that with my most ferocious never-played-baseball throw, all the while wondering what dreams may come. Moments later I was on a balcony party standing beneath a statue of a blue gorilla when a man with a bucket full of roses down below started throwing one up my way — he wasn't a very good arm so after several failed attempts he found a friend to help. The moment I caught that rose from two stories up felt like a deep instinctual validation that jettisoning Black Rock was justified. Staring up at the starry night, rose in hand, I watched as a seagull flew by smoking a cigarette.