Back to selection
"ISN'T SHE?…"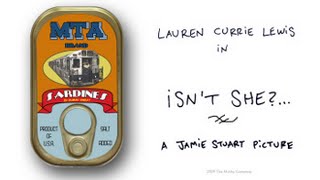 Jamie Stuart uses the latest edition of Apple's Final Cut Studio to create the short Isn't She?…, an ode to John Hughes that follows a day in the life of Claire (Lauren Currie Lewis) as she tries to claim unemployment insurance.
Running time: 15:23
Visit Jamie's site at www.mutinycompany.com.
Learn more about the songs in the short at www.ediesedgwick.biz
Read parts 1 & 2 of Jamie's review of Final Cut Studio.
See how Jamie created the visual effects here.