Back to selection
Summer Festival(ing): On Seattle, BAMCinemaFEST & Fantasia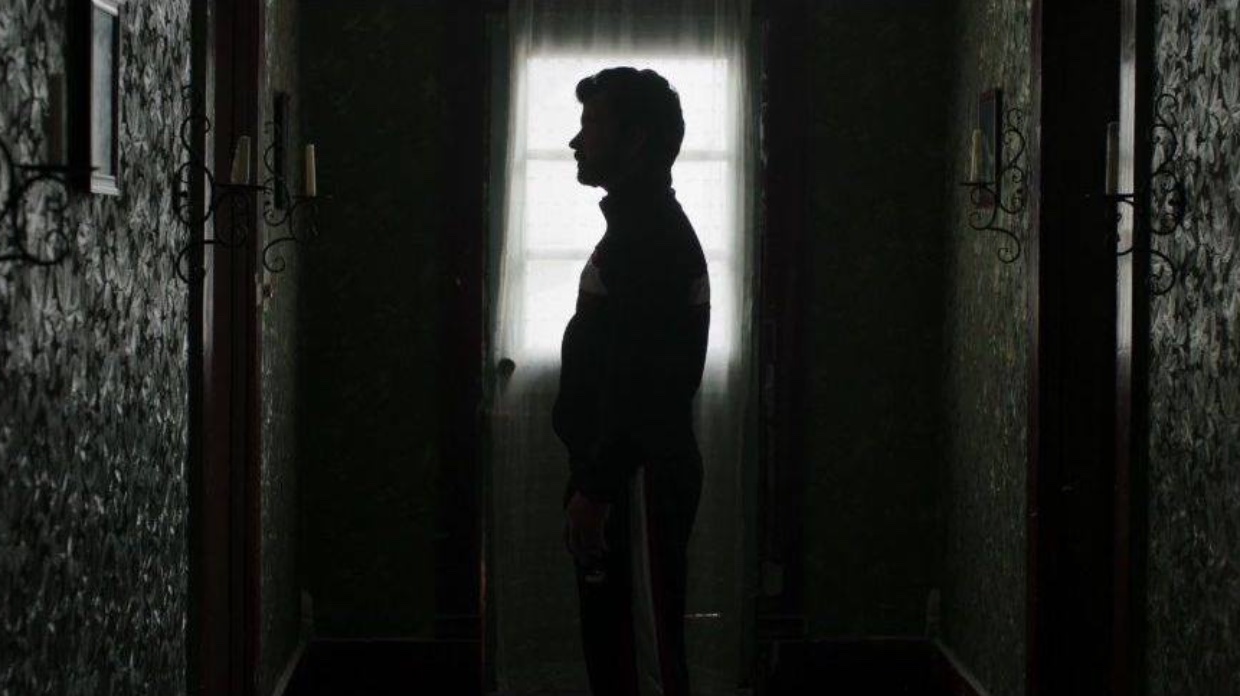 Indiana
I normally go to the Seattle International Film Festival towards the end, when the festival hosts its largest contingent of industry types and you get to go to the top of the Space Needle, where the annual awards brunch is held, for free. As an out-of-towner, it's necessary to focus on a weekend or two; Seattle's is the country's largest festival by sheer volume of films, screening exactly 400 this year, so it's clearly impossible to see a significant chunk of the program — even if you decided to stay for the fest's entire entire three-and-a-half week duration. Of the 161 features this year, I've seen perhaps 25, so no big overarching judgements are coming your way.
Along with a massive team of programmers, interim artistic director Beth Barrett — ably and amiably stepping into the shoes of recently departed, long-time honcho Carl Spence — put together an impressive array of movies from 80 countries in total. The festival, which completed its 43rd edition in mid-June, honored Anjelica Huston — on hand for the world premiere of her newest picture Trouble — and Sam Elliott, preparing for an award season run atop Brett Haley's Sundancer, The Hero. Michael Showalter's The Big Sick kicked off the festival. Distributed by the motion picture arm of Seattle's most ascendant corporation, Amazon, in partnership with Lionsgate, it's proven to be a real crowdpleaser. In some quarters, however, it has been nagged by claims that its narrative — a struggling Pakistani-American comic (Kumail Nanjiani) falls in love and then breaks up with a white woman (Zoe Kazan) just before she takes gravely ill — makes Desi women seem less desirable than white women. For BuzzFeed, Imran Siddiquee (or at least the subhed writer) argued, "While projects like The Big Sick, Master of None, and Homecoming King offer welcome depiction [sic] of brown Muslim men in love, the characters pursue white women at the expense of women of color." As our protagonist turns down one parentally-approved marriage option after the next in a series of awkwardly humorous "just dropping by" dinner table scenes, a melancholy is felt; the movie knows this is no way to live. Nanjiani wrote the movie with his wife, Emily Gordon, who is white, and it's based on their true-life story, which adds a layer of verisimilitude that perhaps complicates these arguments.
But I suspect it's because these romantic rejections are mined for mostly charitable humor that's causing the trouble. I doubt some of the writers of attack pieces would have much trouble if the movie went about pathologizing or casting scorn on the behavior of the Nanjiani character, who collects pictures of the young women his parents try to set him up with in a small cigar box, like discarded headshots at a casting call, but takes not a single one of these women seriously as a potential mate. It's not the representation itself that's the problem for these writers, it's what the movie wants us to think about what it's depicting. The Big Sick wants us to think that, regardless of family ties and customs, racial boundaries and the expectations of one's tribe, the love between the characters at the center of the film should persist, and that unwavering honesty, as opposed to evasion, about those very ties, customs, boundaries and expectations, is perhaps the only way for it to do so.
Another film may yet inhabit, to great effect, the perspective of a Desi woman who feels scorned by men of her ethnic background who primarily date white women — as do the characters on popular shows starring Desi actors, such as Masters of None and Homecoming King — or construct a narrative that turns this dynamic on its head, showcasing a heretofore cinematically underrepresented Desi romantic paring. There are surely many Desi women in The Big Sick whose on screen charisma is self-evident enough to make them tangible leads for such a project. But making that film is not Nanjiani or his collaborators' duty, regardless of how tired of on-screen miscegenation Jezebel might be and how utterly employable the set of beautiful and charming Desi actresses Showalter's film gives exposure to are. Perhaps, as Godard said, the best way to criticize a film is to make another. Of course, he was (and is) a rich white man and foreign presales for movies centered of Desi female leads are probably not robust, so discrediting him on the grounds of privilege and lobbing undercooked think pieces is probably the order of the day. C'est la vie!
A few weeks later at BAMCinemaFEST, I caught James C. Strouse's The Incredible Jessica James, another light rom-com centering on an interracial couple. A fairly by-the-numbers iteration of the genre formula, it's clearly a vehicle for the film's effervescent, blipster star Jessica Williams, formerly of The Daily Show. Jessica is a young writer who has fled the allegedly mediocre cultural bumblefuckery of the black, middle-class suburban Ohio her family persists in for the hardscrabble but glamorous life of cultural production in Brooklyn. (I felt some identification with the character, I will admit.) As a screen presence Williams has appeal to burn and the movie — by her own admission in her Q&A after the film — so studiously refuses to foreground her consciousness of black femininity or the loaded nature of miscegenation in America that it feels like it comes from a less neurotic time.
But I couldn't help but wonder if the competition for her affection between Lakeith Stansfield's Damon, a jilted, somewhat unstable, undeniably gorgeous black artist type, and Chris O'Dowd's Boone, a recently divorced Irish man who lives on a handsome, likely expensive block in post-gentrification western Brooklyn, would draw raised eyebrows from critics inclined to the type of tribalistic cultural handwringing on display in The Big Sick's reception. So far that has not been the case for the straight-to-Netflix film, but one wonders: if it had the theatrical rollout that The Big Sick had, would things be different? I doubt it, if only because the sexuality of black men is bound up less in insecurity about being desired and more in fear. No one is crying crocodile tears because Stansfield's latest character is getting laid less and being beaten out by a more well-to-do white man at that; we all assume he gets laid just about as much as he wants, mainly due to cultural stereotyping that is connected, intimately, to the whole sad legacy of this damn country.
BAMCinemaFEST always shares at least a few movies with Seattle, which ends just as BAM's annual survey of what its curators think is the best in American indie filmmaking begins. This year's festival — which opened with Aaron Katz's mostly disappointing exercise in confusingly plotted gloss, the SXSW holdover Gemini — included several crossover films from SIFF, including Peter Nicks's celebrated documentary The Force. That movie, which won a prize at Sundance for directing, takes a long hard look at the scandal-plagued Oakland police force, which some may recall went through three chiefs in the span of just one week a few years ago. What you might not know is that the Oakland Police Department, which had almost entered federal receivership some years before, had been showing great signs of improvement in its relationship to the citizens it's supposed to serve and protect, many of whom happen to be black and happen to feel that serving and protecting is often the last thing The Force is doing in black communities such as their own. It shows, in well-executed verite, the training officers of in community engagement, the ways in which they deescalate situations that would be better handled by social workers and the tirelessness of its well-meaning new police chief, Sean Whent, who is candid about the force's shortcomings when talking to community leaders, rank-and-file black folks, the mayor and his own officers.
The movie makes us trust this man, which makes it doubly disappointing when he proves unable to steer Oakland's so-called finest away from some of the worst abuses associated with this line of work, from police brutality and unnecessary killings to the cover-up of a sexual exploitation ring being run by its members. Whent is deposed and a successor named, one who lasts only a few days. We know there must be "bad" cops out there, to go with all the "good" cops whose diligent work we glimpse in fleeting passages during a movie with a lot on its mind and without the wherewithal to articulate it clearly. Nicks's previous documentary, The Waiting Room, is a more satisfying but less searching look at an enduring institution, the American emergency room, perhaps because of its smaller canvas. It wouldn't be kind or accurate to say that Nicks bit off more than he could chew, but the movie feels as confused as the rest of us about what to make of the state of American policing and just what can be done to make it an unassailably honorable profession.
Larry Cohen's movies have their share of crooked cops, from Black Caesar to The Private Files of J. Edgar Hoover. He was honored at this year's Fantasia International Film Festival, which, like Seattle's, is a sprawling, three-week-long affair. Along with his frequent star Michael Moriarty, Cohen was on hand for the world premiere of Steven Mitchell's King Cohen, a very solid talking-heads-and-archival survey of the maestro's career, from teenage television writing prodigy to one of the great schlockmeisters. Including interviews with contemporaries like Martin Scorsese, John Landis and Joe Dante along with collaborators such as Fred "The Hammer" Williamson, Eric Bogosian, Eric Roberts, Yaphet Kotto and Moriarty, it is a deeply pleasurable time capsule of a bygone era of freewheeling independent filmmaking. A director who consistently made resonant, sneakily conscientious art in the trashiest and cheapest ways possible, he deserves (despite a fantastic recent retrospective Manhattan's newly-restored Quad Cinema) an even larger share of reverence than he's given; Cohen is one of independent filmmaking's great pioneers and genre practitioners.
Fantasia is a massive festival with hundreds of movies, including a significant number of world and international premieres. The continent's first genre festival, its profile is perhaps a bit smaller than Austin's Fantastic Fest, but Montreal is a way more interesting place to be — especially in July, when the perpetually cold part of southern Quebec is at its most stunning. Complete with Frontières — its own genre-centric co-production market, put on with support from Cannes' Marche du Film — this is a genre festival with something for everyone, from industry to fanboys.
Other favorites included Ryan Prows's comedic, "organ harvesting along the Texas border involving luchadors and weirdly redeemable dudes with swastika tattoos on their face" thrill-ride Lowlife, which deftly wears its influences on its sleeve (Pulp Fiction, anyone?), and Toni Comas's beguiling, hard-to-shake Indiana. The latter — a low-budget affair about a white-collar man who wants to abandon the "paranormal removal" business he's been indulged in with a blue-collar collaborator and that man's son — feels deeply original in ways that Lowlife doesn't, even if it isn't nearly as satisfying in a traditional sense. Using a somewhat languorous, mise-en-scene heavy style in persuasive fashion and leaving much of what could be said to fill in the gaps of this strange midwestern narrative, the movie is peculiar in an indie landscape increasingly filled with derivativeness. Its setting is an Indiana hamlet where urban meets rural and class identity seems somewhat more fluid; it feels like a place at once familiar and otherworldly. Indiana has been bouncing around no-name midwestern genre fests and big city European fests with small reputations, but it deserves to be seen and considered by more official places; if Antonioni and Jia Zhangke had a love child who decided to make a fiction/non-fiction hybrid movie about ghostbusting in the midwest with so-so actors, it would look and feel like this.