Back to selection
Post-Romero Zombies and Others in a Trump World: Fantasia International Film Festival 2017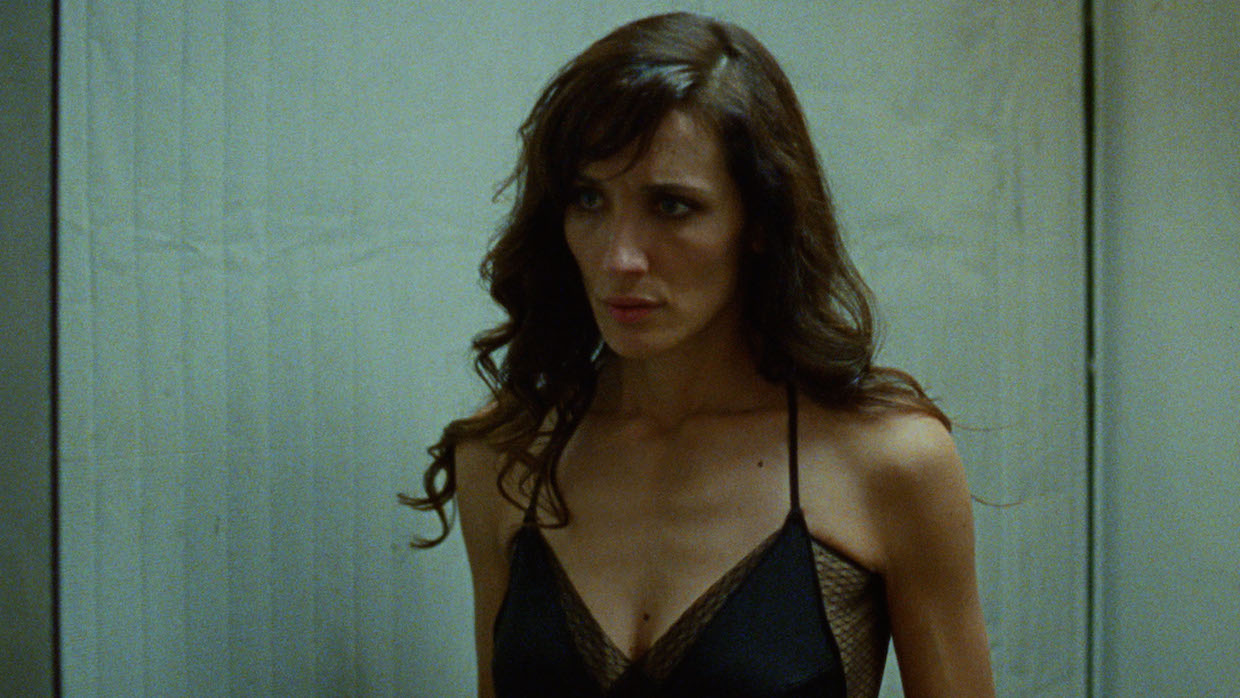 Asa Asensio in Most Beautiful Island
"Holy shit." "George Romero just died." "Wtf?!?!?!" "Did you see that?"
Those frantic texts, sent in rapid succession by a friend on July 16th, days before I was to head to the Fantasia International Film Festival, hit hard. The legendary horror filmmaker had passed away from lung cancer at the age of 77; his death came as a shock, and not just due to the severity of his private illness. To the outside world, old George was still as productive as ever, and his new project, George A. Romero's Road of the Dead, was to continue a restless franchise nearing its 50th year. Less than a week later, the Road  team, lead by director/writer Matt Birman, headed to Montreal as participants in the Frontières International Co-Production Market at the Fantasia International Film Festival, a market that's secured its status as a prime destination for genre-based projects in pre-production. Birman, whose relationship with Romero goes back to a stunt coordinator gig on Land of the Dead in 2004, now found himself with an even greater number of industry reps interested in the project. The recent passing of his colleague only increased Birman's determination to get the project — a Roman coliseum-inspired, auto-fueled take on a apocalyptic world where the undead no longer walk but drive — on its feet.
"Since his diagnosis, I didn't care about anything except for George," Birman told me following a long day of market meetings. "The irony is that since last Sunday, when he passed, I wasn't thinking about this market (or this project) at all. Now that I'm here, I've been able to focus on this. Sure, I'll go back into my trance as we celebrate and pay tribute to George next week, but this is a great opportunity. This is the real thing."
When Romero saw that a lot of people were interested in the project, it renewed his faith and he planned to come to Montreal. With his health taking a turn for the worse, however, Birman took the lead. "I would in no way, shape or form try or pretend or hope to continue the legacy as if I was George," Birman confessed. "I have to be my own guy. We were very similar in a lot of ways, but I'm more comfortable with the idea of being a conduit and getting his ideas and shit through and down the pipe. One of the things George liked about me was the way I thought of myself as an independent filmmaker. We jived together. I think 'conduit' is a good word. While I don't want to say I'm channeling him, I'm hearing his voice behind my ear constantly. It's all about maintaining his integrity. He was a straight up, no-bullshit guy, and I have to continue that way."
As the Frontières market grows with annual events in Amsterdam and the Marché du Film at Cannes, it doesn't forget to support its children well past one strenuous weekend in Montreal. A previous alum, the Psycho shower scene-obsessive documentary 78/52, played in this year's Fantasia lineup, and last year's market alum Untold Horror (covered here) returned with a live panel discussion and a development deal with The Wolper Organization at Warner Bros. The projects that participate in this market gain traction and, with the addition of a pitch and networking session highlighting Canadian female directors in pre-production, the future looks accessible for filmmakers who think outside the box. (SlaXXX, about a demonic pair of jeans "brought to life to punish the unscrupulous practices of a trendy clothing company" was a fun meeting for me to partake in.)
It wasn't long before I was reminded of my home city of New York. Canadian premiere Most Beautiful Island, this past SXSW's Grand Jury narrative prize winner, is an immigrant horror tale where the victim is the poverty-stricken outsider escaping to the great U.S. of A for a fresh start. Many genre films portray an American traveling overseas and coming face to face with a murderous Other looking to take advantage of, betray and ultimately murder them. In a much-welcomed twist, Most Beautiful Island is the immigrant's response to the falsehood of America as a sanctuary, a cautionary tale about a woman who finds her new life in New York City to be a harrowing litmus test of the bare minimum it takes to get by.
Luciana (writer/director Ana Asensio) is a desperate woman for whom every daily activity presents a question: Will she be able to pay this month's rent or afford groceries? Can she keep up purchasing prepaid phone cards to speak with her family in Spain? Can she continue to babysit for two bratty kids who are more than a handful? Desperate for an opportunity to make ends meet, Luciana agrees to fill in for a friend who presents an alluring opportunity: for a few grand, serve the role of a sexy, alluring figure for party guests to gawk at and flirt with at an undisclosed location. One night's work of being a walking vision of sexual desire? Luciana agrees; what takes place at that party will not be revealed here. As in many other Glass Eye Pix productions, the villains are less a hoard of bloodthirsty monsters than a shady crowd of emotionless everybodies, feature-less folk your parents would prefer you never share company with. The spectators at this party do not speak as the evening festivities carry on. What are they getting off on: Nudity? Danger? The cold anonymity of the entire evening? The only character fully present is Luciana, and Asensio's expressive eyes always seems on the verge of tears. When those finally come, it's a release, a kind of faint victory. Shot on Super 16mm, Most Beautiful Island feels like a Polanski-inspired genre piece, balancing a sun-soaked NYC indie (and love for shooting menacing arachnids in close-up) with a dip into claustrophobic, shadow-encompassing horror.
Gela Babluani's world premiere Money's Money also deals with desperate, ignored characters going to extremes for a financially secure future. Three friends (including a tight-knit brother and sister) living in Le Havre learn of a wealthy middle-aged man in possession of a briefcase full of cash. The sister, working a dead-end job at the bar where the briefcase is revealed, follows the man back to his mansion and comes up with a plan to break in and steal it. With the necessary precautions taken, the trio arrive at the mansion just in time to see the millionaire gruesomely hanging from a noose in an attempted suicide. Acting fast, they cut him loose and — being the altruistic, salt of the earth people they are — ask if, given his desire to kill himself, he would willingly give them permission to steal his money. They should've just let him hang.
The stakes grow increasingly higher as the evening escalates, and much of the joy comes from how a simple home-invasion-gone-wrong thriller morphs into a film about the price of security and corruption. Greed provokes out-of-character behavior amongst friends; when dreams of extreme wealth rise to the forefront, backstabbing and blood will flow. I'm a sucker for general tomfuckery such as this, where struggling working class individuals get in over their heads and become obsessed with obtaining a prize beyond all means of human decency. Babluani's cross-cutting works overtime to keep each narrative thread intertwined, and he's not afraid to present ballsy imagery that wouldn't fly in more commercial fare, i.e. having a hitman dangle a screaming baby out of a speeding traincar window. The generic narrative spine — political coverups, blackmail, and drug busts — takes a backseat when it needs to. The film concludes on a note of murderous mayhem between extreme hilarity and somberness; as the friendships come apart, the tightness of the story never does.
Fantasia is known for featuring a wide array of programing for all (un)acceptable tastes, and Joe Zerull's short film Cheese Fries is also more than willing to show off its bad behavior. A gory and exploitative, neon-infused shoot-em-up, Cheese Fries depicts a waitress confronted with extraordinary circumstances: awful customers and even more awful gun-toting robbers. Victims' and bad guys' heads alike get blown off as the waitress shields herself from flying bullets, and Zerull has dark fun depicting a shocking scenario with new ways for our heroine to protect herself. The human characters are almost as grotesque as the greasy food being served, and that's the point; the scrolling end credits, displayed from the POV of a customer surveying a menu, is an inspired touch.
As it does every summer, the concluding of my sixth annual Fantasia experience felt like a necessary and worthwhile trip up North to be with likeminded genre enthusiasts. Cheese Fries was featured in a block of short films that, according to program notes, "Donald Trump would probably not like," and while I could overindulge myself in obscenely unhealthy amounts of gravy-soaked poutine, the horrors of my world back home were never allowed to be a fading afterthought. For a festival supporing a genre reflecting the horrors of the society it's birthed from, it was inevitable that the T-word would have to be uttered. "The zombies aren't driving because they want to," Birman concluded as we finished up our discussion. "They're driving because they remember how to. They're puppets being used under high, elite gambling stakes. There's an elite society of the uber rich, and there's nothing between them and the poor. Occupy Wall Street was happening while I wrote it, and that's what the movie is about. George always loved that idea about the haves and the have-nots, and now so much time has gone by that it's backed itself in to this Trumpian world that we're in. It's like the script came true. The only reactionary thing I've agreed to, and it was George's idea, was to change the hair color of our bad guy. There might be an orangey, red theme to his hair. He's not going to tweet though."