Back to selection
Butler/Eno's Thom Pain, Lynn Sachs's Tip of My Tongue, Abel Ferrara Tribute and More: Indie Memphis Announces its 2017 Festival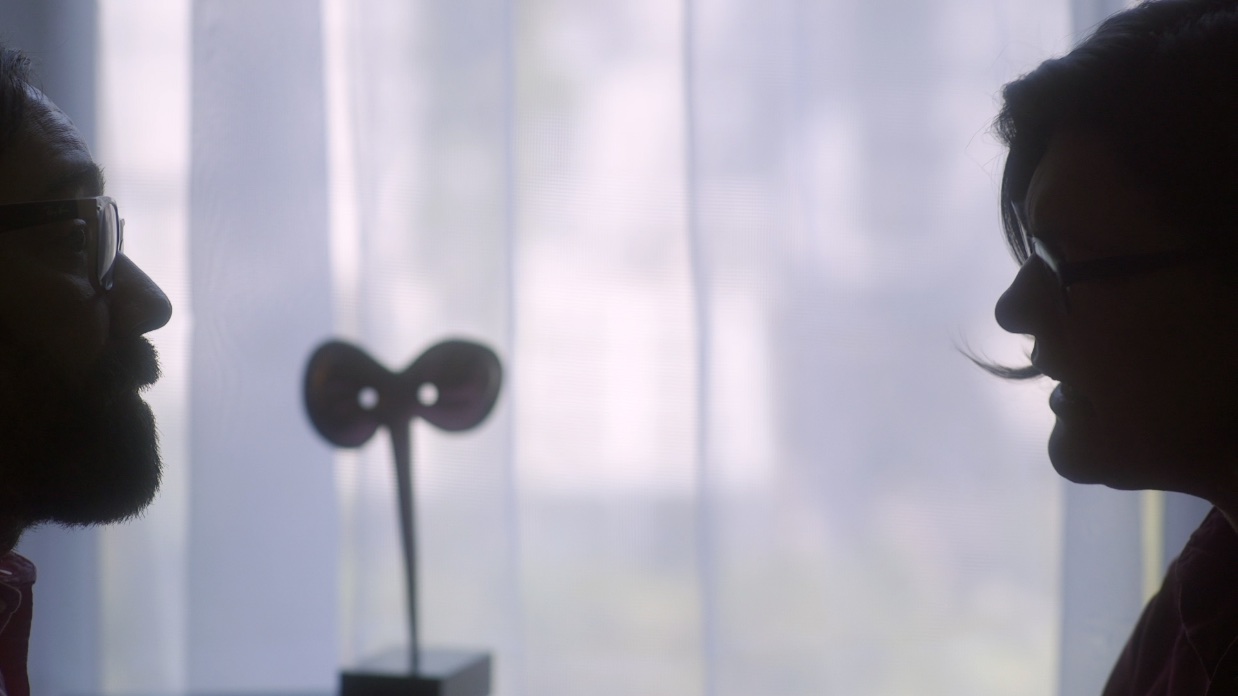 Tip of My Tongue
On the eve of its 20th anniversary, the Indie Memphis Film Festival, presented by Duncan-Williams, has announced its 2017 selection, which spans world premieres, a recut indie gem and a special salute to Abel Ferrara. Oliver Butler and Will Eno's adaptation of Eno's Pulitzer Prize finalist, Thom Pain, kicks off Opening Night. Starring Rainn Wilson, it's a film version of Eno's monologue filmed at the Los Angeles's Geffen Playhouse. Lynne Sachs's Tip of My Tongue, which collects the reflections of a group of the filmmaker's contemporaries on the occasion of her 50th birthday, is the closing night film. As for Ferrara, the renegade director — whose look back on Bad Lieutenant can be found in Filmmaker's 25th Anniversary issue — brings that film, The Blackout as well as, in its U.S. premiere, Alive in France, to Memphis. Ferrara will also perform with his band Flyz.
Indie Memphis runs November 1 – 6.
Narrative Competition films include Trevor White's A Crooked Somebody, Karl Jacobs's Cold November, Caroline Golum's A Feast of Man, Mark Webber's Flesh and Blood, Anthony Onah's The Price, Kentucker Audley & Albert Birney's Sylvio and Theodore Collatos's Tormenting the Hen.
Speaking of Webber, he'll also be present at Indie Memphis's 10th Anniversary screening of Adam Bhala Lough's Weapons, projected in its director's cut version for the first time since its 2007 Sundance premiere.
Documentary Competition selections include Kimi Takesue's 95 and 6 to Go, Jeff Onay's The Cage Fighter, Laura Stewart's Drifting Towards the Crescent, Landen Van Soest and Jeremy Levine's For Akheem, Erik Nelson's A Gray State, Adam Bhala Lough's The New Radical and Robin Berghaus's Stumped.
The Indie Memphis Hometowner Competition — all world premieres — include Anwar Jamison's A Bitter Pill to Swallow, Chase Gustafson's Finding Tobey, Laura Jean Hocking's Good Grief, David Brian Guinle's Furry Lewis and the Bottleneck Guitar Story, Joanne Fish's Mr. Handy's Blues and Shelby Elwood's Transcend: A Journey from Gender to Self.
Other special events include the new 4K restoration of Suspiria and the first four episodes of Craig Brewer's new web series, The You Look Like Show.
For a complete list of programs, click here to go to the schedule.