Back to selection
Remembering Production Designer Thérèse DePrez, 1965 – 2017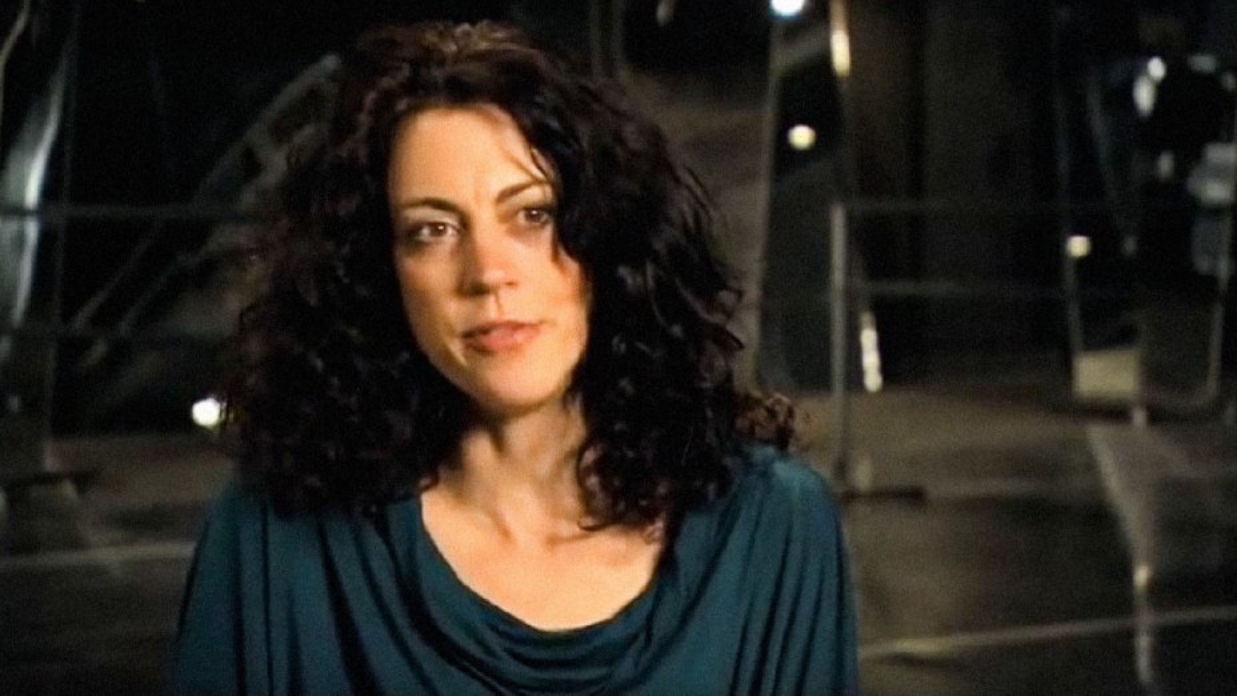 Therese DePrez
If you were a director or producer coming up in the New York independent film scene of the early 1990s, you wanted to work with Thérèse DePrez. Right out of the gate as a production designer, DePrez, who had been diagnosed with cancer and passed away Tuesday in New York City, defined for herself an imaginative, boldly-colored and stylized approach that brought a high level of ambition and finesse to often meagerly-budgeted films. Not settling for generic indie naturalism — the gentle accenting of our everyday world that is the default approach on so many low-budget pictures — she cited inspirations from Jean Cocteau and Georges Melies to Dr. Strangelove and Bladerunner and looked to, as Ted Hope wrote for an early-career 1994 Filmmaker magazine profile, "weave heavy conceptual design through [a film's] plot and characters' psychology." "I prioritize things in relation to color and lighting," she said in that interview. "Most of the films I've done are very stylized, and I've gone beyond the realism of the characters and their environments."
After working PA and G&E jobs on various low-budget pictures, DePrez production designed her first film, Nicholas "Tony" Jacobs's witty, now mostly forgotten 1991 horror satire, The Refrigerator. After working on a few more straight-to-video horror films, DePrez then production designed Tom Kalin's debut feature, Swoon. "This is a period picture that knows it's a period picture, and is also aware of later periods" wrote Roger Ebert in his review, referencing Kalin and DePrez's use of anachronistic props. That decision, plus the film's ultra-low budget, "helped to push the design to a stark minimalism," DePrez said, and cemented her early reputation as a designer who'd bring strong imagination and outside-the-box choices to her work.
Future work included another picture for Kalin, 30, a Geoffrey Beene promo in which DePrez would recreate specific images from Cocteau's Birth of a Poet; Todd Haynes's seminal Dottie Gets Spanked, a half-hour film produced for ITVS; Steve McLean's Postcards from America, that brought to life the biographical writings of artist David Wojnarowicz; Nigel Finch's docudrama Stonewall; Mary Harron's Valerie Solanos/Andy Warhol drama I Shot Andy Warhol; Todd Solondz's modern classic, Happiness; and John Cameron Mitchell's exuberant stage adaptation, Hedwig and the Angry Itch. (All of the above were produced by frequent producer Christine Vachon.) DePrez's non-Killer credits had a similarly auteurist bent, as she was consistently sought out by filmmakers wanting to collaborate on visually provocative palettes. These included Mark Pellington (Going All the Way, Arlington Road), Walter Salles (Dark Water); Spike Lee (Summer of Sam); and, most recently, Darren Aronofsky (Black Swan) and Park Chan-wook (Stoker). Of the latter film, DePrez shared this anecdote with Variety:
After an arduous search, production designer Therese DePrez and director Park Chan-wook (Oldboy) had finally settled on a mansion in Nashville to serve as the central location for the Fox Searchlight thriller Stoker, but the edifice was still little more than an empty shell.

With only four weeks to go until the late August start date, DePrez still had to design, demo, paint and dress the long-vacant property. She was so eager to see how her latest paint choices would look in the daylight, she went down to the production office parking lot at dawn one morning and laid all the color swatches out on the ground.

Then the sprinklers came on.

"I had probably been up for a month straight already," recalls DePrez. "I stood there with both me and all the paint samples soaking wet, and all I could do was laugh."
Following her passing, Amazon Studios's Hope, who wrote our 1994 piece, posted on Twitter, "There are not many people who have inspired me in so many ways than Therese DePrez. How she lived, how she worked, what she made, what she loved. RIP." Production designer Rose LeGace, who runs Art Departmental, a website focusing on production design run by production designer Rose LeGace, tweeted from the site's account, "Thérèse DePrez was the first production designer to ever email me about Art Departmental. I had no idea what I was doing. She gave me motivation to keep going and was more kind to me about my career than anyone else before her. She will be missed."
According to her friend and longtime collaborator Derrick Kardos, the graphic designer who ran the GoFundMe page for DePrez's treatment, a public memorial is planned for January.
Below, in studio featurettes, watch DePrez discuss her work on Black Swan and Stoker.