Back to selection
DP Zak Mulligan on Shooting Sundance Drama We the Animals on Super 16mm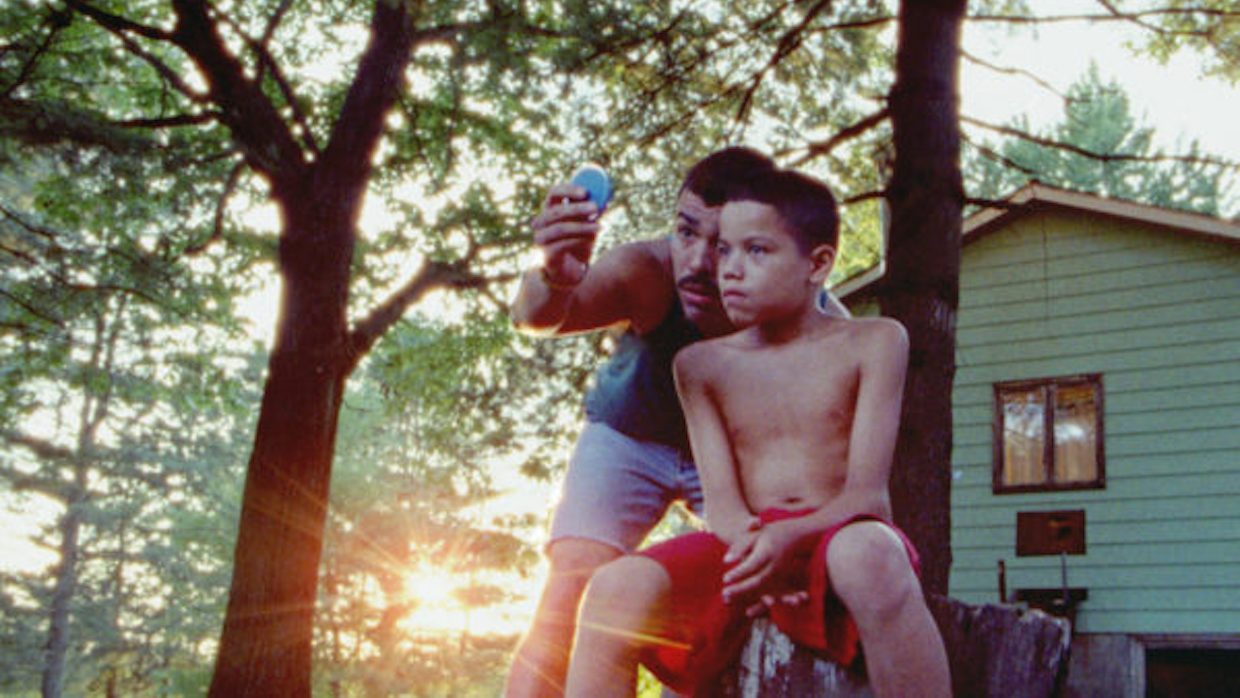 We the Animals
Cinematographer Zak Mulligan has worked on roughly 30 shorts, features, documentaries and TV series over the past decade. Mulligan served as DP on We the Animals, which premieres at the 2018 Sundance Film Festival as part of the NEXT lineup. The film marks the first narrative feature from Jeremiah Zagar, a documentary filmmaker whose 2008 In a Dream was shortlisted for an Academy Award and whose 2014 Captivated: The Trials of Pamela Smart screened in competition at Sundance. Below, Mulligan speaks with Filmmaker about blending digital and 16mm footage, stretching the number of shoot days and twisting his ankle on the set of We the Animals.
Filmmaker: How and why did you wind up being the cinematographer of your film? What were the factors and attributes that led to your being hired for this job?
Mulligan: I've been lucky enough to have collaborated with director Jeremiah Zagar for several years on dozens of different projects ranging from feature length documentaries to commercials. We started talking about We the Animals a couple years before we shot it.
Filmmaker: What were your artistic goals on this film, and how did you realize them? How did you want your cinematography to enhance the film's storytelling and treatment of its characters?
Mulligan: We wanted to create a feeling of intimacy and immediacy to the story and the characters while staying true to the period. This meant shooting handheld on Super 16mm film with wide lenses close to the subjects. Often I was lighting to be able to see in any direction so the kids had the freedom to not worry about blocking. The kids had no previous acting experience so it was important for us to create an environment with the fewest technical obstructions for the actors.
Filmmaker: Were there any specific influences on your cinematography, whether they be other films, or visual art, of photography, or something else?
Mulligan: Ken Loach, Mary Ellen Mark's documentary Street Wise and the work of Philip Lorca DiCorcia.
Filmmaker: What were the biggest challenges posed by production to those goals?
Mulligan: The producers were incredibly supportive of how Jeremiah and I wanted to approach the shoot. Early on we all decided that more shooting time should be a priority. So we scaled down the crew size and equipment orders to stretch out the number of shoot days we had. This worked out well for both the kids – shorter work days – and the ability to shoot more magic hour scenes.
Filmmaker: What camera did you shoot on? Why did you choose the camera that you did? What lenses did you use?
Mulligan: We primarily shot on the Arri 416 using Kodak 500T and Kodak 250D 16mm stocks. For lenses we used Cooke S4s and Cooke SK4s. There were a few sequences involving VFX that we used a Red Weapon with a Dragon 6K sensor. Colorist Seth Ricart (RCO) spent a lot of time testing ways to match the digital image to film. I shot several different grain plates on 16mm that we scanned and used for that purpose.
Filmmaker: Describe your approach to lighting.
Mulligan: Lighting We the Animals was an exercise in minimalism. Whenever possible I used available light. If the scenes were longer and I had to light I would use as few of the biggest units we had as far away as I could get them. I tried to keep lights and stands outside of interior locations so the actors and the camera had more freedom to move around. We wanted it to feel natural and "unlit" as much as possible.
Filmmaker: What was the most difficult scene to realize and why? And how did you do it?
Mulligan: I broke my ankle while shooting a scene with Jonah under his bed! It wasn't meant to be particularly difficult in any way, I just twisted my foot in the wrong way. I tried to camera-operate the rest of that day but we ended up having to bring in some operating help until I healed up.
Filmmaker: Finally, describe the finishing of the film. How much of your look was "baked in" versus realized in the DI?
Mulligan: A lot of our look came from shooting Super 16mm. 16mm has such a special quality that's hard to recreate digitally. The grain, color and highlight retention create a very specific feeling that was perfect for We the Animals. We scanned the film and did the DI in Resolve. A lot of work went into matching the digital shots back to the 16mm.
TECH BOX:
Camera: Arri 416
Lenses: Cooke S4 and SK4
Lighting: We used a multitude of different lighting units. Sometimes we shot available light. Other times we depended on practical lighting. Often we used HMIs, Tungsten and even a few LED units.
Processing: Film and Digital
Color Grading: Seth Ricart (RCO) in DaVinci Resolve