Back to selection
It's Alive Trilogy, Gun Crazy and A Fistful of Dollars: Jim Hemphill's Weekend Viewing Recommendations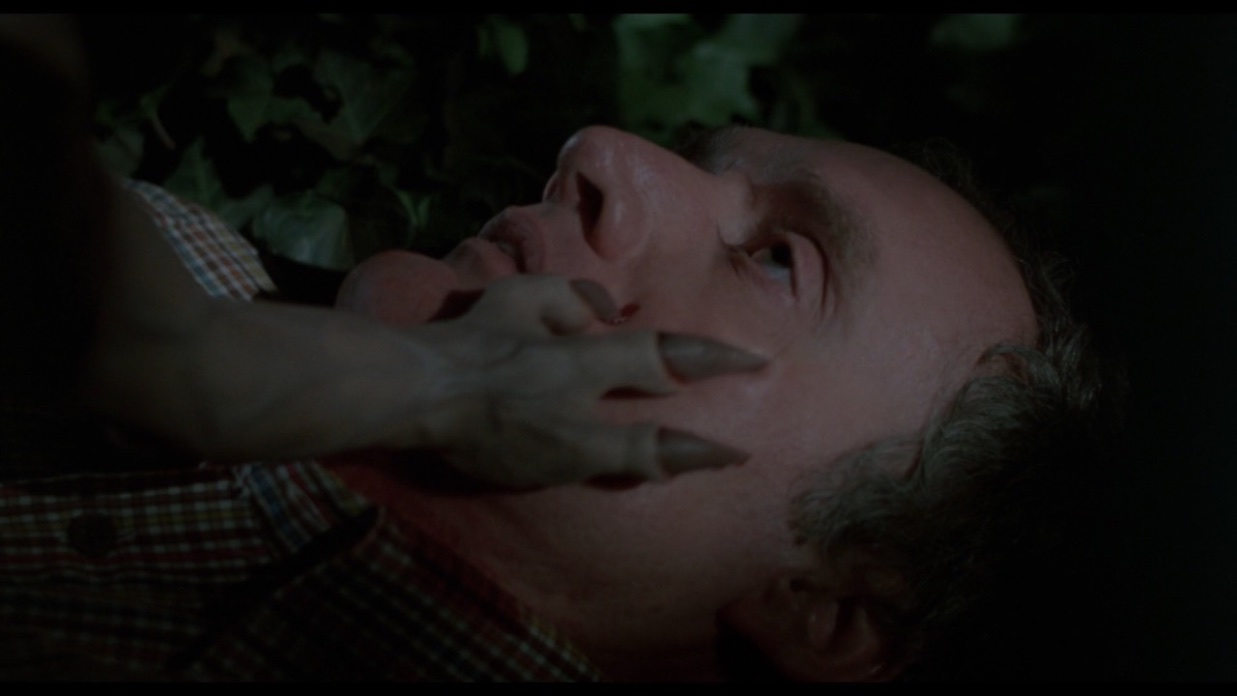 It Lives Again
It's a good week for cinematic iconoclasts, with extras-laden Blu-ray editions of Larry Cohen's It's Alive trilogy, Joseph H. Lewis' Gun Crazy, and Sergio Leone's A Fistful of Dollars all newly available. Cohen's reputation has received a major and well deserved boost in the last couple years with the release of Steve Mitchell's King Cohen documentary and reissues of many of his best films (Black Caesar, The Stuff, Special Effects) on Blu-ray. Shout Factory's new boxed set containing It's Alive (1974), It Lives Again (1978) and It's Alive III: Island of the Alive (1987) is likely to further fuel the resurgence of interest in Cohen's work, as it contains not only three great movies but an array of commentaries and featurettes that provide a fascinating look at this maverick filmmaker's process. (Not to mention the processes of his equally unorthodox collaborators like actor Michael Moriarty, who preferred to shoot his close-ups for It's Alive III without any of his costars on set.) It's Alive remains one of Cohen's most effective movies and one of the great horror films of the '70s; the story of a woman who gives birth to a monster her husband tries to kill, then save, it brutally and brilliantly taps into parents' primal fears, leading to a surprisingly moving climax. Cohen doubles down on the emotional anguish of It's Alive's finale in its sequel, in which the protagonists spend most of the movie trying to protect rather than kill the monster babies; he then goes in a totally opposite direction for the more blackly comic It's Alive III, taking advantage of the latitude allowed him by that film's low budget and built-in profits (it was made for Warner Home Video at a time when VHS tapes were filling video stores across the country and retailing for 80 bucks a pop) to create a truly idiosyncratic, one-of-a-kind horror satire. The production histories of these films are as entertaining as the movies themselves, and often hilariously recounted by the gifted raconteur Cohen in the interviews and commentaries featured in the Shout Factory box; it's essential viewing for Cohen aficionados, horror fans, and historians interested in business models for filmmaking that now seem to be gone forever.
Like Cohen, Joseph H. Lewis was a director who perfected the art of making personal statements with limited resources — indeed, outrageously audacious work of the sort practiced by Cohen and Lewis is often only achievable with the creative freedom that low budgets provide. Lewis made a lot of good movies, but the 1950 Gun Crazy is unquestionably his masterpiece, and a seminal work of film noir. (When Paul Schrader introduced the concept to American moviegoers in the early '70s via his critical writings and a film festival retrospective, Gun Crazy was one of his case studies.) A forerunner of Bonnie and Clyde, Badlands, True Romance, and a lot of other movies about criminal couples on the run, Gun Crazy retains its power almost 70 years after its release thanks to its potent mix of crime and sex appeal, and its funny, chilling, and prescient appreciation of Americans' fetishistic relationship to firearms. A smart, fast (it clocks in at 87 minutes) downward spiral toward its heroes' inexorable doom, the picture tells a story of two sharpshooters who fall in love thanks to their mutual love of firearms and then go on a robbing — and ultimately killing — spree rather than look for real jobs. (One of the many great lines in Mackinlay Kantor and Millard Kaufman's script comes when the male protagonist marvels, "Two people dead, just so we can live without working!") It's all presented by Lewis with a mix of documentary realism and high cinematic style, best exemplified in an extended long take that shows a bank robbery entirely from the perspective of the back seat of a getaway car. Filmmakers who want to think about how to tell a genre story with both fiscal and visual economy need look no further than this flawless film, now available in a gorgeous Blu-ray from Warner Archive with a great commentary track by film noir specialist Glenn Erickson.
* * * * *
At the beginning of his outstanding commentary track for the new Kino Lorber edition of Sergio Leone's A Fistful of Dollars, film historian Tim Lucas points out just how unlikely it was that the movie would become a classic given its unruly origins: an Italian director and crew doubling Spain for Mexico with an American TV actor in a story based on a Japanese samurai film. Yet somehow the disparate elements resulted in both a film of aesthetic purity and groundbreaking generic innovations that would spawn hundreds of European Westerns and influence everyone from Walter Hill and Quentin Tarantino to Sam Raimi and Joe Dante. Leone's Western remake of Kurosawa's Yojimbo remains one of the great genre exercises of all time with its iconic lead performance by Clint Eastwood, its jarring but beautiful alternation of gorgeously composed vistas and sweaty deep-focus close-ups, and its surprisingly potent juxtaposition of nihilism and romanticism. Yet it's hardly a case of style over substance; the radical form goes hand in hand with Leone's radical politics, as he begins the cynical inquiry into the political and personal ramifications of capitalism that would climax in his extraordinary Once Upon a Time in America 20 years later. The new 4K restoration on Kino's Blu-ray is the best I've ever seen the film look, and the supplements are beyond generous — multiple commentary tracks, interviews, making-of documentaries, and even the Monte Hellman-directed prologue shot for the TV version of Fistful. If there's one reason above all to buy the disc, however, it's Lucas' aforementioned audio narration, which is quite simply one of the greatest in the history of DVDs and Laserdiscs. Lucas is both a learned historian and an astute critic whose visual and aural analysis, combined with his encyclopedic knowledge of Italian cinema and the Western genre, provide an indispensable crash course in one of the most influential and beautifully directed movies ever made.
Jim Hemphill is the writer and director of the award-winning film The Trouble with the Truth, which is currently available on DVD, iTunes, and Amazon Prime. His website is www.jimhemphillfilms.com.