Back to selection
Win Tickets to See Bruce LaBruce's The Misandrists in NYC and LA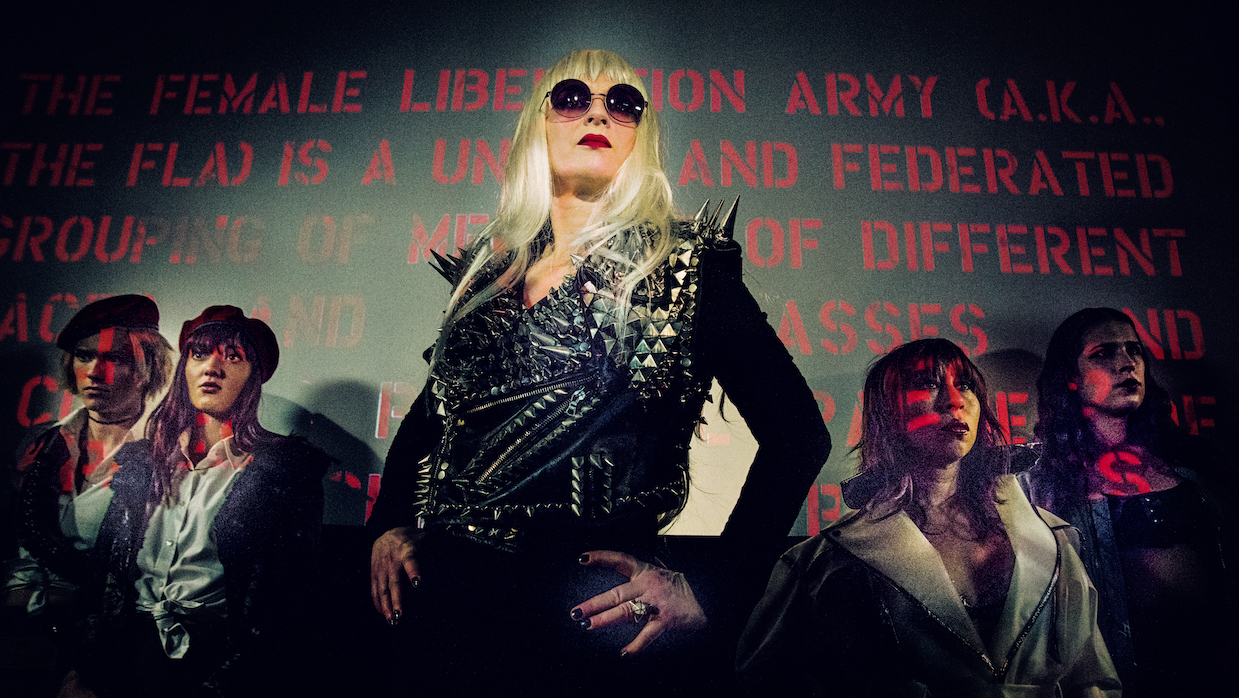 The Misandrists
A force to be reckoned with since his first short in 1987, queercore filmmaker Bruce LaBruce (who we interviewed last year regarding his latest short porn film) has worked consistently since then. His latest feature, The Misandrists, is right in keeping with his established interests. From the official synopsis:
When an injured male leftist on the run discovers the remote stronghold of the Female Liberation Army — a radical feminist terrorist group whose mission is to usher in a female world order — one of the members takes pity on him and hides him in the basement. However, the man in the basement is just one of many secrets threatening to disrupt the FLA's mission from within.
Distributor Cartilage Films is offering Filmmaker readers in New York City (where the film opens tomorrow at the Village East) and Los Angeles (where the film opens next week at the Landmark Nuart) the chance to win tickets; click here to enter. The full list of playdates can be found here.