Back to selection
Diversity, Immersion and the Rise of Short-Form Content: A Report from the 2018 Sheffield Doc/Fest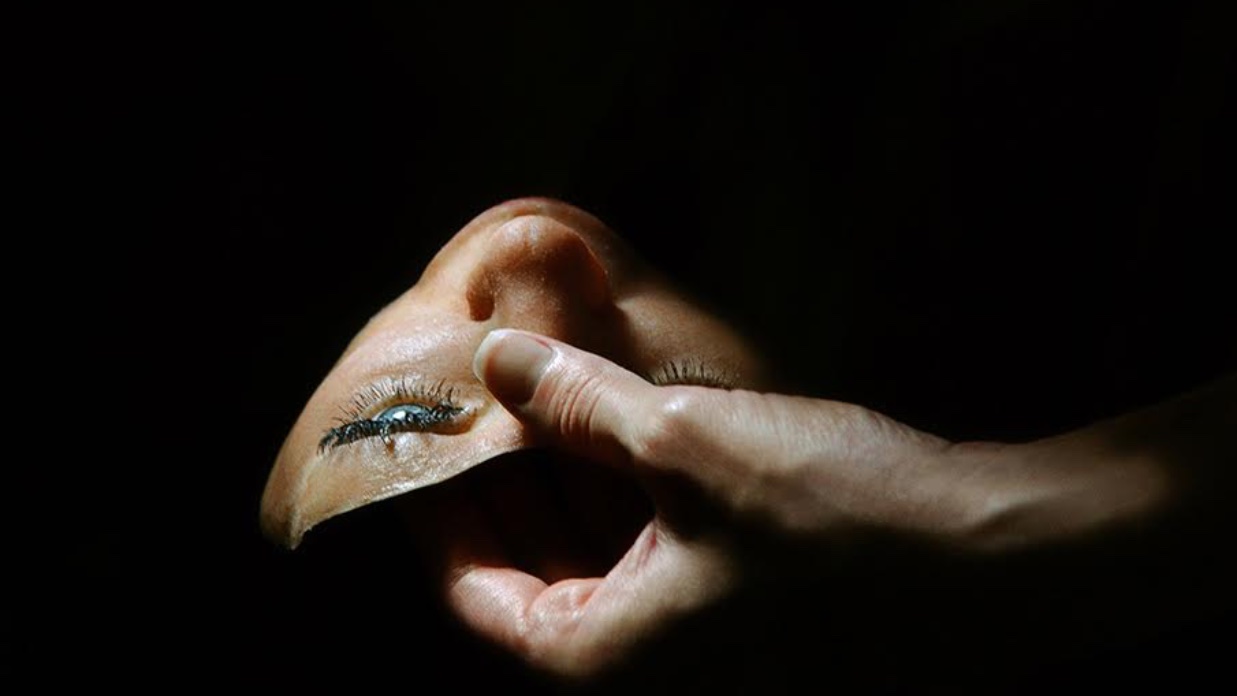 Face to Face
As it does every year, the 25th edition of Sheffield Doc/Fest offered more than just a stand-out mix of documentaries. Yes, there were many feature highlights — among them opening night film A Northern Soul, about one man's desire to create and tour a musical bus post-Brexit in the U.K. working-class town of Hull; part archive/part testimonial fashion doc McQueen; the Sundance and Full Frame-winning Of Fathers and Sons, which masterfully depicts a father who loves his sons yet is teaching them to be jihadi fighters; and Under The Wire, which uses interviews and re-enactments to tearfully tell the story of Sunday Times journalist Marie Colvin and her ill-fated trip to Syria in 2012. Simon Lereng Wilmot's The Distant Barking of Dogs and Rana Eid's Panoptic also garnered buzz for their powerful use of sound, giving the struggles in Ukraine and Lebanon respectively impactful aural contexts. And then there was Grand Jury award-winning film The Silence of Others, which reveals the struggle of those seeking to redress justice-seeking victims of Spain's 40-year dictatorship under General Franco.
For me, however, Sheffield is most notable for its embrace of alternative content — whether that's referencing the filmmakers and film subjects themselves or the programming offshoots that give new platforms and voices a place to shine. Take, for example, the immersive experience Face to Face, a world premiere in the Alternate Reality section. Commissioned specifically for Doc/Fest and made within a few short months, Face to Face makes viewers walk through several bedrooms in a makeshift house, perusing photos and listening to audio diaries of Michelle Fox, who in real life was shot in the face by her ex-husband, removing her eyes, nose, and upper-palate. Following a VR experience takes you into her everyday life caring for two daughters while blind and unable to smell is an extraordinary moment that should not be revealed in print. Needless to say, it was incredibly moving, and a reminder why immersive VR, a form that utilizes both virtual and theatrical storytelling, is increasingly prolific and empowering.
In the festival's main square, cinema pods were on hand, allowing attendees to take in 360 degree offerings that included Charlotte Mikkelborg's engrossing and technically arresting The Journey , which showcases three children growing up in poverty-stricken communities in Ethiopia, South Sudan, and Chad. While the experience premiered at SXSW, Mikkelborg enhanced this version with a 20.4 system of sound immersion (20 speakers and 4 subwoofers), allowing audiences to feel as if they are there with the children (an effect also helped by the director's decision to film the subjects at their height-level, rather than above or below). Additional smaller pods on the square were used to screen Hope, while on the opposite side of the square, another pod was used to screen Hate. "Choose wisely," the festival volunteers said, "you can only choose one experience." Naturally, I opted for Hope, which entailed watching a projected screening of a young man speaking on, what else, hope versus hate. If you listen to the background carefully, you'll note the music is by Warren Ellis.
Another strand titled Doc/Dispatch stood out. Celebrating producers and filmmakers who address urgent, fast turnaround stories, it contained the world premiere of Victor Arroyo's Time Is Out Of Joint, a glimpse into indigenous rural Mexico at the intersection between ecocide, narco ­labour, and enforced disappearance, as well as French director Nora Mandray's world premiere, Dancing with Le Pen, about the rise of the Front National via the 2016 French presidential election. Further strands were specifically curated to host content and talks from black filmmakers (New Black Voices) as well as the Middle East, North Africa, and Central Asia (Voices from the Middle East, North Africa, and Central Asia). New this year was the Rough/Ready Programme that presented work-in-progress docs from up-and-coming talent.
The topical discussions of diversity, immersive storytelling and the continued growth of short-form content carried on within the festival's industry programming. Yes, there were the usual grumbles over lack of financing and the difficulties faced by emerging filmmakers in getting their voices heard in an overcrowded market; but by and large, the sentiment that carried across both the industry talks as well as the increasingly prominent pitch forum coined the MeetMarket (this year, 65 projects from 20 countries, including Tilda Swinton's Untitled, Isabel Tang's John The Sherwood Case, and I Am Spartakiades from producers Kevin Macdonald and Nick Fraser) was positive, suggesting the documentary industry is in a rising state of boom, rather than bust. Still, there is work to be done, noted the panelists.
Authenticity
Zahra Rasool, Head of Al Jazeera's Contrast VR Platform, said in an impassioned talk that diversity was integral in order to tell authentic stories. She argued that global news has been doubling down on critical stories within the developing world but that the stories that are presented are told predominantly from a Western perspective. She further referenced the 360 VR piece Clouds Over Sidra that has been lauded for its pioneering filmmaking about a refugee living in a camp in Jordan. The actual subject's voice was barely present, she said. "We need to give local filmmakers a chance to tell their stories," added Rasool, who gave the example of Contrast VR's joint program with Samsung where eight storytellers in the Middle East and Africa have been given the opportunity to shoot their first VR doc. Their projects have been distributed on Al Jazeera's social platforms, along with a VR installation in Romania. "We left the cameras with the people. Some of them continue to do filmmaking with our studio, and a producer from Palestine has joined our team as a full-time producer."
The definition of "authenticity" was further challenged in Matthew Heineman's masterclass where he was asked by an attendee if he thought his films, including City of Ghosts and the Oscar-nominated Cartel Land, gave a credible voice to their subjects, who include Syrian citizen journalists and vigilante groups fighting the Mexican drug cartels. While the entire room hissed in response to the question, Heineman calmly responded that he takes his job as a documentarian seriously and hires local fixers, field producers and people from the area to aid in research and contacts. He furthered that when filming, it is often just himself with a C300 camera, a SCHOEPS directional mic, and several radio mics. "My job is to find the people that will give me the best access to these worlds. I rely on my instinct — it's often just me and my camera — I am not interacting with the subjects."
Diversity
Tim Hunter, BAFTA's Director of Learning & New Talent, said BAFTA, along with the British Film Institute, are working on a set of initiatives and guidelines to promote anti-bullying and harassment support. The initiatives will adopt a zero tolerance approach and will be overseen by two designated officers who are trained in dealing with such issues within the production or business, ideally people of different genders. He further iterated the diversity standards will become part of the eligibility criteria for the British categories at the Film Awards in 2019 as well.
Television executive producer Jane Mirkin insisted these stipulations should specifically support freelance workers who work on set or within small offices without HR teams. She also suggested that these guidelines should be added to commissioning specs and call sheets to ensure business entities adhere to them, though she feared that many of these new initiatives would be overlooked due to a lack of enforced policing. "Self regulation is not working. We have been talking about this for 20 to 30 years now," said Mirkin.
Hunter rebutted that government laws were in place that protect both employees and employers. "Employers have to take this seriously." But Mirkin, who has made several sexual assault allegations against Vice Media, fired back that she did not think anyone was being supported except the employers, suggesting women instead form their own support groups. She harkened back to the importance of diversity, furthering that all broadcasters, digital platforms and independent companies need to realize their leadership has to look different. "They need to have different stories, and different talent bases. If everyone looks the same, nothing is going to change. These go in tandem, we need the kind of workplace where employees feel comfortable, where they can be open."
In a separate production panel, Mandy Chang of BBC Storyville, Lisa Marie Russo of Doc Society, and producer Elhum Shakerifar (A Northern Soul, A Syrian Love Story) also insisted on continued diversity, reminding that by supporting new, diverse voices, productions would bring in bigger, more well-rounded audiences. "Look at Netflix and HBO commissioning more locally produced shows. We need to think similarly — the more diverse our voices are, the more we will appeal to wider audiences," reiterated Shakerifar, who also emphasized the need for more financial backing for new voices and grass roots talent.
Alternative Distribution Strategies
When addressing the crowded marketplace, Danish Broadcasting Corporation sales exec Kim Christiansen nixed the concerns that streaming giants were overtaking the documentary space, suggesting there was instead more opportunities with the increase of online platforms. He also suggested that the likes of Netflix and Amazon are retreating by developing their own content, often in the form of six to 12-part series.
He used the Oscar-nominated, Syrian war doc Last Men in Aleppo as the optimal distribution strategy for a feature doc in which shortened windows were at play: several months after the film premiered at Sundance, the film screened in cinemas in New York and LA, and shortly thereafter on television and festivals around the world. "This strategy is possible, but often these conversations need to happen very early," said Shakerifar, who referenced A Syrian Love Story and the difficulties she had in getting all production and distribution partners to agree on a ten–day theatrical window.
Further streaming discussions included Mandy Chang of BBC Storyville, who said that not all public broadcasters and sales agents wish for the expectation of a platform such as Netflix to be involved in the film's release strategy. She highlighted the example of The Fourth Estate, a series that looks at how the New York Times covered President Trump's first year in office, where a coalition of global documentary media buyers pooled together their resources to acquire the doc-based series, now airing on Showtime. Facilitated by Bay Area-based distributor ro*co films, broadcasters included in the coalition are BBC Storyville (UK); Independent Lens (U.S.); NPO – VPRO/VARA (Netherlands); YES (Israel); DR (Denmark); NRK (Norway); RTE (Ireland); SVT (Sweden); and The Film Collaborative (U.S.). The group was formed "after Netflix pounded on everything at Sundance in 2017," explained Chang, who further added that it was to compete with digital media companies that can offer larger license fees to acquire global rights. Each partner has agreed to commit to paying a premium license fee to help the competitiveness of a coalition offer for a festival film. Sales agents and filmmakers are then presented with an option that guarantees up-front revenue and audiences in the territories represented.
Christiansen argued that you could have the best of both worlds, "Netflix cannot overtake [global rights] because all of our films have broadcast funding. Netflix can only take territories."
The rise of short-form
Whether it be YouTube, Facebook's new video platform Facebook Watch, public broadcasters such as BBC and PBS, publishing outlets such as the New York Times, or independent producers, short form content is assuredly on the rise.
This sentiment was reiterated in a panel featuring Lindsey Crouse of New York Times Op Docs, Nasfim Haque of youth-focused BBC Three, Andy Mundy Castle of independent production company DocHearts, and Sam Barcroft of US/UK/India-based Barcroft Media. The panelists all agreed this was a big year for shorts, with submissions generally by rule under 40 minutes to fit in line with Academy guidelines. However, Crouse said they found the optimal length to be between five and 15 minutes, something she also anticipates will work for audiences in self-driving cars, reminding you have to think about future scenarios, and how and where audiences will be consuming content.
Panel moderator Adam Gee of Little Dot Studios furthered that co-productions are increasingly becoming viable funding options for shorts and that independent producers are no longer waiting around for commissions and instead commissioning their own content.
Using his own platform as an example, Barcroft said Barcroft Media are building on their own original content, making a portion of the programming available to outlets via a wire streaming service. Funding approximately five films per week, the organization utilizes spaces such as YouTube as an initial "nursery slope" to work out what content appeals to audiences and what doesn't, with the plan to expand successful content into potential series or long-form. "This is the opposite to what many broadcasters do, but we find most producers come to broadcasters with their cap in hand, whereas we come to them with extensive data — people react to figures. It's a super exciting time to be playing in this space," said Barcroft.
Castle iterated that short form content is where the youth market is — "It's their native language," he said. So broadcasters such as BBC Three place heavy emphasis on their content reaching the biggest audiences on social channels including YouTube, Facebook, and Instagram. New York Times Op Docs also includes Snapchat Discover in their list of social offerings. "We are looking for content from both established and new voices — so long as the content is engaging to global audiences," said Crouse, who furthered that it is beneficial for the stories to be told by locals.
Castle also said it was important to consider the role of brands, whether developing and/or approaching brands with specific ideas. "More brands and institutions are going to find ways to tap into this market. Basically, join in or sink. It's only going to keep growing."
Netflix is also getting on the shorts bandwagon, partnering with online outlets such as VOX Now with the 15-minute shorts series Explained, that covers issues "driving the world", such as DNA editing, monogamy, and the racial wealth gap. The festival's Doc/Dispatch-winning 22-minute short Notes from Dunblane: Lessons From a School Shooting will also screen on Netflix.
Immersive Storytelling
In addition to the VR/AR experiences on hand at the renovated factory warehouse Trafalgar Studios — which was an incredibly busy space often with lengthy queues similar to SXSW and Tribeca's VR sections — the MeetMarket included an Alternate Reality-specific section that included 25 VR and interactive projects. SXSW programmer Austin Nauert was in attendance for the event and noted the increased selection of immersive pitches, adding that multi-tiered experiences were something the Texas-based festival was keen to include more of. Several being pitched included True Love by Jane Gauntlett that looks at personal data and future technology through a combination of interactive theatre and augmented reality. American director Jason Drakeford presented A Video Ghost about the video artist Shigeko Kubota and her husband Nam June Paik, who together in the '70s, '80s and '90s pioneered a new form of art through video and sculpture, while Primal Screams: The Fun of Fear from Australian director Lester Francois is a short room-scale VR documentary about the history and science behind why we like being scared.
Elsewhere in a funding roundtable forum, reps from organizations including the BFI and the Arts Council all said they want to develop more immersive content. "It is a space that is developing and something we are definitely keen to see more of," said Stuart Brown, Head of Exhibitions at the BFI. Lisa Brook of Live Cinema UK also said the production company was getting more immersive commissions, including the festival's Face to Face installation.
Gabo Arora, creator of Clouds Over Sidra and the nuclear arm interactive VR piece The Day The World Changed, that was showcased in the Alternate Reality section, was on hand for a talk in which he iterated the limitless possibilities behind both installation and social-based experiences. Immersive experiences will be a major part of the growth of the VR industry, he said — although he also projected that it is still three to four years away before mainstream audiences can readily experience such content.